We're Sarah & Mike (often referred to simply as S&M). When we were looking for our own wedding venue back in 2015, we were surprised by the lack of options available if you wanted to do something a little different, that weren't already booked up two years in advance! We were lucky enough to find a venue that was brand new so had availability, and of course we had the best day ever. You can read all about it over on Rock My Wedding.
That was when we decided that one day, we'd open our own wedding venue and offer all of the things that couples want (and none of the things they don't).
After a long search, we found the perfect venue in Netherbyres House. It had all the entertaining space we needed, huge amounts of character, plentiful bedrooms and beautiful gardens. We couldn't believe our luck when our offer was accepted, and we moved in in November 2018.
Then came the hard work, turning what was a home for retired Gardeners, into a place people would choose to spend their wedding day. It's been a very long and hard two years, decorating on the evenings and weekends while keeping up with our full time jobs.
We had our first weddings planned for Summer 2020. Little did we know the chaos that would ensue in March. It quickly became apparent that our couples would not be able to have the weddings they'd planned for, so we moved all of them to 2021.
But it's not all been bad this year – we were thrilled to welcome two couples for intimate Covid-safe weddings… more on those to come soon! And we're excited for what 2021 has to bring, it looks like it's going to be a busy one.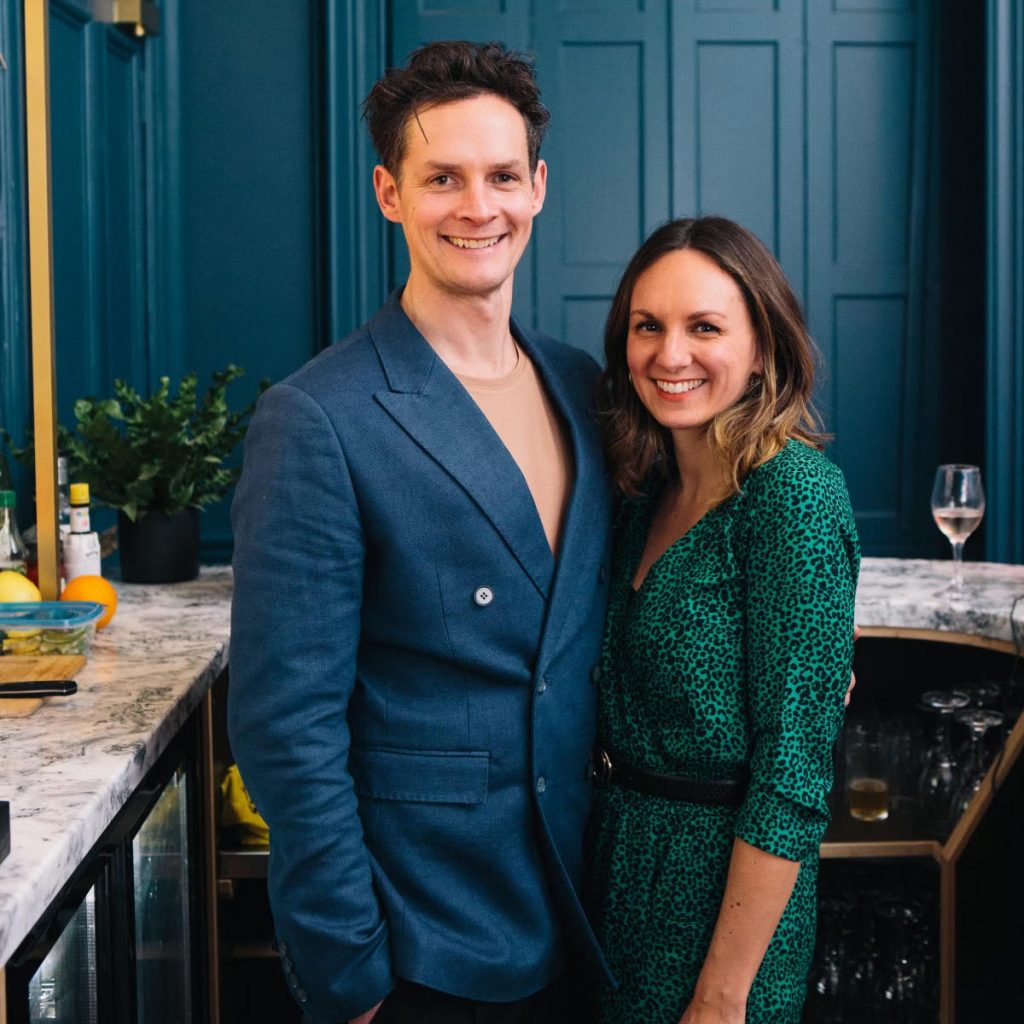 Mike
Creative Director / handyman / chef extraordinaire.
Originally from Leeds (the accent definitely hasn't worn off), Mike spent 10 years living in London working as a Graphic Designer. It was there we met each other (a pretty long and complicated story, we'll tell you about it over a drink sometime), and then after a few years hard graft, gave up our jobs to travel the world together, before settling in Scotland.
Nowadays Mike's often found fixing things around the house, designing marketing materials, shaking up an old fashioned at the bar, cooking up a storm in the kitchen, or trying to keep alive the many plants he keeps buying.
Sarah
Organiser of things / stylist / marketing guru.
Sarah grew up near Dundee and spent her Uni years in Aberdeen, before moving to London to pursue her dream of working for ASOS. Sadly that never happened, but meeting Mike was a good consolation.
With a background in events and digital marketing, Sarah now gets to put her skills into practice organising weddings, and running our website and social media. She also gets to indulge her passion for interior design, coming up with the quirky schemes at Netherbyres.
When not showing round potential customers, she can usually be found decorating while listening to true crime podcasts.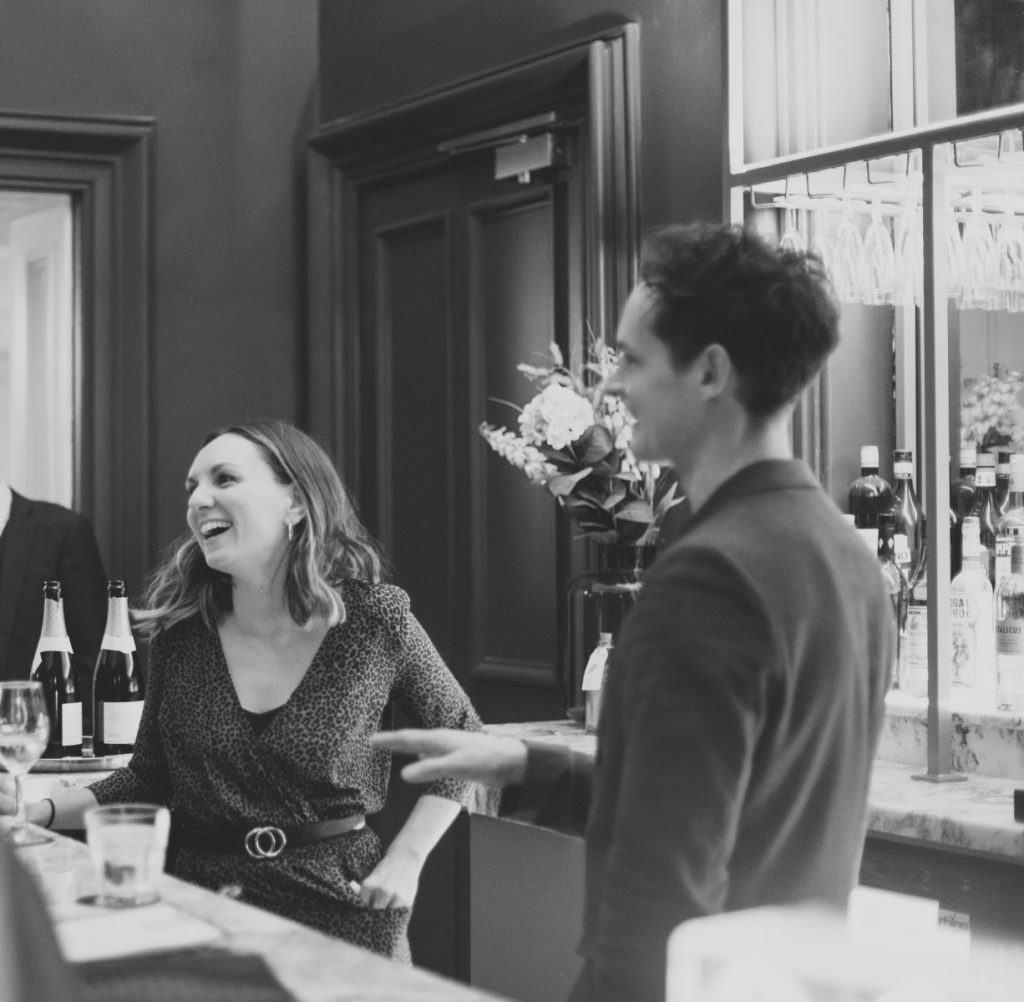 Photos by the very talented Robbins Photographic.