As soon as we saw the Summer House the first time we visited Netherbyres, we knew it would make the perfect outdoor bar. So we can't wait to finally be knocking up some Spritz in it this summer.
Being nearly 100 years old, it needed a bit of work first. We started on the outside last year with a lot of scrubbing, sanding and repainting, before accenting the inside of the doors with a splash of vibrant coral.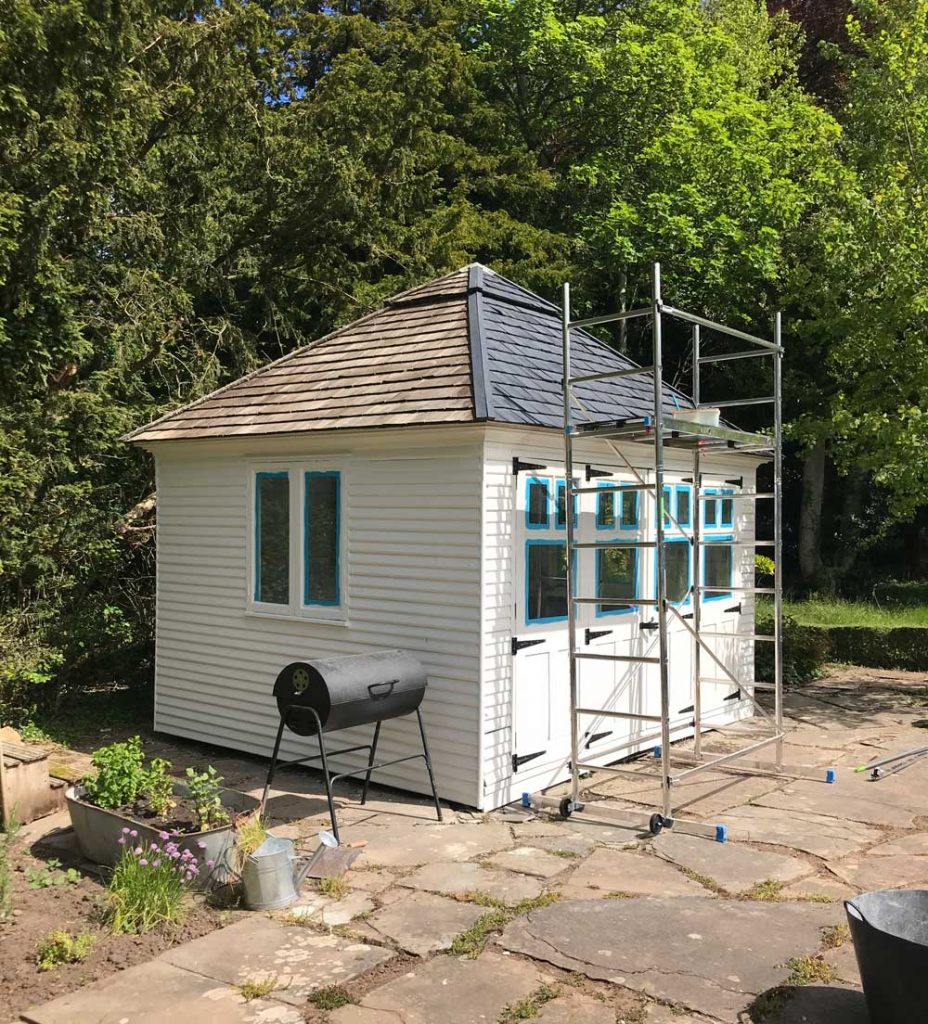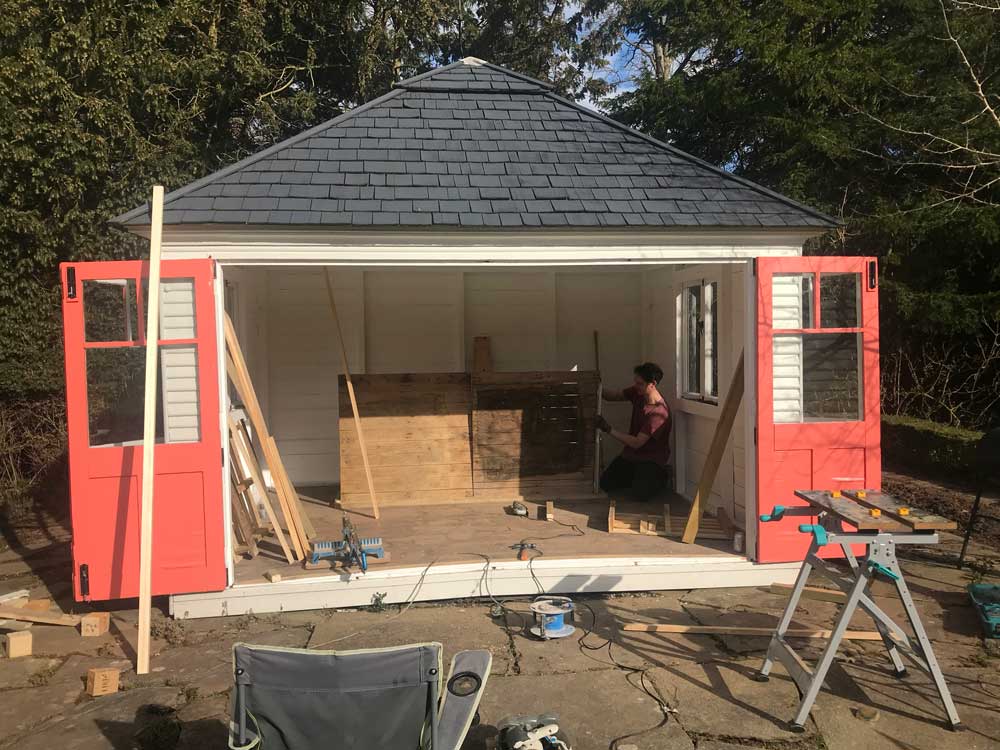 Earlier this year Mike set to work making the bar structure out of some wooden pallets, before finishing with a varnished OSB top.
Then came the fun part, choosing a name and designing the signage. And choosing a name was easy – of course we had to name it after our beloved feline Mrs Bojangles, whose picture sits in pride of place behind the bar.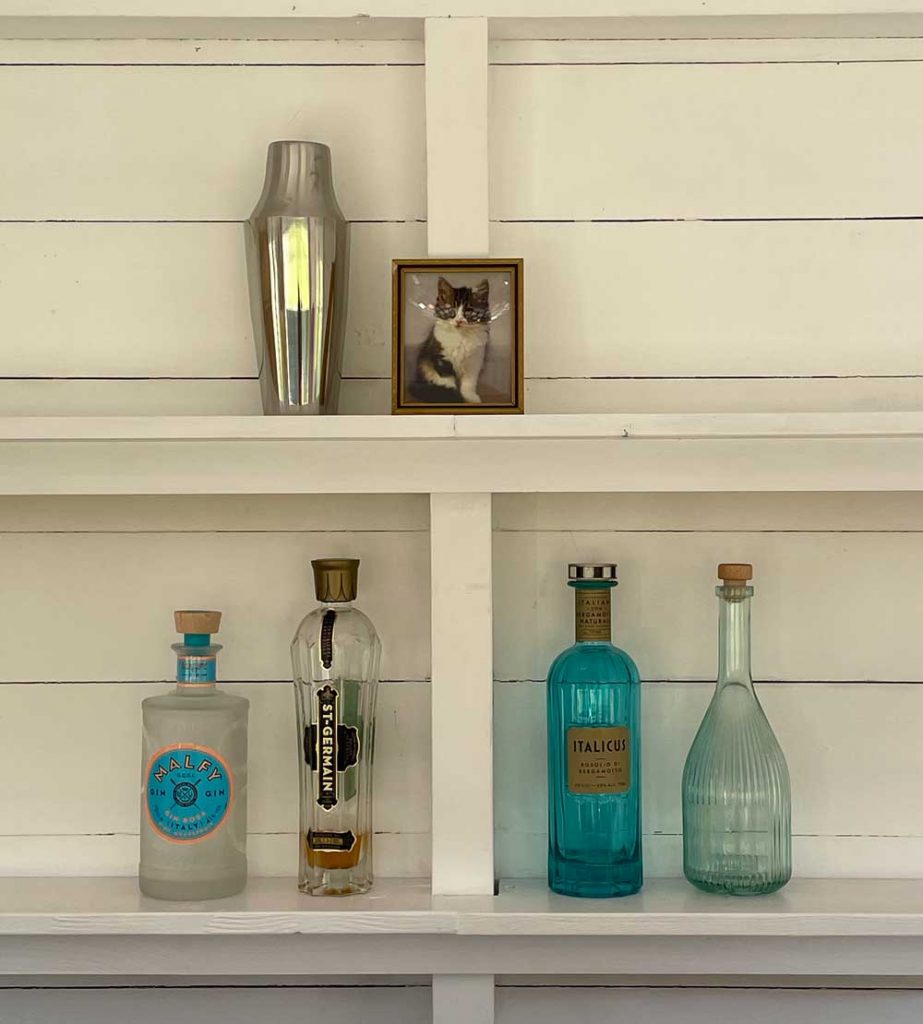 Mike's background is in graphic design, so he set to work designing up the signage, which he got printed as a vinyl stencil.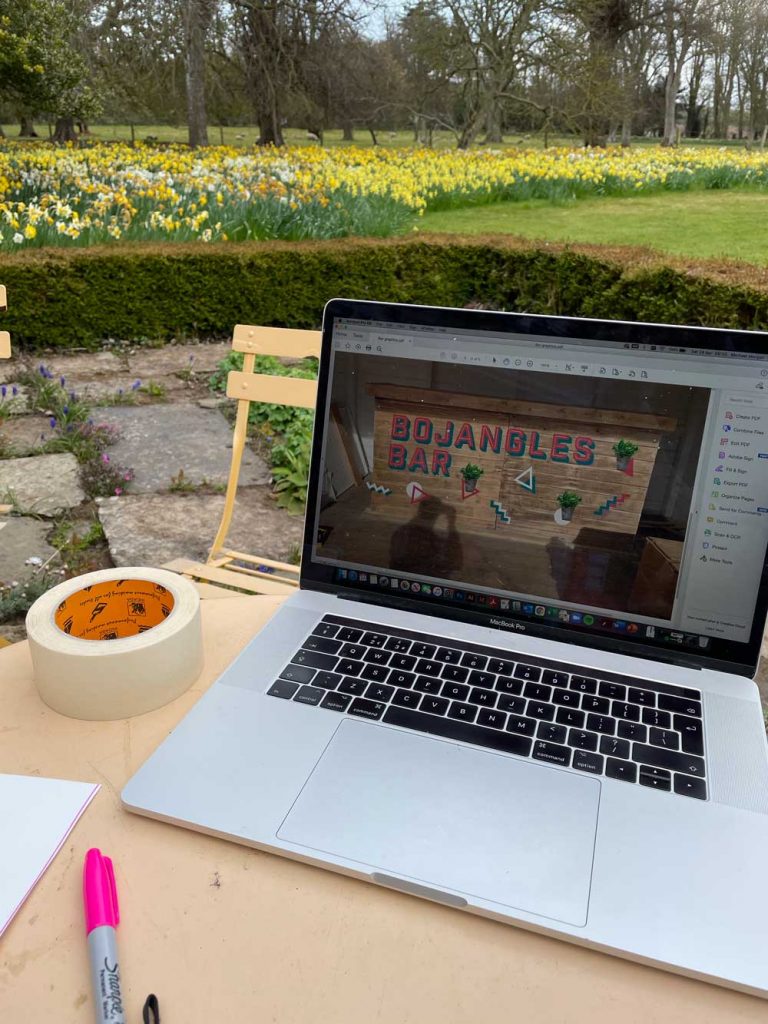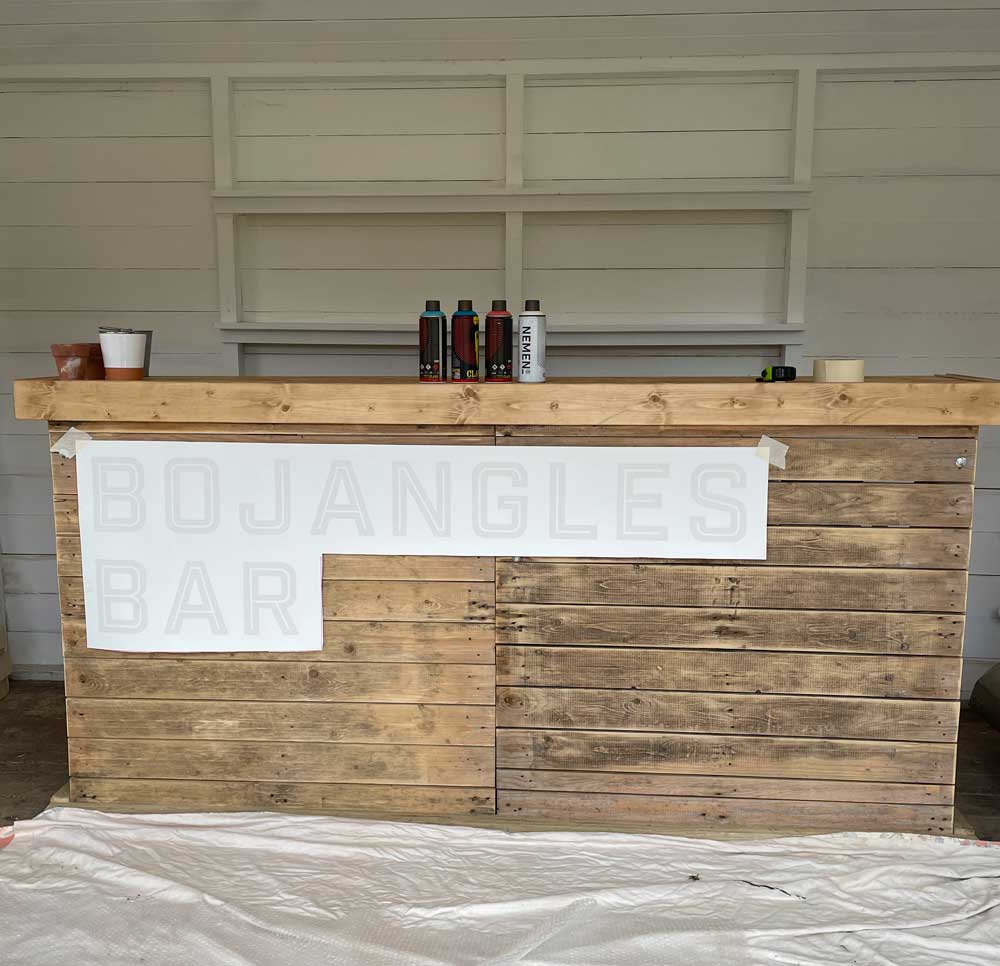 We then used spray paint in layers to create the 3D type effect and geometric shapes.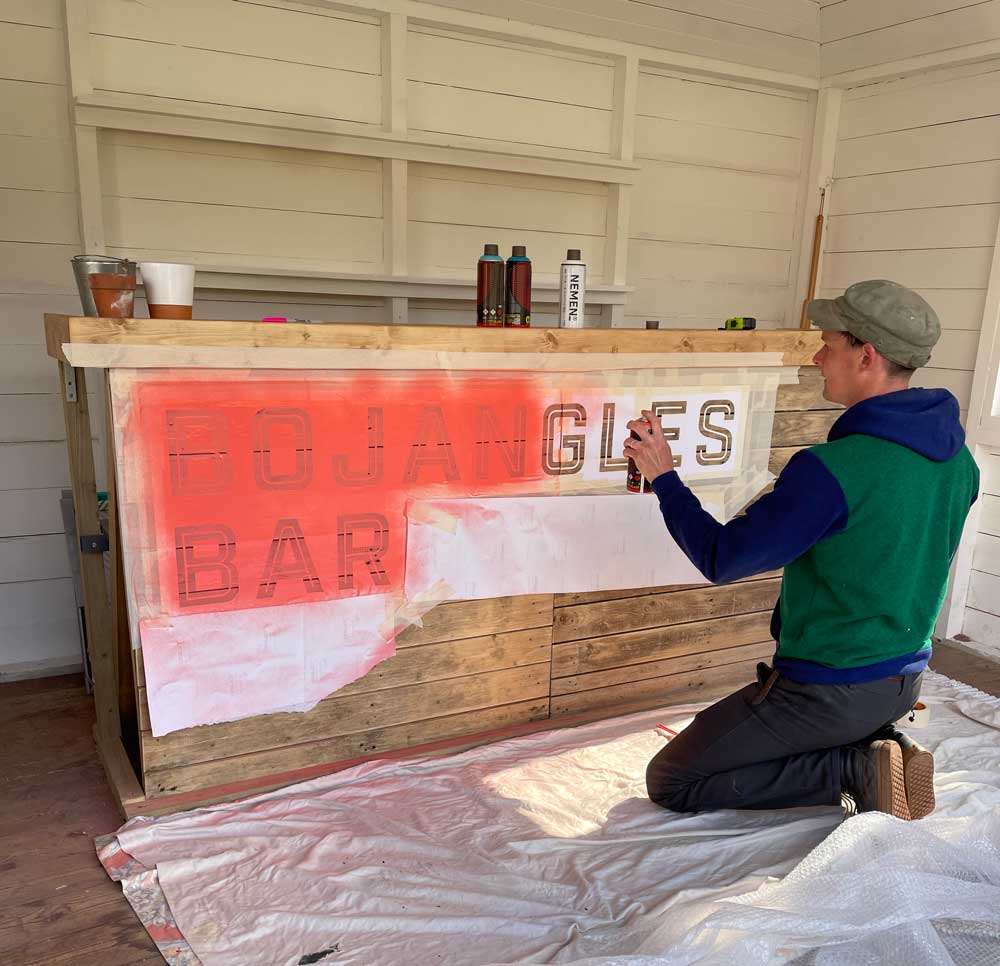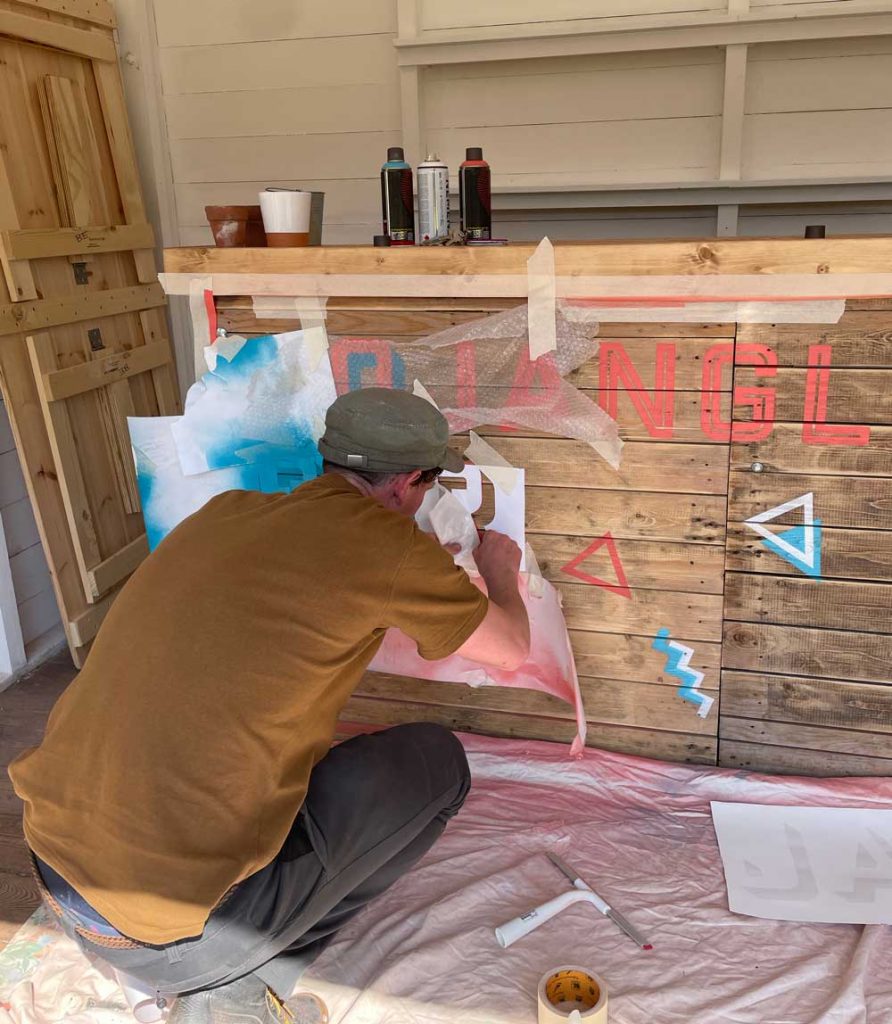 And with a couple of extra flourishes such as plants, a wood store and a glitterball (obviously), voila… Bojangles Bar is born!