Beyond level 0 – we made it!!! Although there's still some way to go, we're so excited to finally get back to some sort of wedding normality.
And what better way to celebrate than with some photos of Ailie & Nick's incredible wedding.
It started with an elegant ceremony in the Grand Hall with Ailie & Nick saying their vows in front of our hexagonal moongate, adorned with pink gypsophila thanks to the team at Occasions who also created the beautiful bouquets and table decorations.
The predicted storm held off long enough to allow for drinks outside at Bojangles Bar, before guests headed inside for dinner and the heavens opened during the (emotional & hilarious in equal measure) father of the bride's speech. The meal was catered for by the wonderful team at The Pantry.
After dinner it was back into the Grand Hall for the first dance with an actual live band; The Soul Establishment. It was such a joy to hear live music again after so long, and the seven piece band definitely didn't disappoint.
And last but certainly not least, Ross Alexander captured the day in the most beautiful and vibrant way, have a look at the gallery below.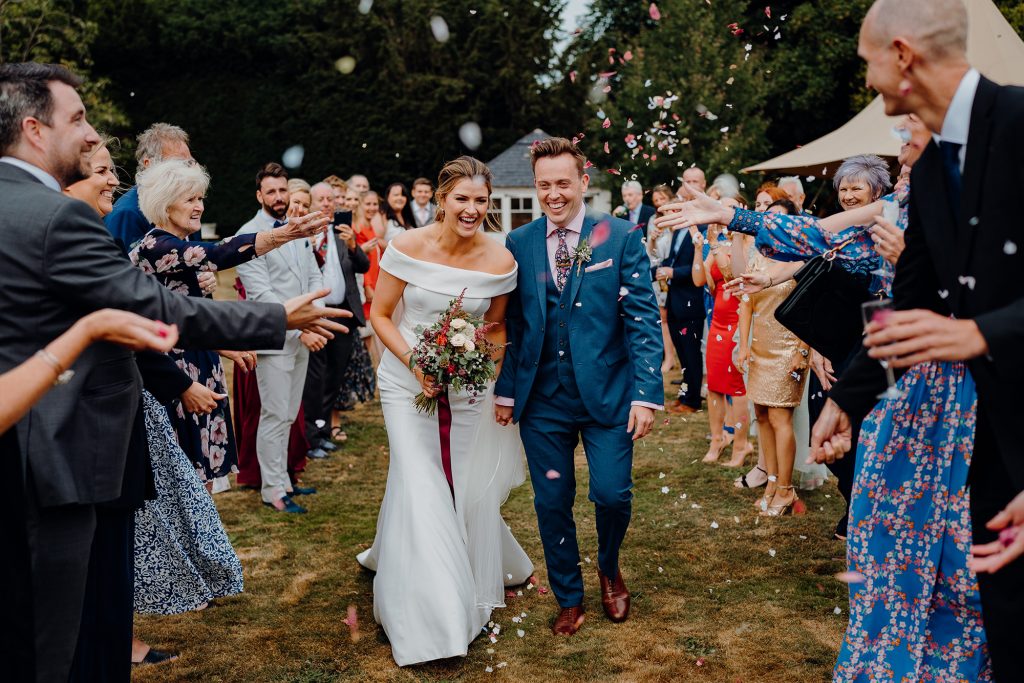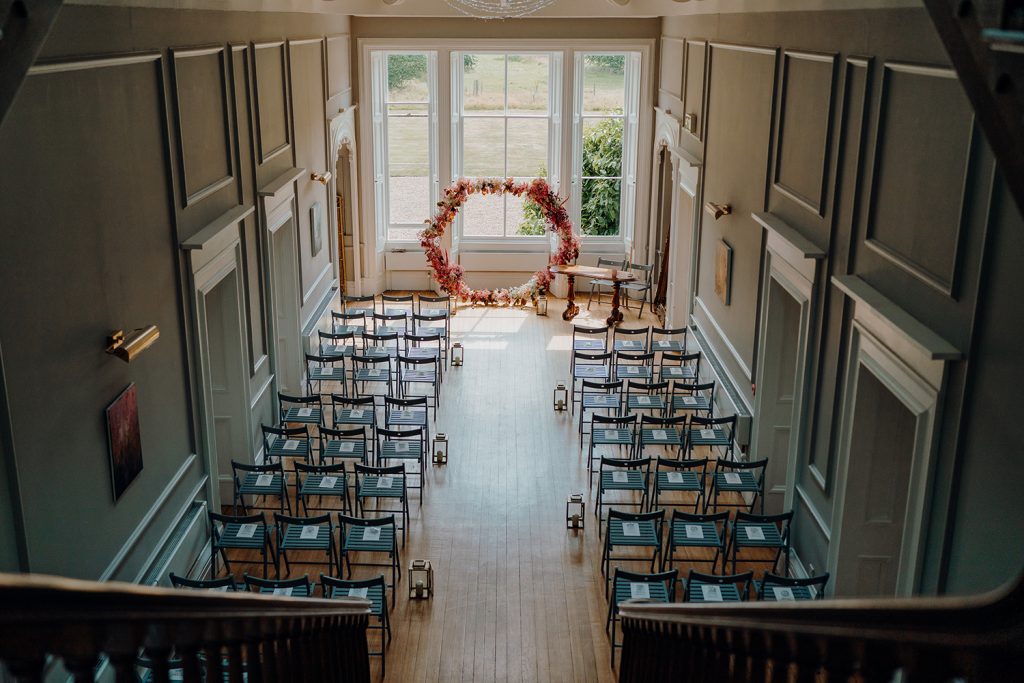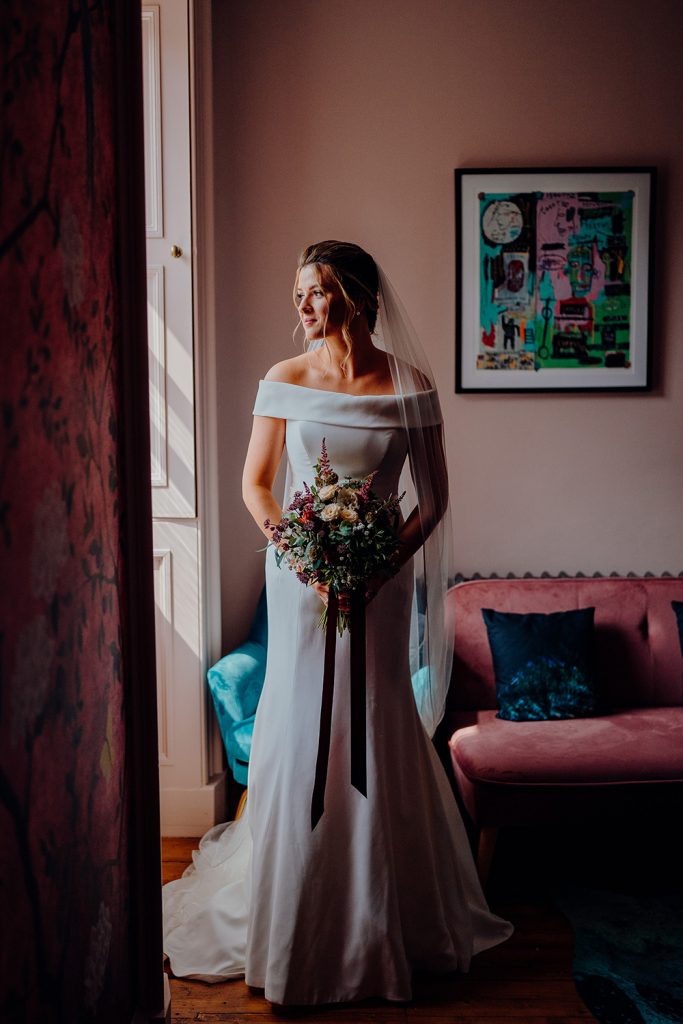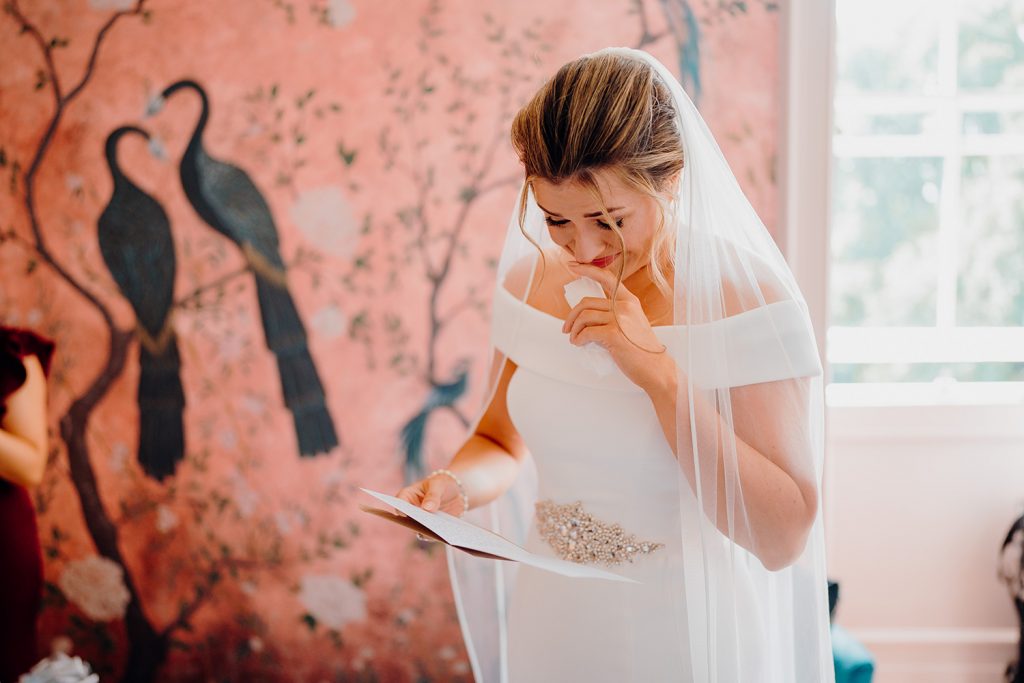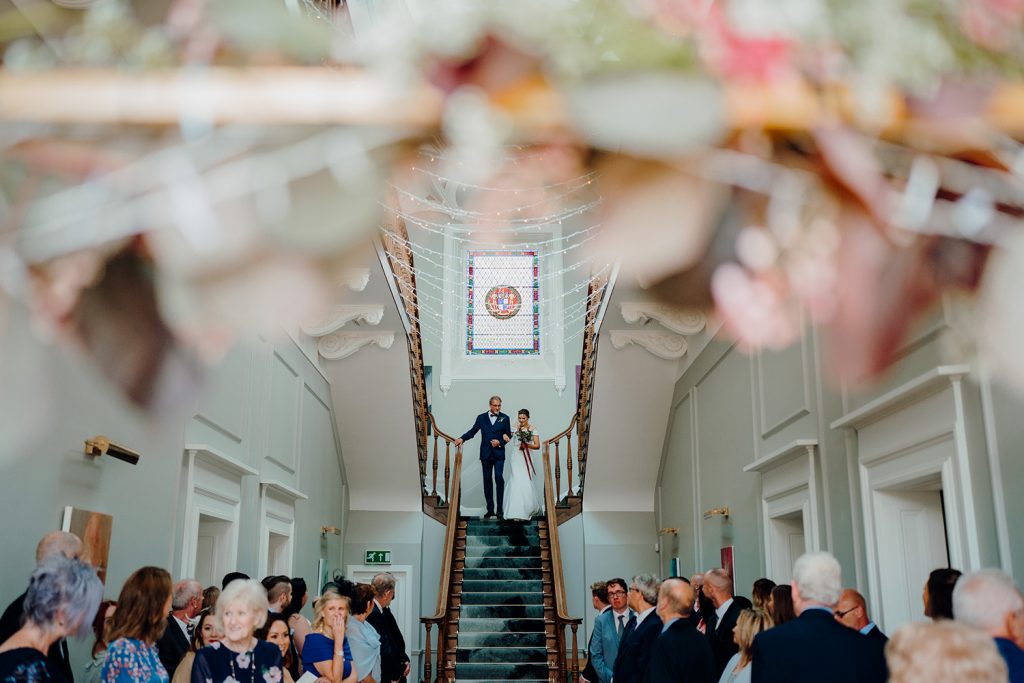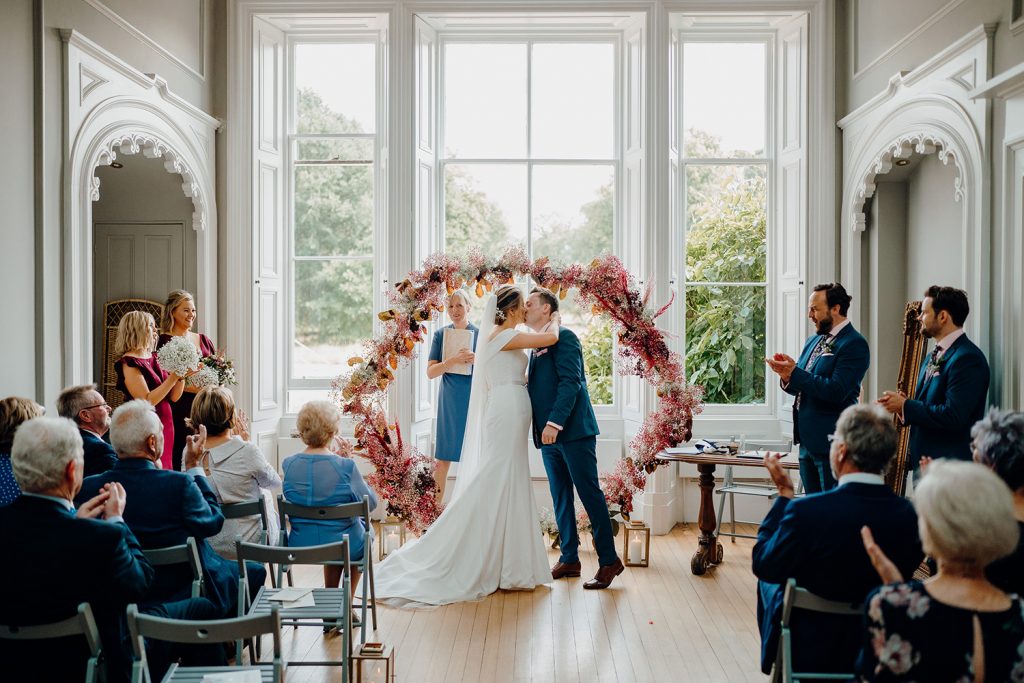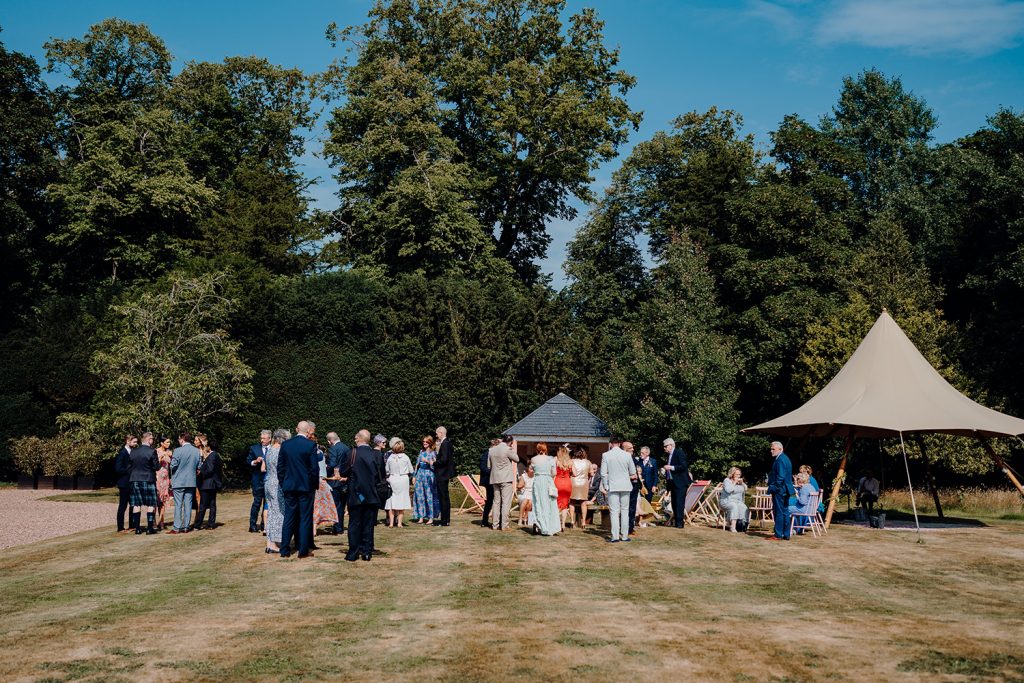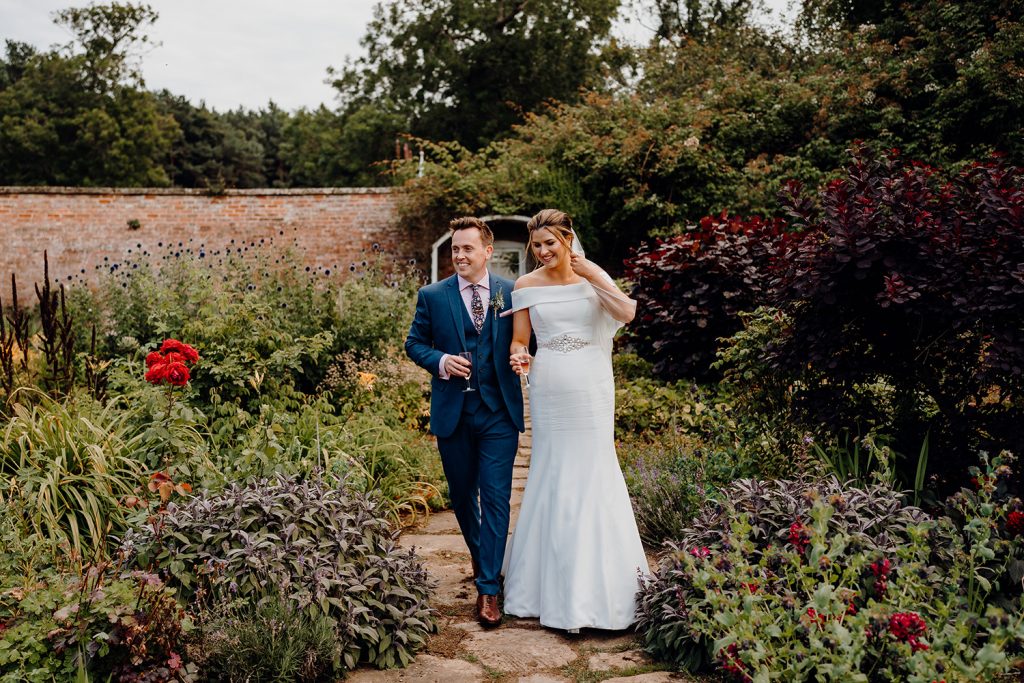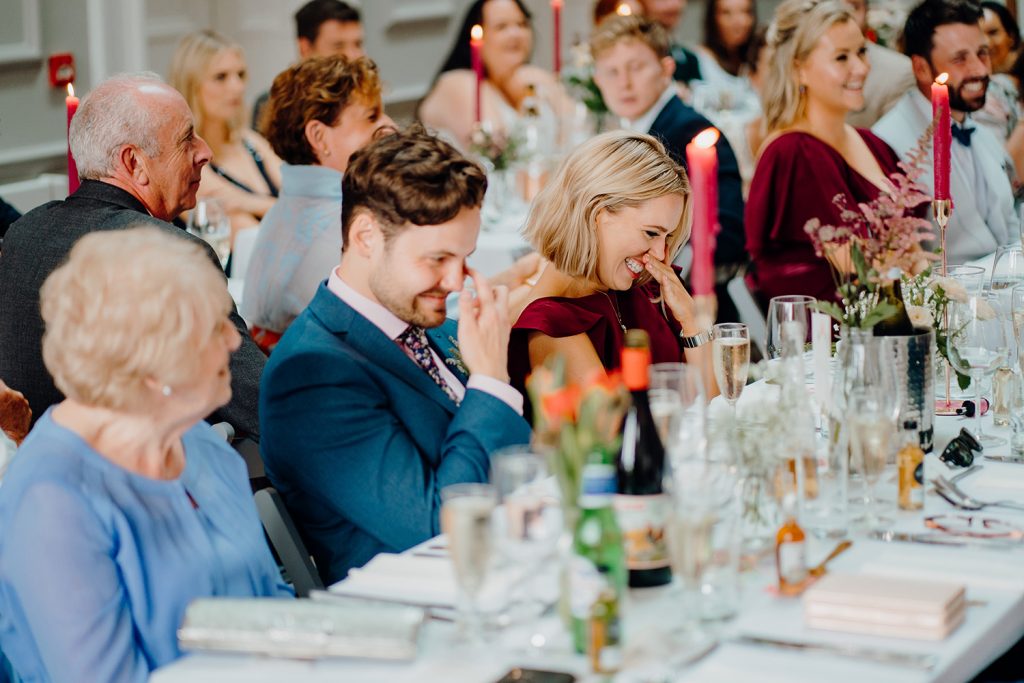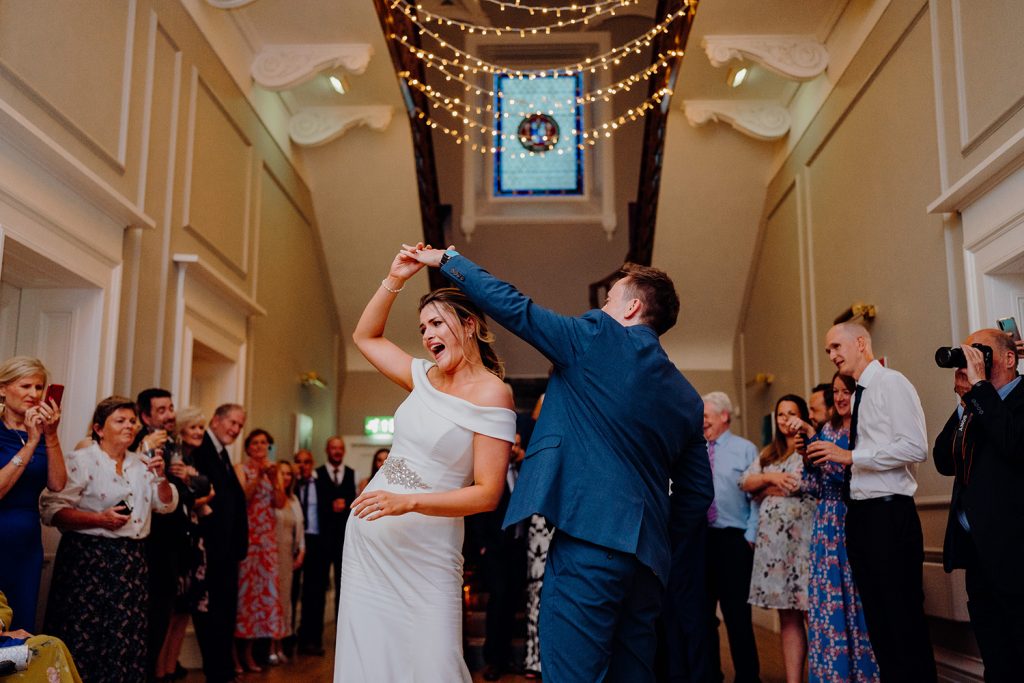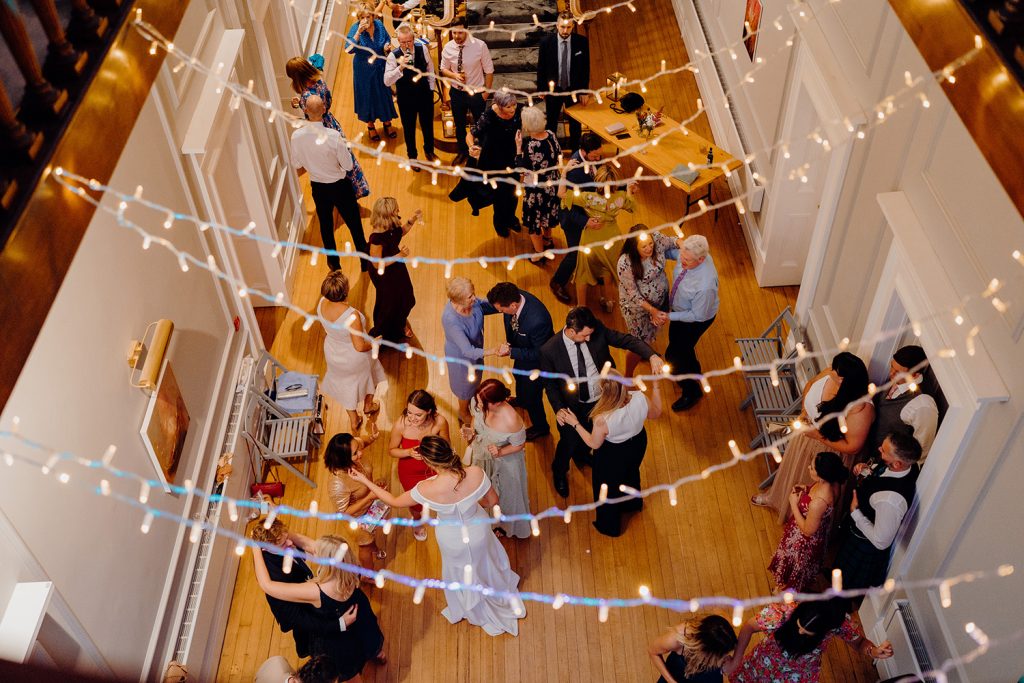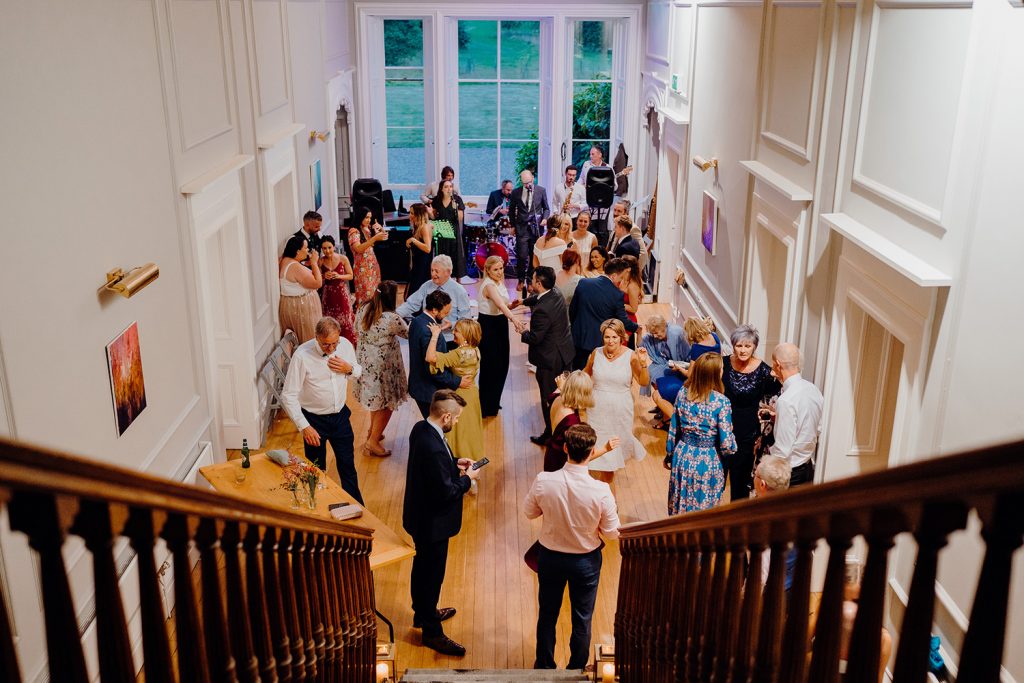 Congratulations again, Mr & Mrs Hanlon.