With COP26 happening in Glasgow this week, it's got us thinking about sustainability and what we're doing to reduce our impact on the environment.
We're very aware that our 1830's mansion isn't the most environmentally friendly of houses. So we try wherever we can to make sustainable choices and reduce our carbon footprint. We've included just a few of these below.
Boycotting plastics
You'll notice if you come to stay at Netherbyres that you won't find any little disposable toiletries in your room. We avoid disposable plastics as much as possible, and instead opt for LT Co soaps, shower gel and shampoo in refillable bottles. Laura Thomas Co aims to be recognised as a leading UK sustainable lifestyle brand providing natural and refillable products for chemical-free living, personal well being and zero waste for our planet. And even better than we can just pop up the coast to North Berwick to collect their lovely goods!
Our toilet paper is environmentally friendly and ever so stylishly wrapped thanks to Who gives a crap, who are certified for the highest standards of social and environmental impact.
Shopping local
Wherever possible we buy products that are as local to us. At the bar we stock Dunbar based Thistly Cross cider, and Melrose based Tempest Brew Co supply our beer. Although it's a bit more of a challenge with wine, we always make sure we have English fizz options such as Chapel Down.
We get our meat from Peelham farm and get our veggies delivered from another local farmshop.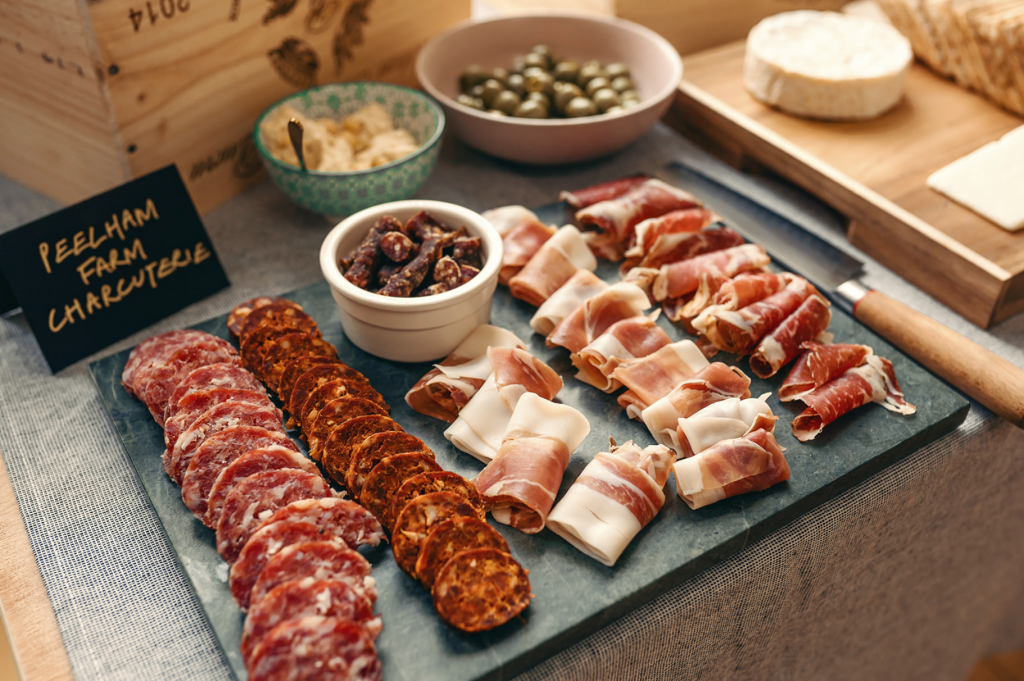 And the same goes for our suppliers. We have a list of recommended suppliers that are local and make sustainable choices. And of course, they're pretty damn good at what they do, too.
The florists on our list use local flower farms such as Millpond Flower Farm, just over the hill from Netherbyres. And our recommended caterers champion local and seasonal produce.
Growing our own
This year we started growing some produce in our five greenhouses. We successfully managed a crop of chillies, herbs, courgettes, artichokes, strawberries and rhubarb, and we plan to do even more next year.
Our menus at Netherbyres always use seasonal local ingredients, such as the abundance of wild garlic that surrounds the house every summer.
Reducing waste
There is a tendency to really over-order on wedding food, so we try to encourage our couples to reduce the amount of food waste on their wedding, for example by having their wedding cake instead of an evening buffet, or by having evening food that's made to order rather than food that's left out and then often put in the bin.
We're also collecting lots of bits and bobs such as napkins, candle sticks and lanterns that can be re-used by our couples rather than them having to buy new each time (and saving them a few pennies while they're at it).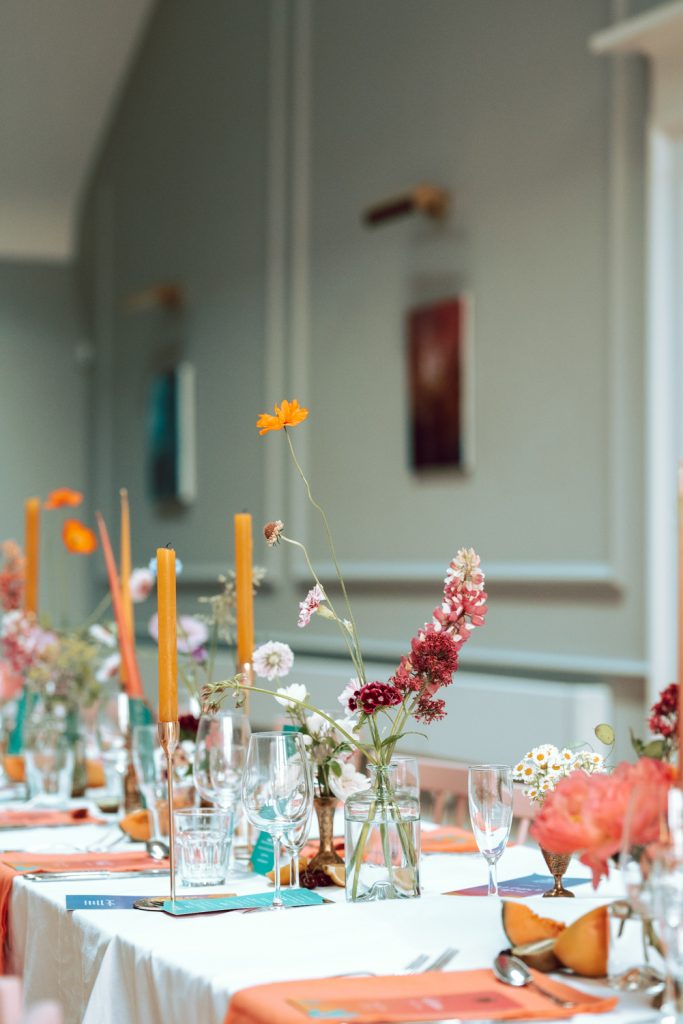 Upgrading the house
It's a massive job that will need to happen over a number of years, but we've started the mammoth task of bringing the house up to date by replacing the very outdated hot water system with one that only heats the water we use, rather than storing it in massive tanks.
We know there's a lot more we should and could be doing and it's very much work in progress, so watch this space!