We're often asked about the history of the house and what it used to be. So here's the story of when it was built, and how it became what it is today.
The Craw family
The Netherbyres estate was originally owned by the Craw family for 250 years. William Craw, who had a passion for mathematics, built the first 'modern' harbour at Eyemouth and in the 1740's, and he created the unique elliptical walled garden at Netherbyres, believed to be the only elliptical garden in the world. William Craw died in 1750.
The current house
Although earlier houses stood in its place, the Category B listed house as it now stands was commenced in 1835, at the very end of the Georgian era just two years before Queen Victoria was crowned.
The house was built by Captain Sir Samuel Brown, a Naval Officer who was famous for his design and patent of chain suspension piers and bridges. He designed the Union Bridge over the River Tweed, the first vehicular suspension bridge in Britain and still in use today.
The house was designed by George Angus and the impressive Grand Hall was designed to replicate the bow of a ship, to reflect Brown's Naval heritage.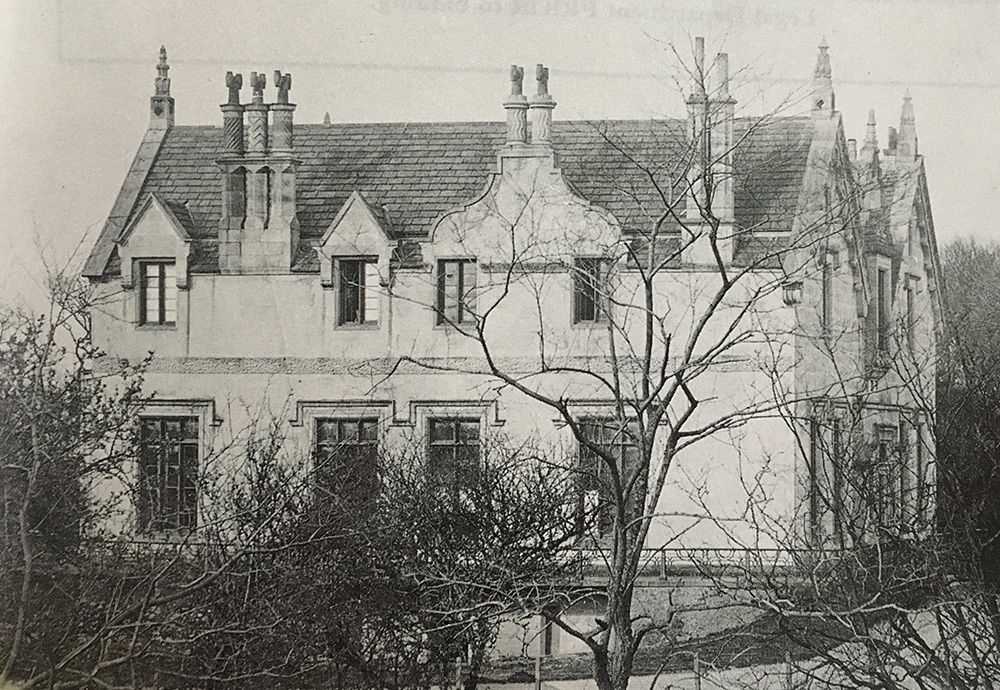 The extension
The house was extended in the 1860's and the front door moved into the position it is today. This was done by Ramsay L'Amy of Dunkenny, when he married an heiress from Ayton and acquired her two spinster sisters in the deal. He built the new wing to accommodate them, and made sure to keep hold of the only key to the one connecting door. That's one way to keep the in-laws at bay!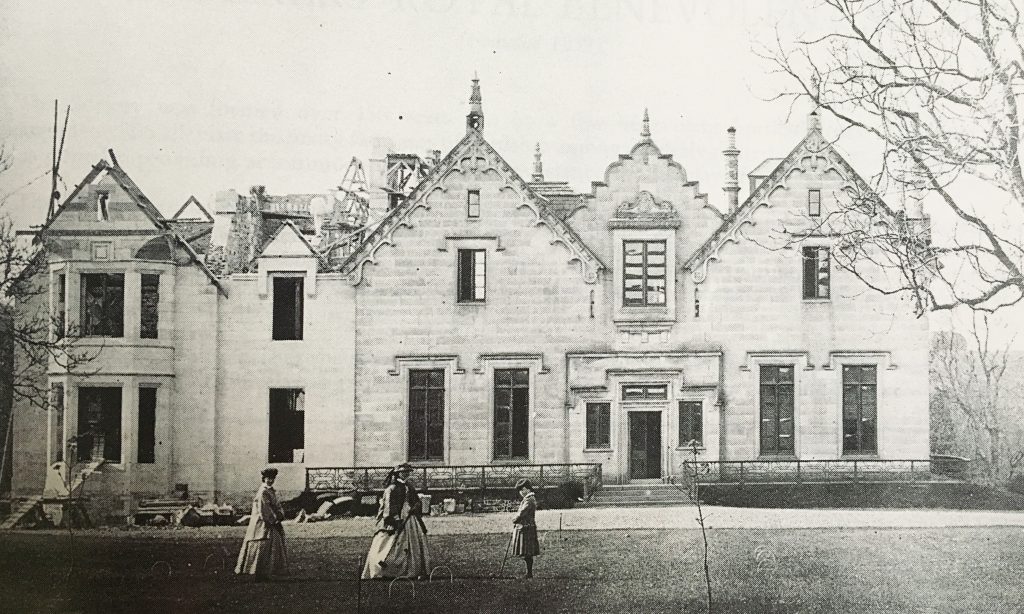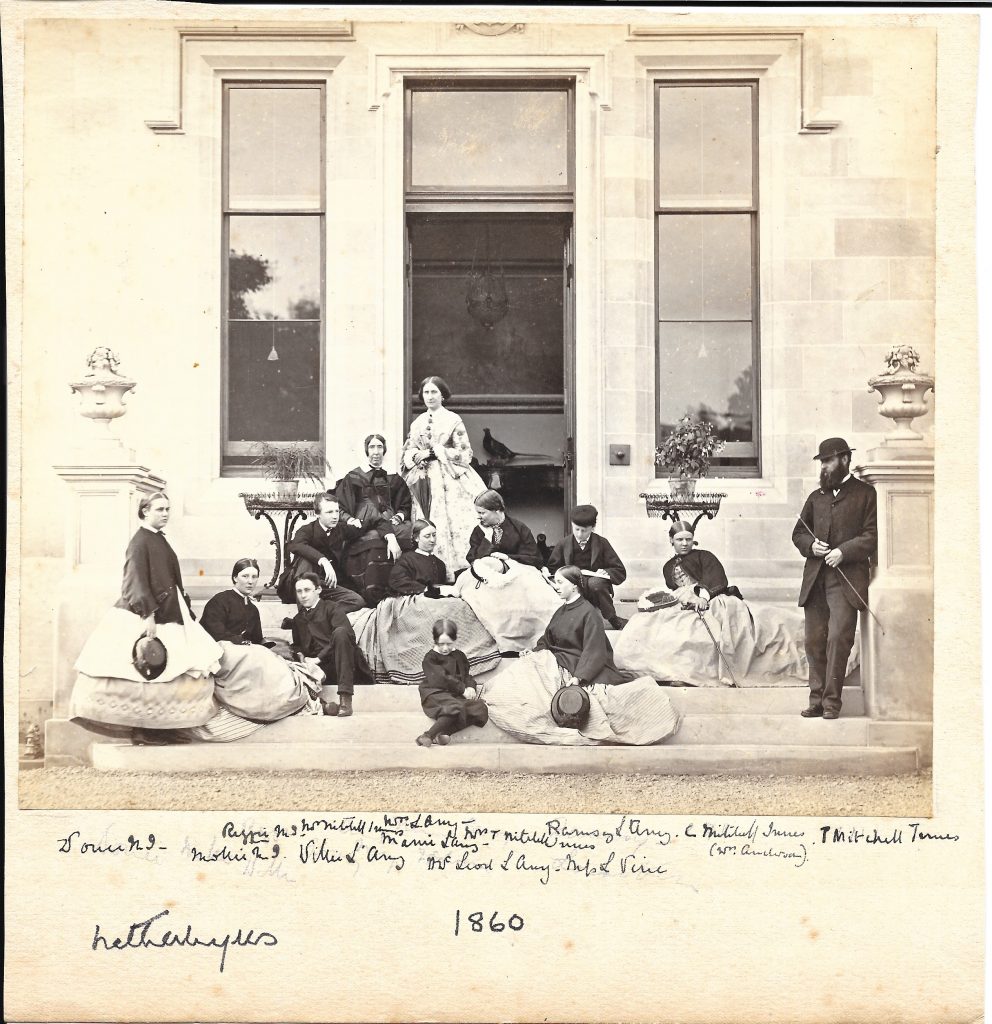 The Coats of Arms
The stained glass window at the top of the Grand Hall staircase displays the coat of arms of Ramsay L'Amy and displays the motto 'Per Varios Casus' meaning 'Through many difficulties'.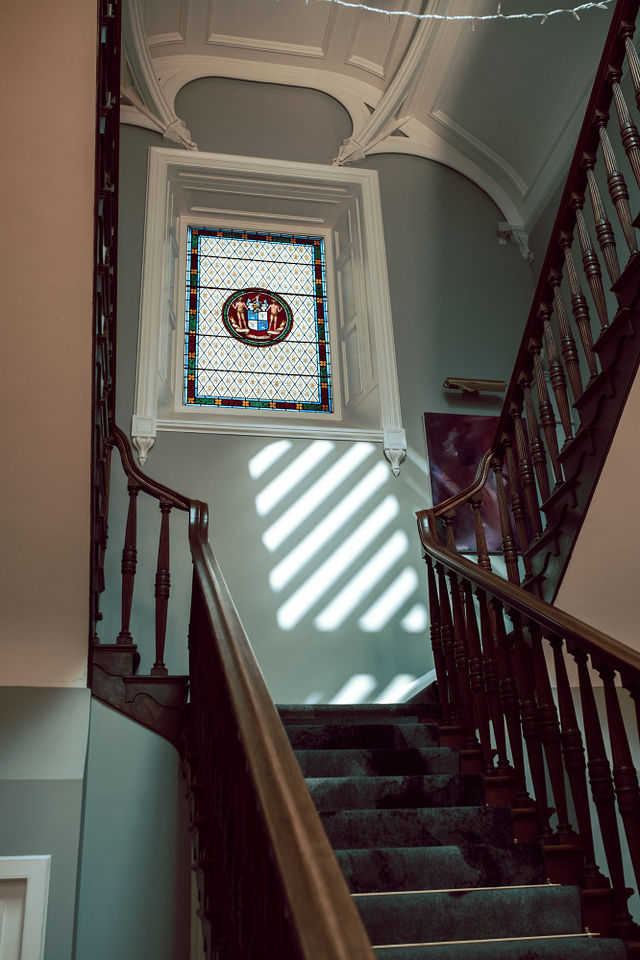 The same motto is carved into the stone coat of arms above the main door.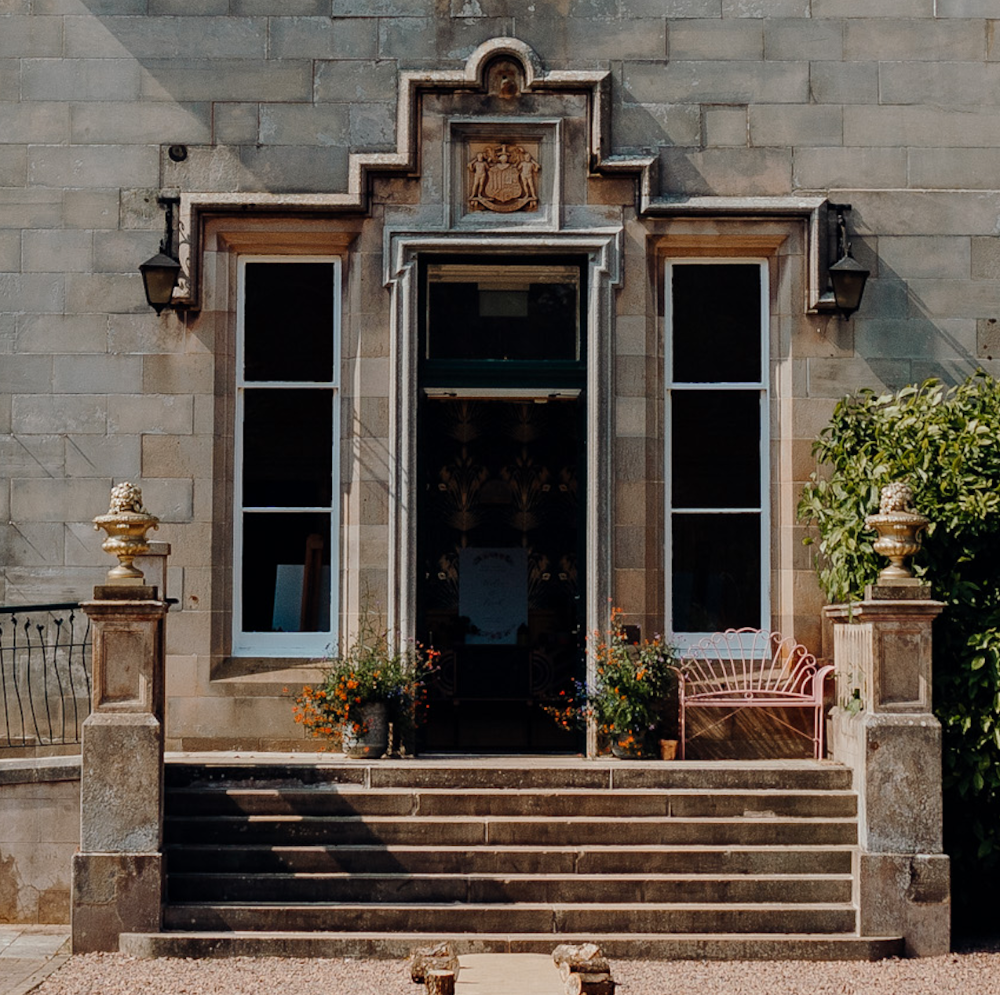 The coats of arms of Captain Sir Samuel Brown is carved into the stone above the window in the extension, displaying the crest of a lion and the motto 'Floreat majestas' translating as 'Let majesty flourish'.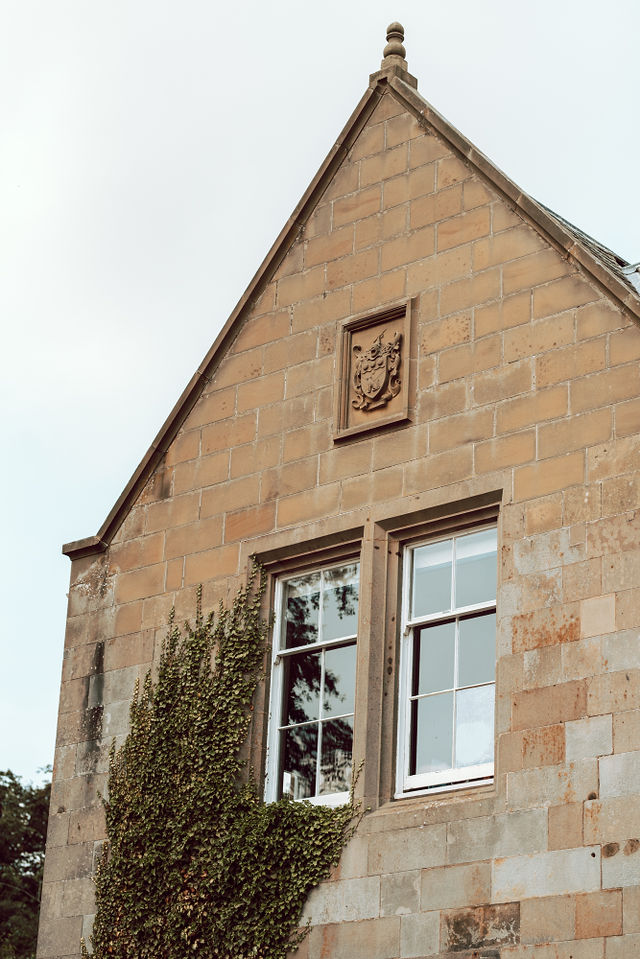 The Furness family
Netherbyres House was bought by Sir Christopher Furness in 1928 and the family continued to live in the house until 1991, when it was donated to charity by Colonel Simon Furness, and all the furniture was auctioned off by Christies.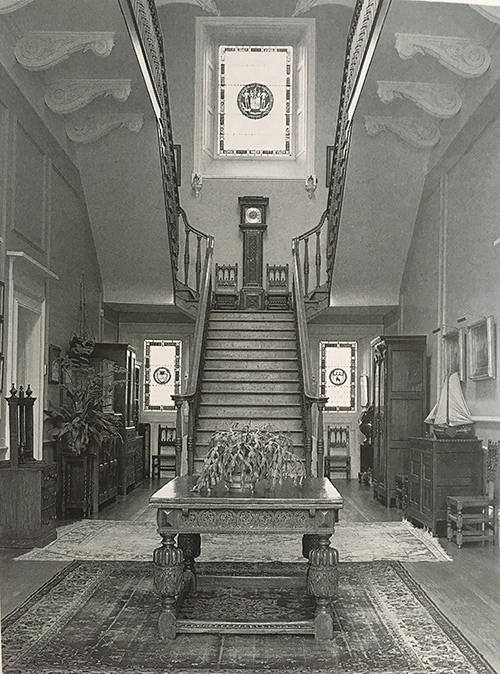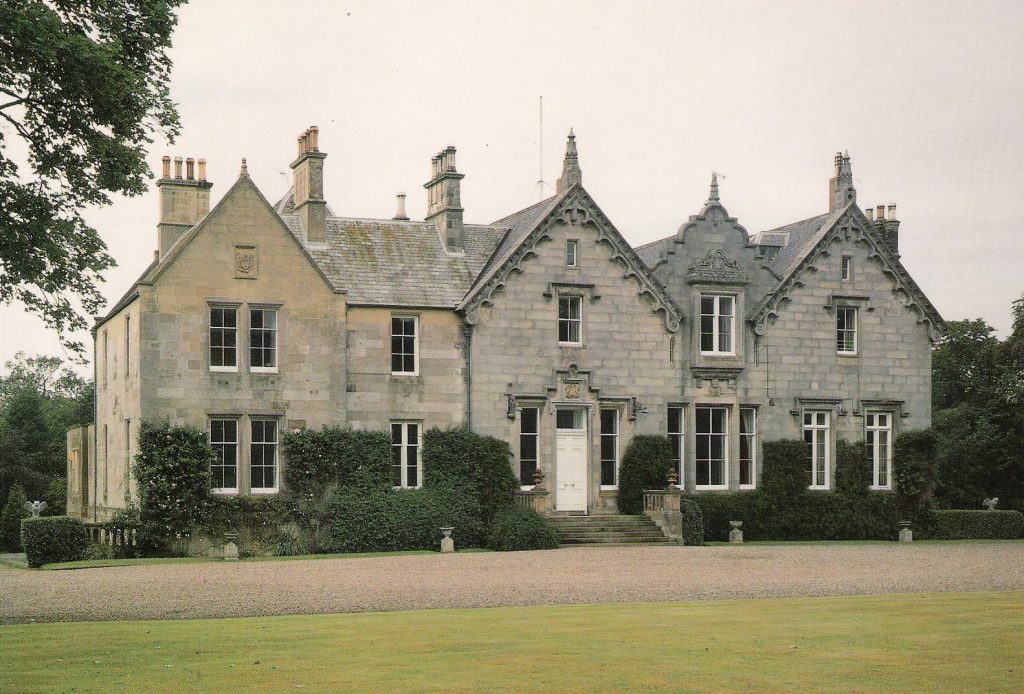 The Royal Gardeners' Benevolent Society turned the house into a retirement home for gardeners, and Colonel Simon Furness built himself a garden house overlooking his famous walled garden. He still lives there today, and kindly allows our some of our couples to have photos in there on their wedding day, as well as donating us some home-grown fruit and veg from time to time.