When Ryan from Pretty Flamingo Weddings and I started talking about doing a styled shoot together towards the end of 2021, we immediately knew we wanted it to be different. Neither of us are really into the traditional – we love weddings with a modern, bold and unique style.
It was so important for us that the images we created were inclusive, and challenged traditional wedding norms and stereotypes. While it is evolving, the wedding industry sadly still has venues and suppliers that discriminate against couples that don't fall within the traditional "bride and groom" roles. We had a same sex couple come to view the house recently who told us horror stories of viewings where they were told one of them would have to 'be the man' during the ceremony, and that they could use the 'Groom's room' despite both being brides. I've heard similar stories from other suppliers, and it's time things change.
This shoot was made possible by a group of likeminded creative suppliers who want to continue to make positive changes.
Satin and Tat created the stationery and came up with the headline 'Make New Traditions', and that's what it's all about. We shouldn't insist 'the bride stands on the left'. Stand wherever you want, it's your wedding day.
The books that appear in the bathroom scene were carefully chosen by our models Maungo and Dominic. They are powerful books, with powerful messages, challenging issues that many of us will never have face but all of us need to educate ourselves on.
And they were so much fun to work with – we thought we'd captured all of the confetti shots and were about to break for lunch when Dominic started doing snow angels in the confetti, which led to one of our favourite shots from the day.
It was also really important to us to encourage sustainable choices, so Amy from Beewildblooms created the incredible, sustainable dried flowers and decor using as many reusable elements as possible.
There's a full list of the suppliers below, please give them a follow.
We hope you love the final images as much as we do.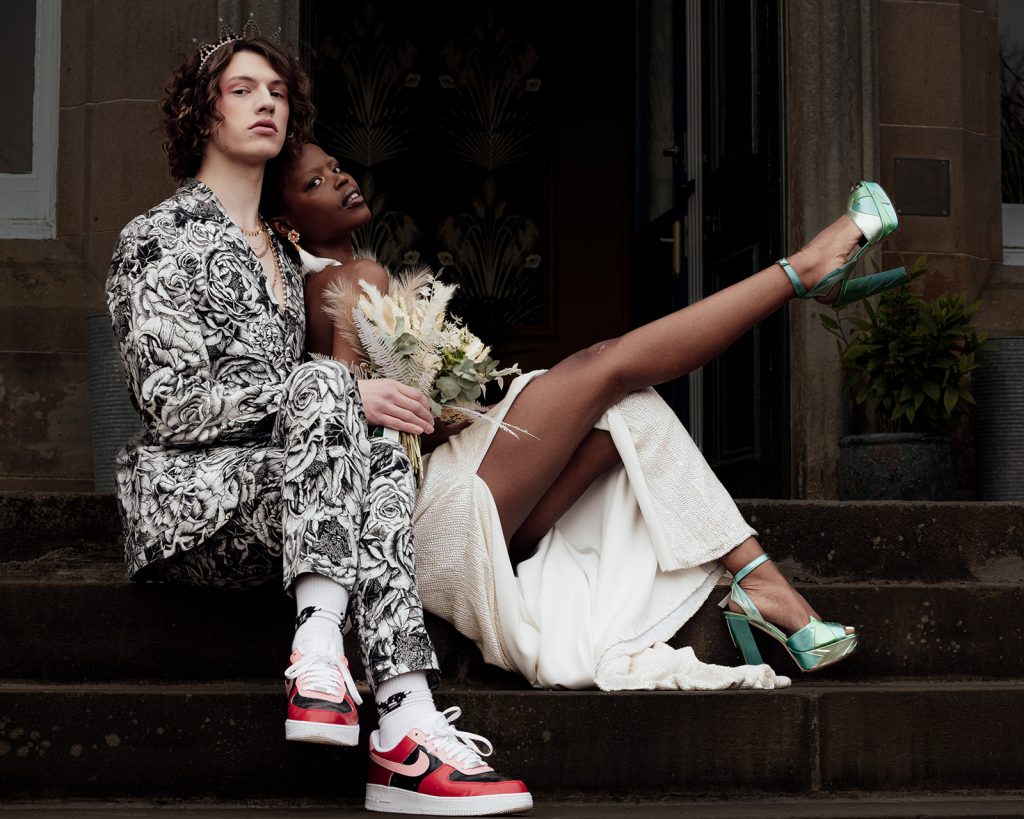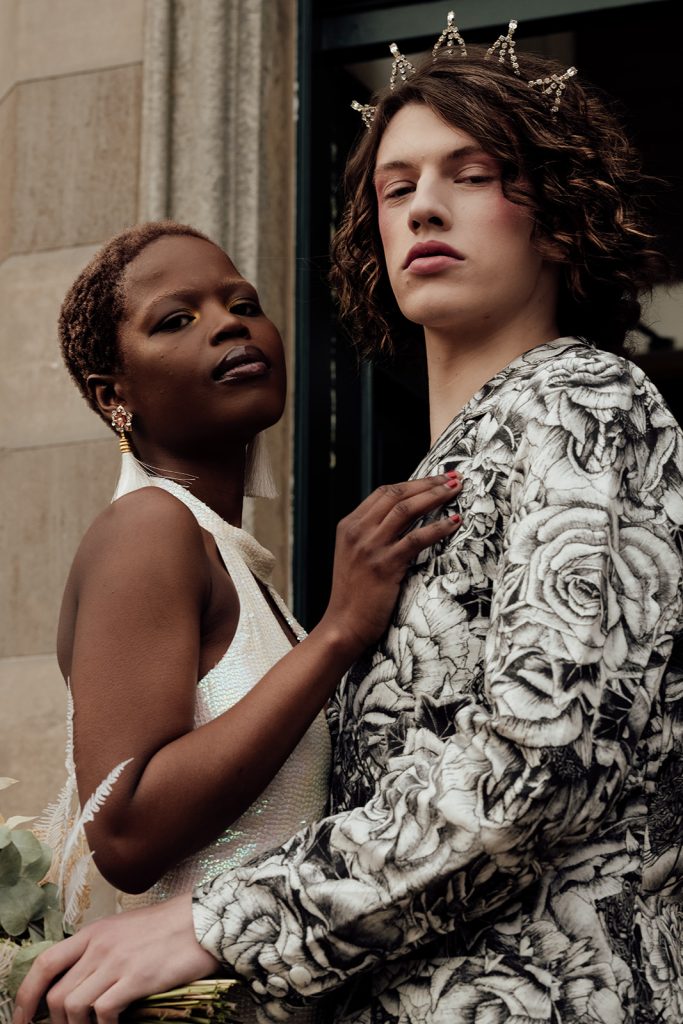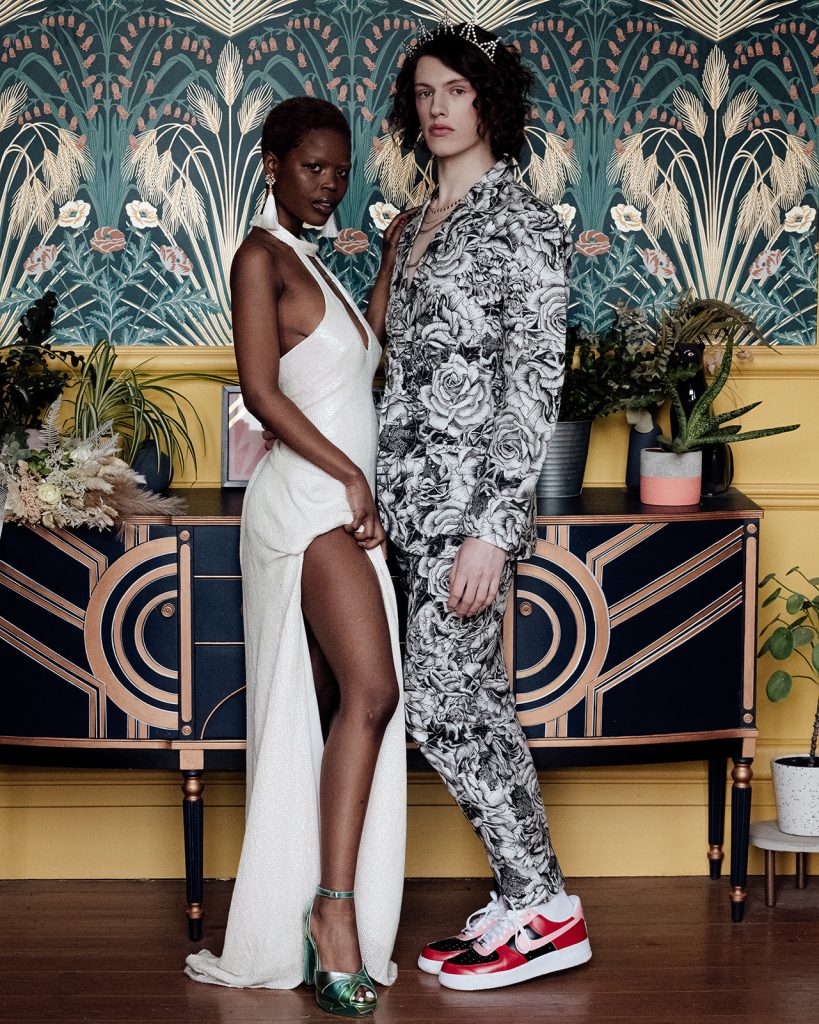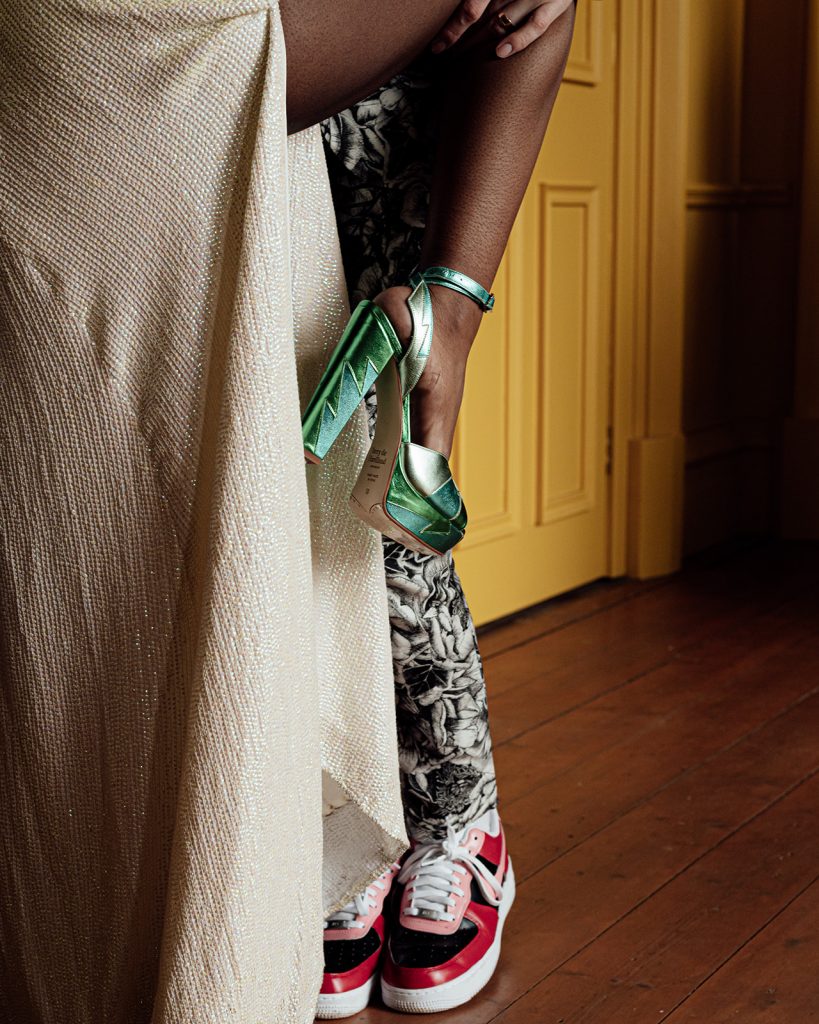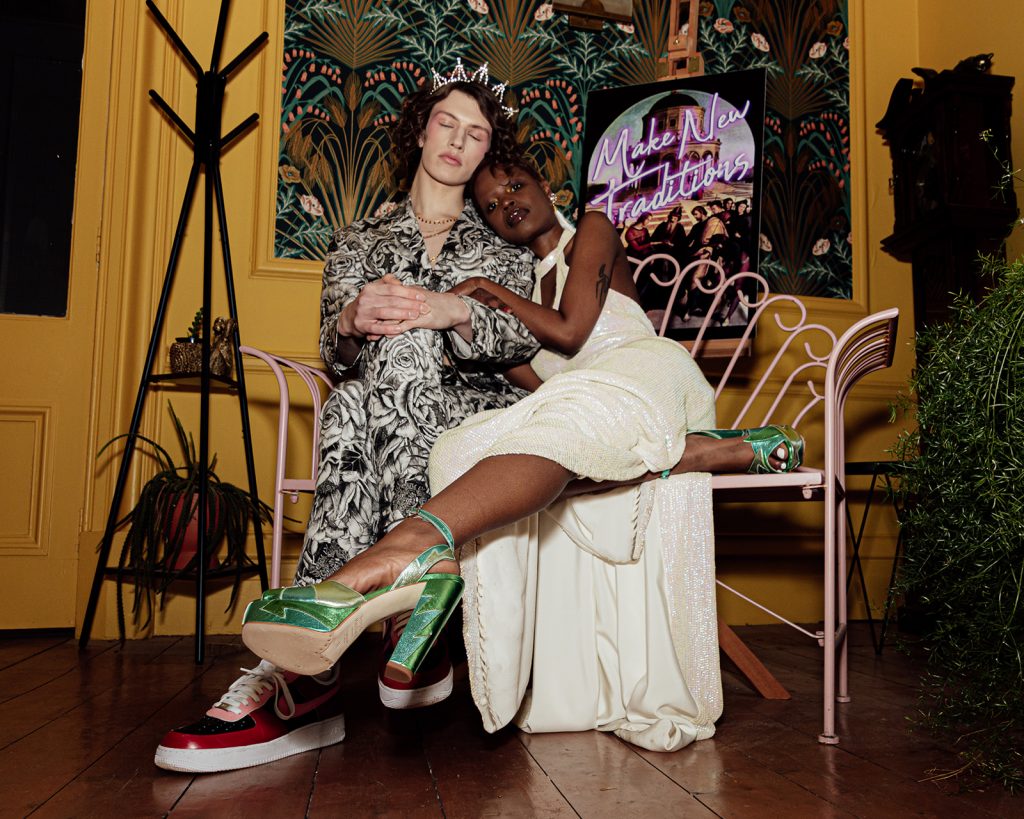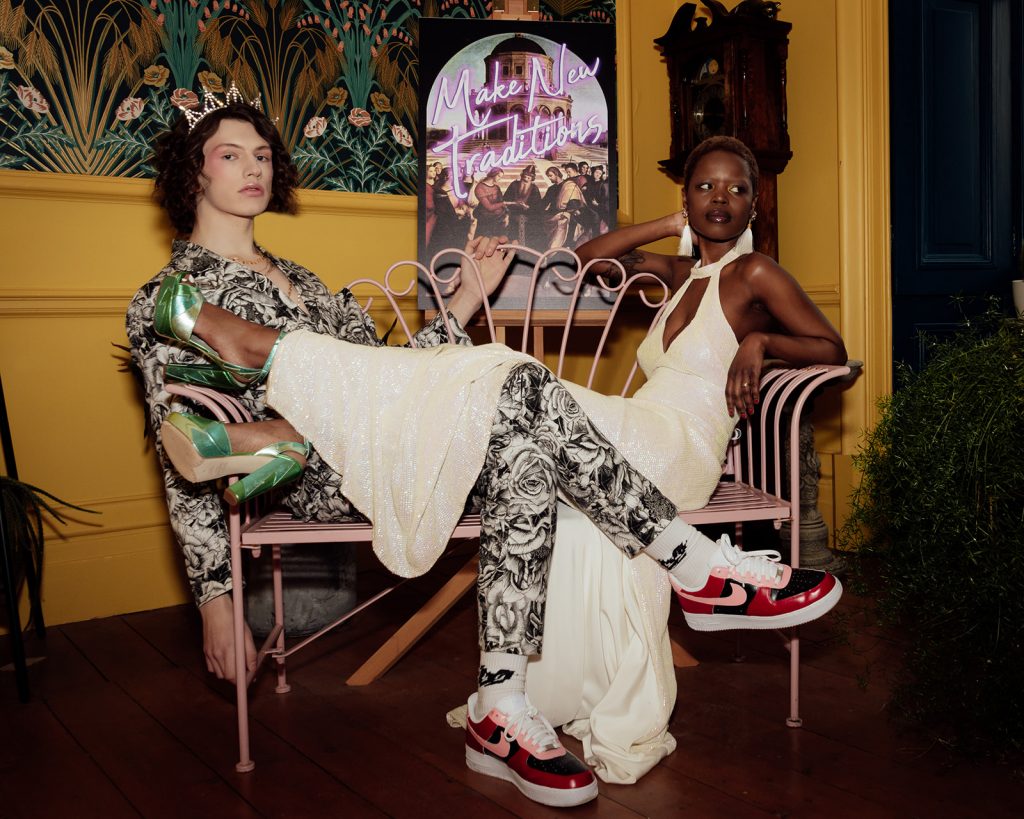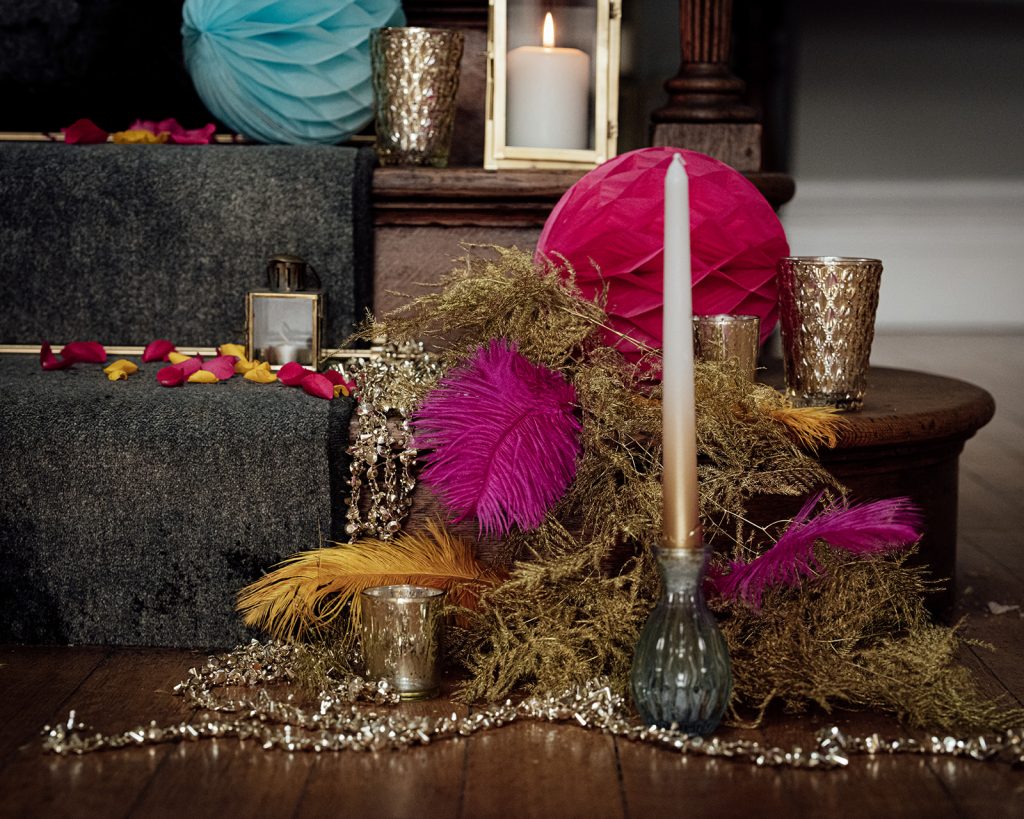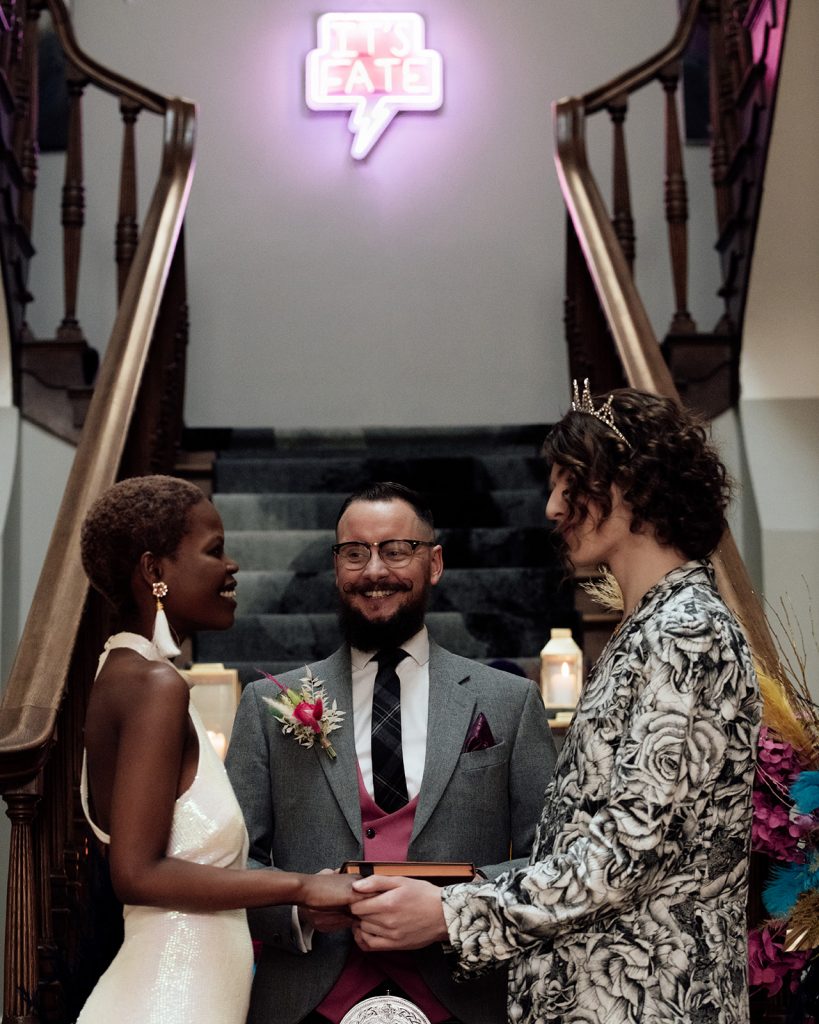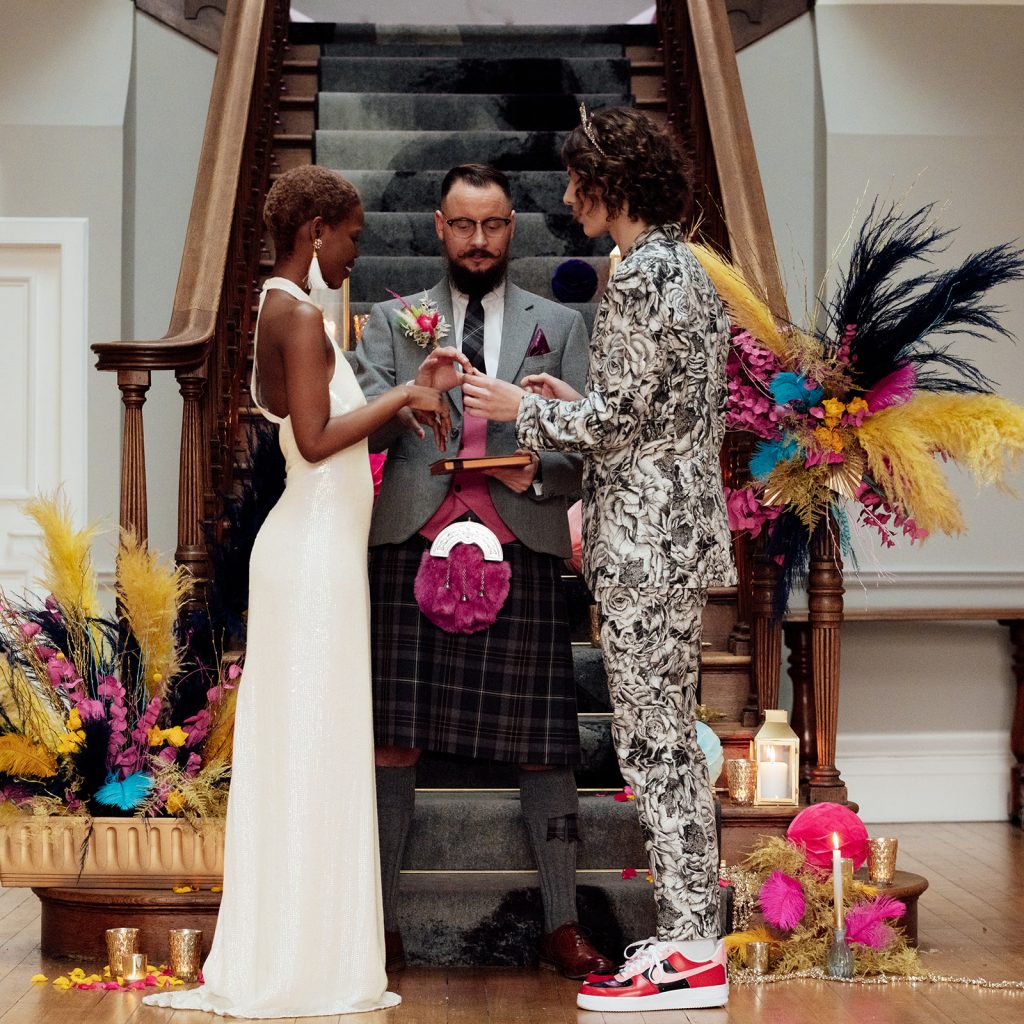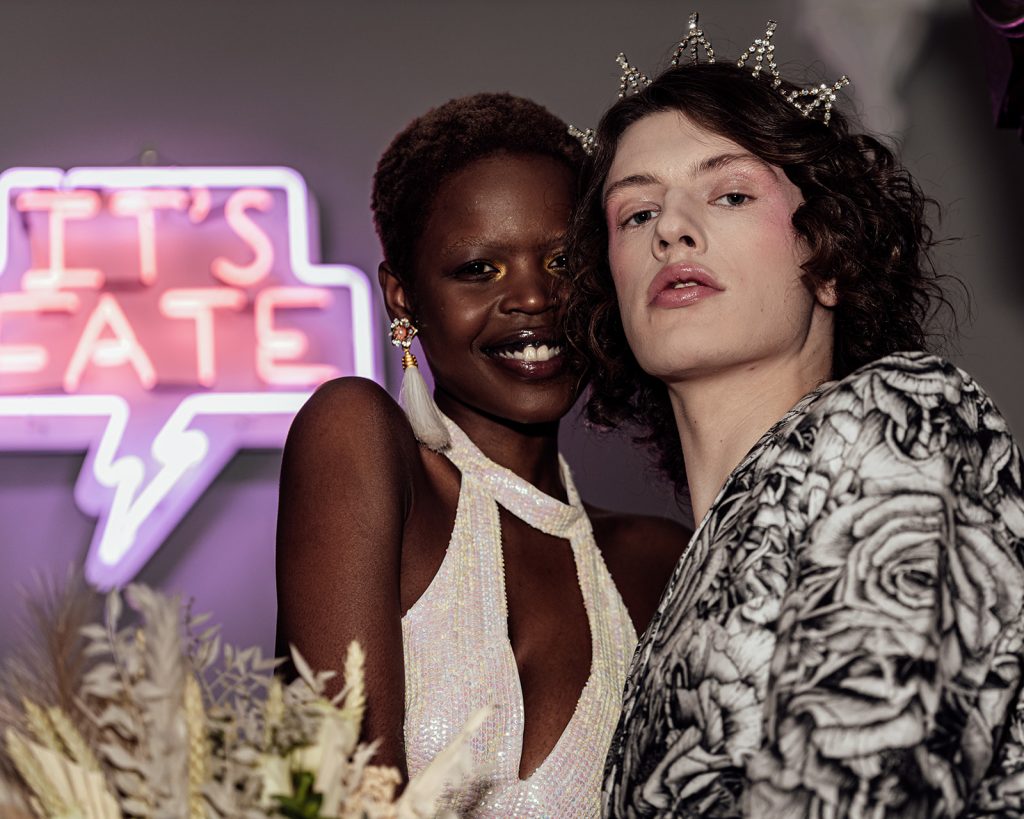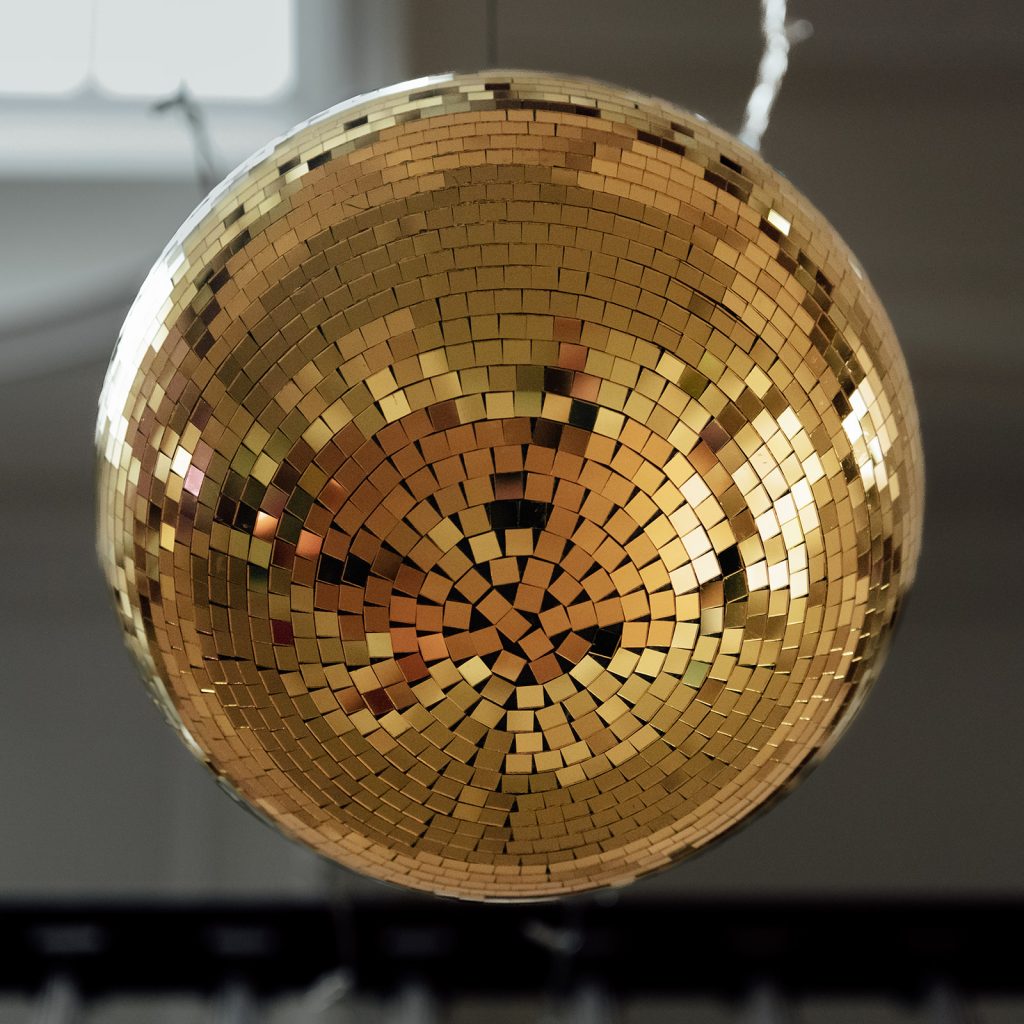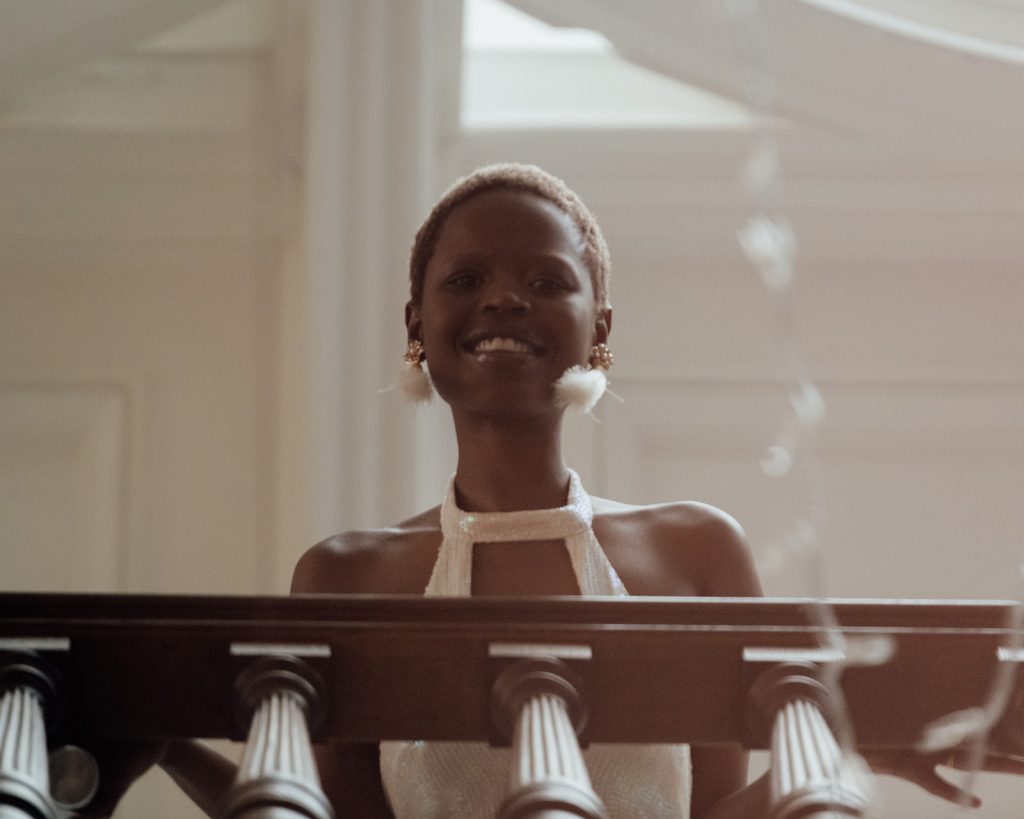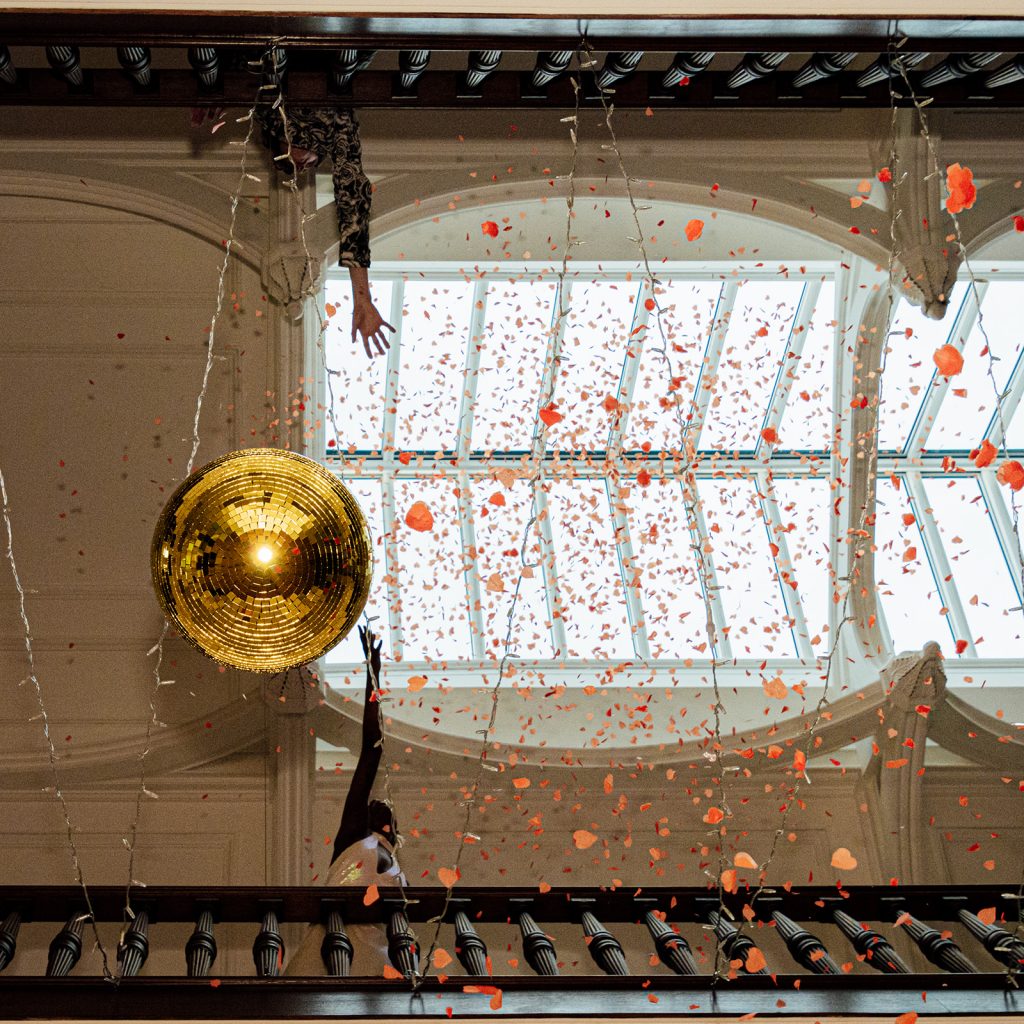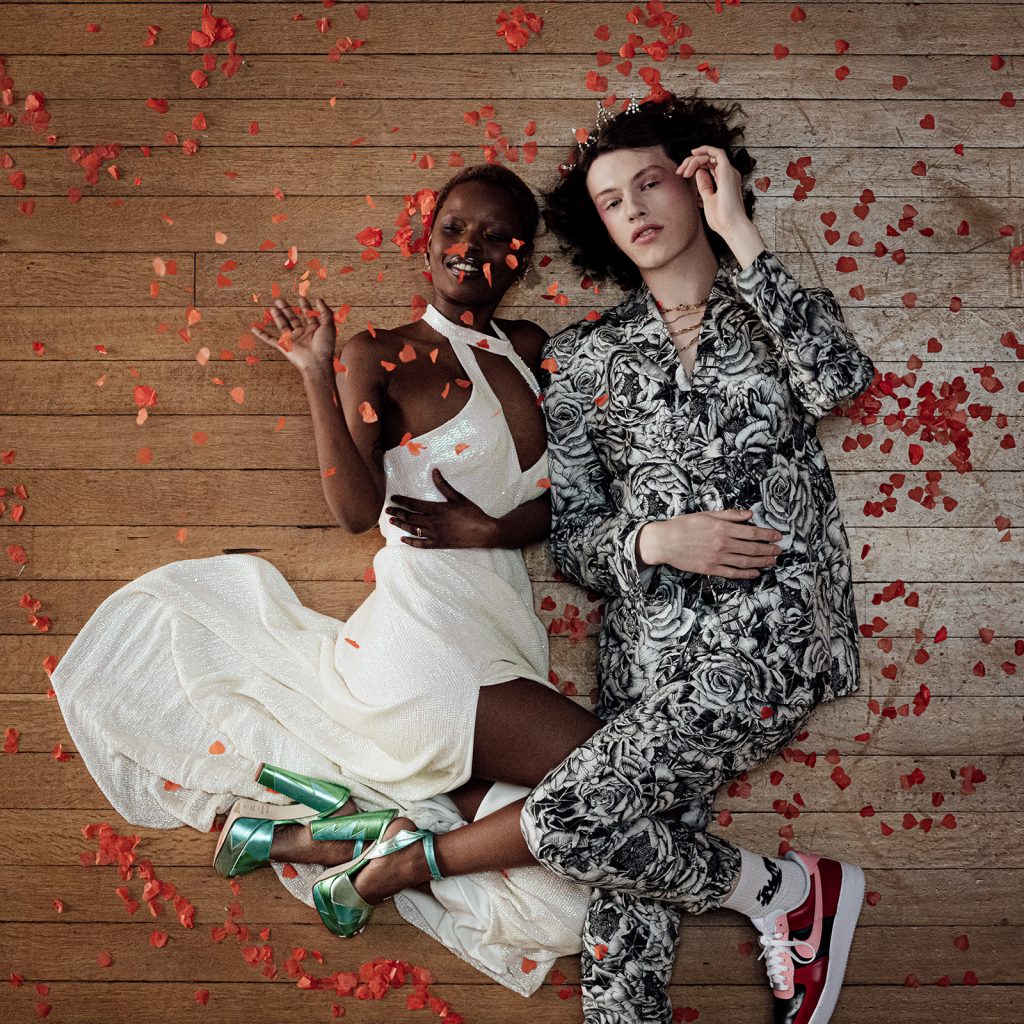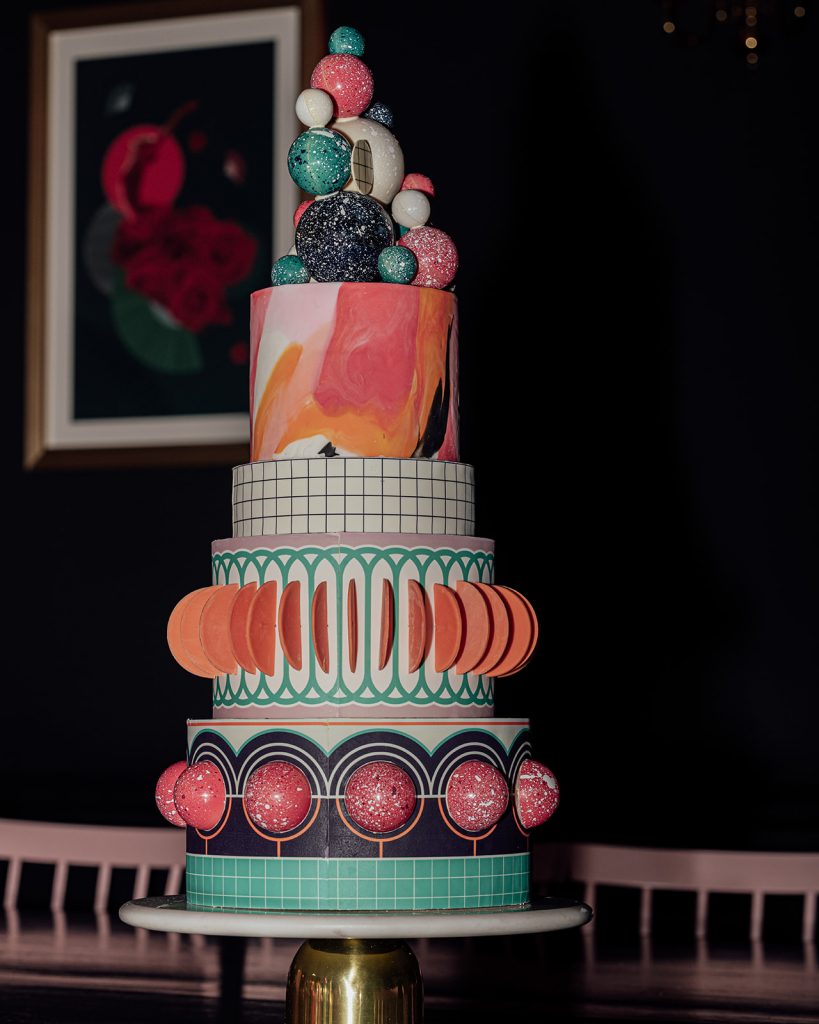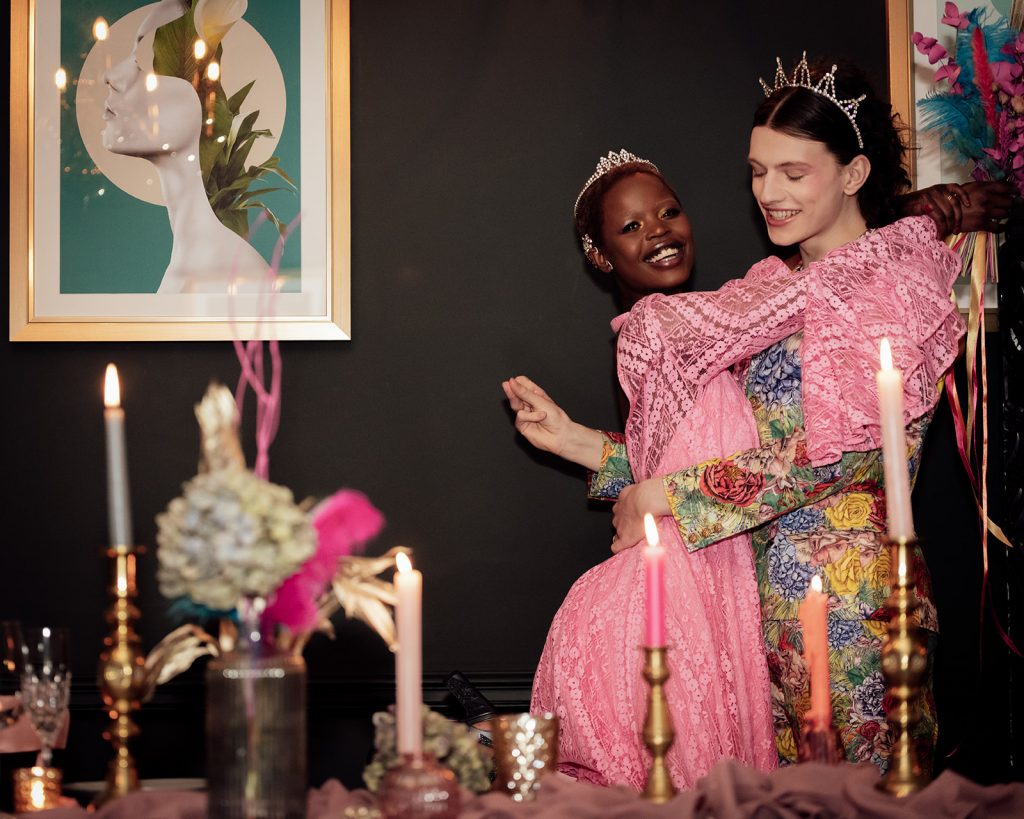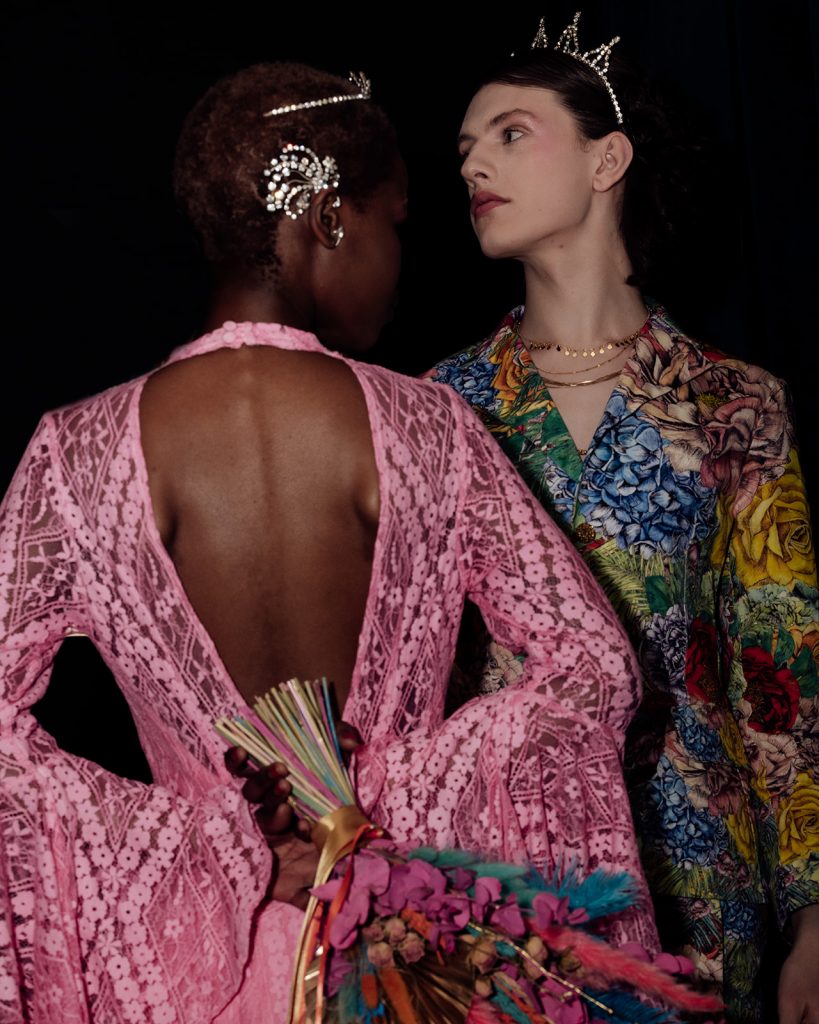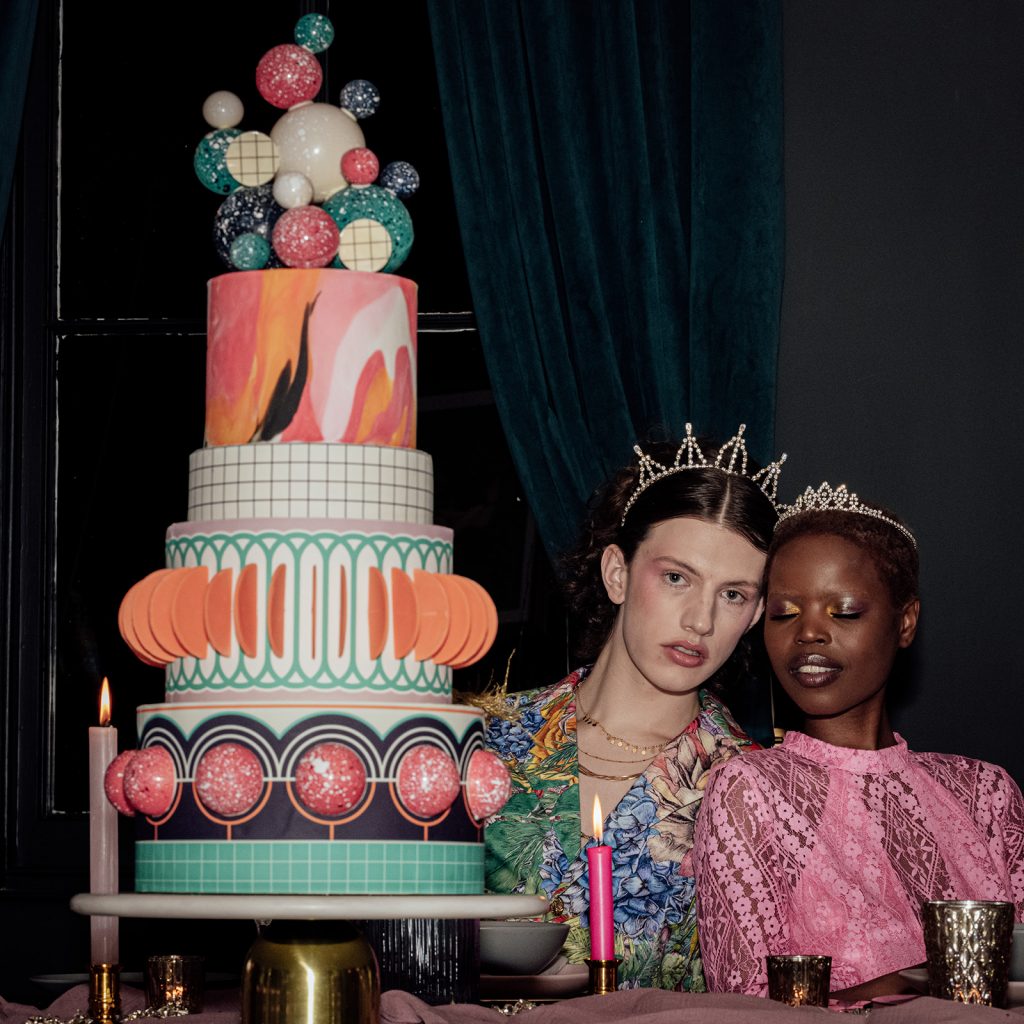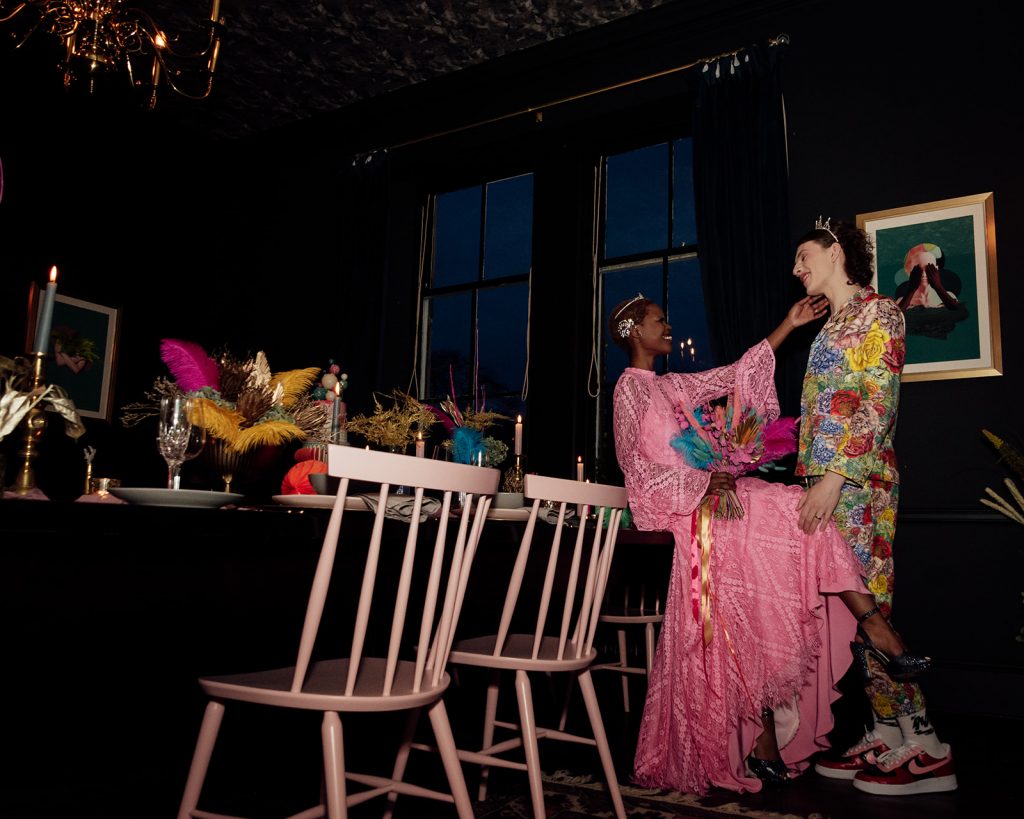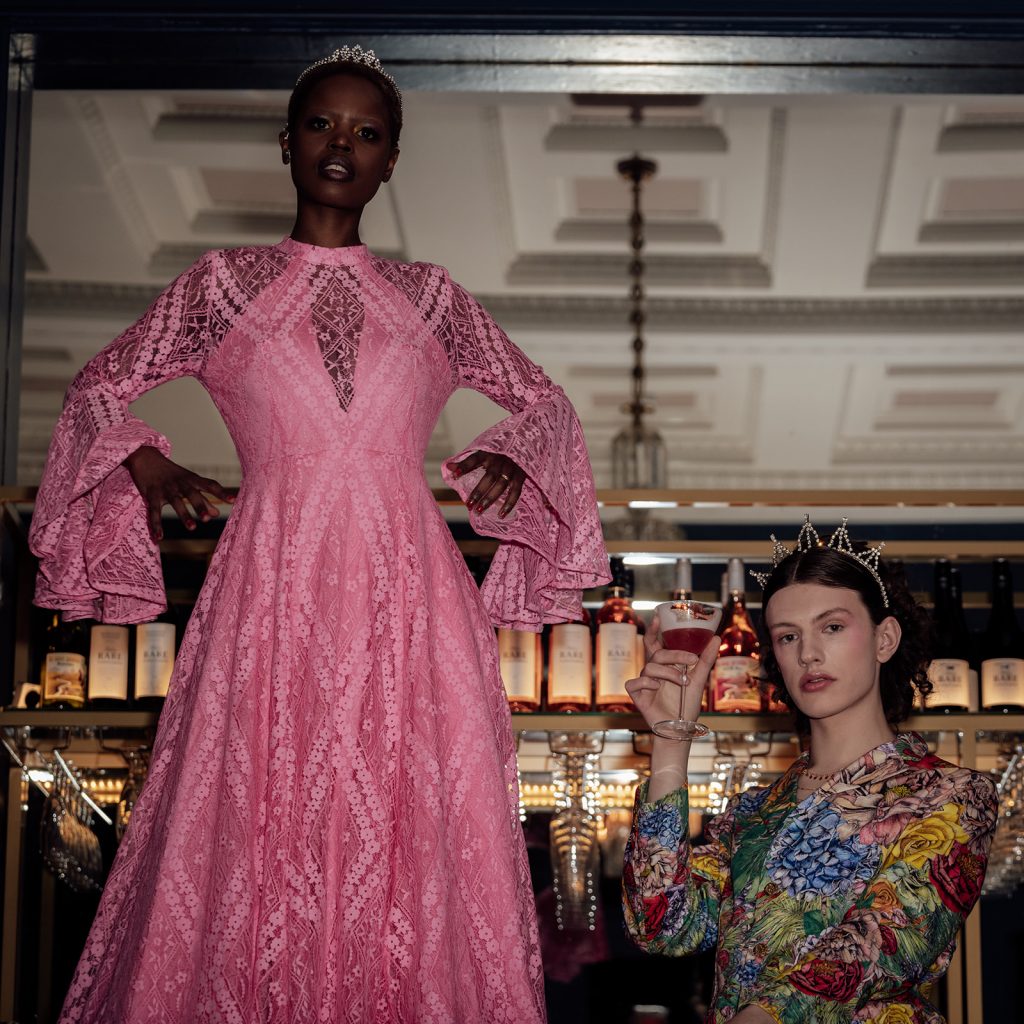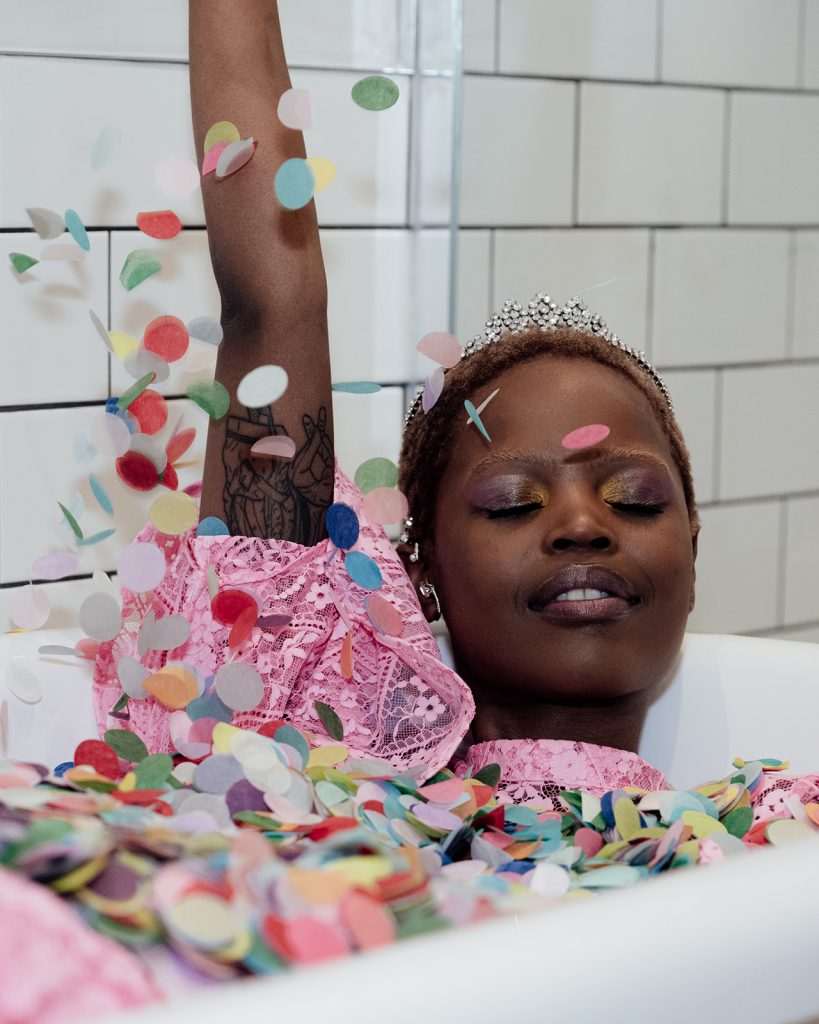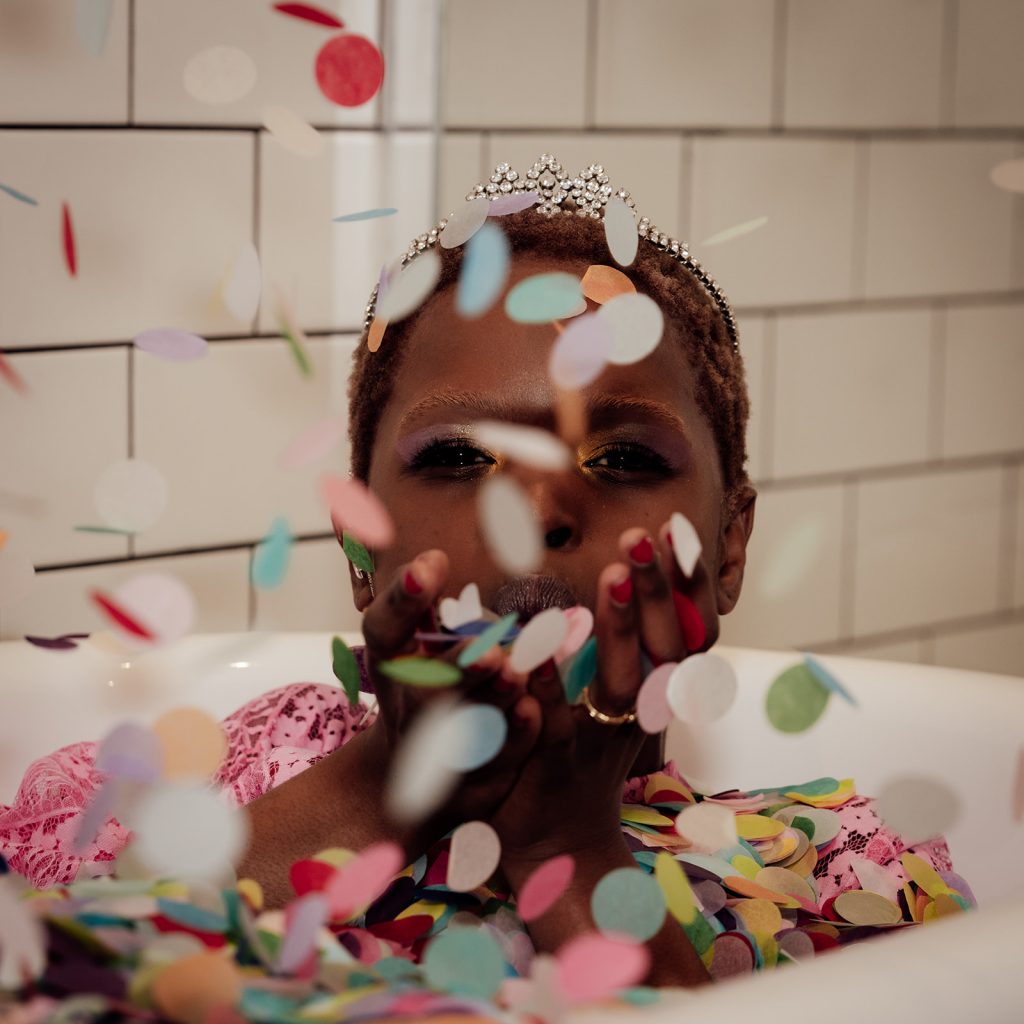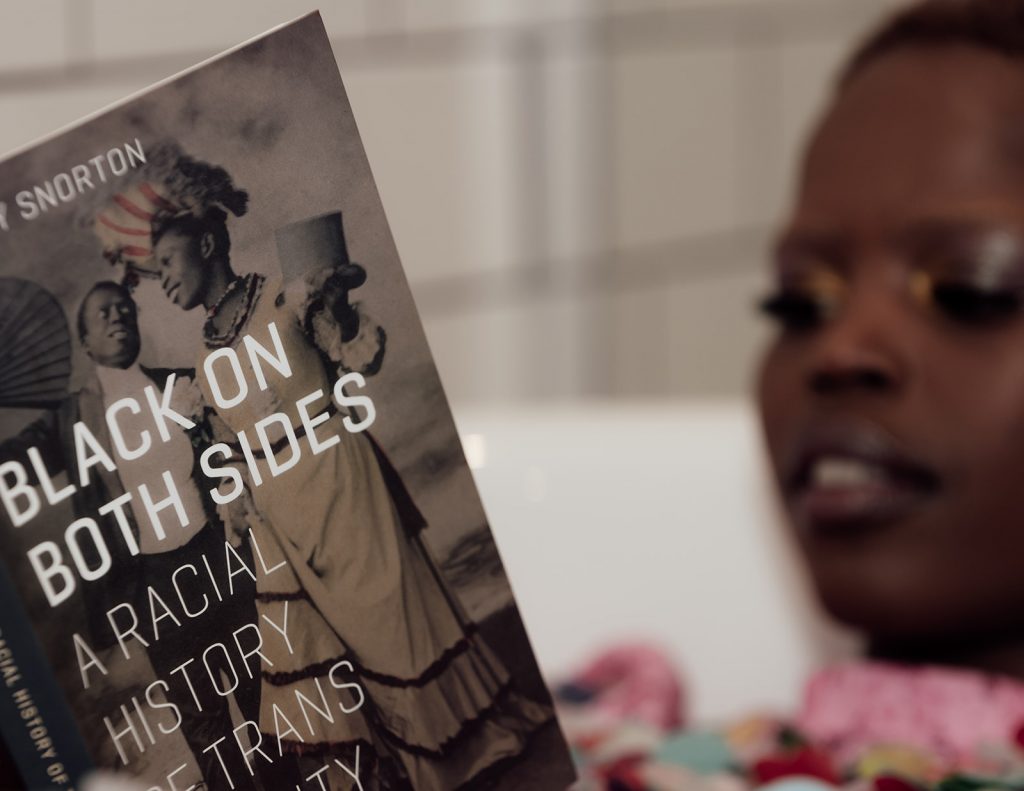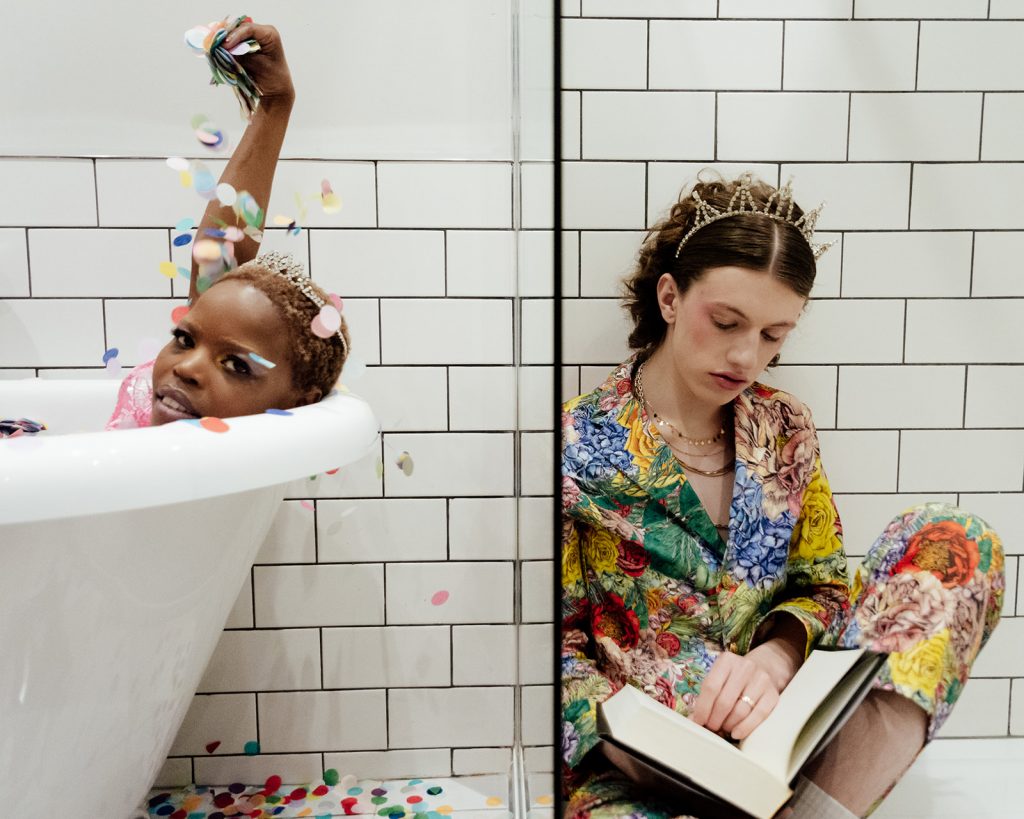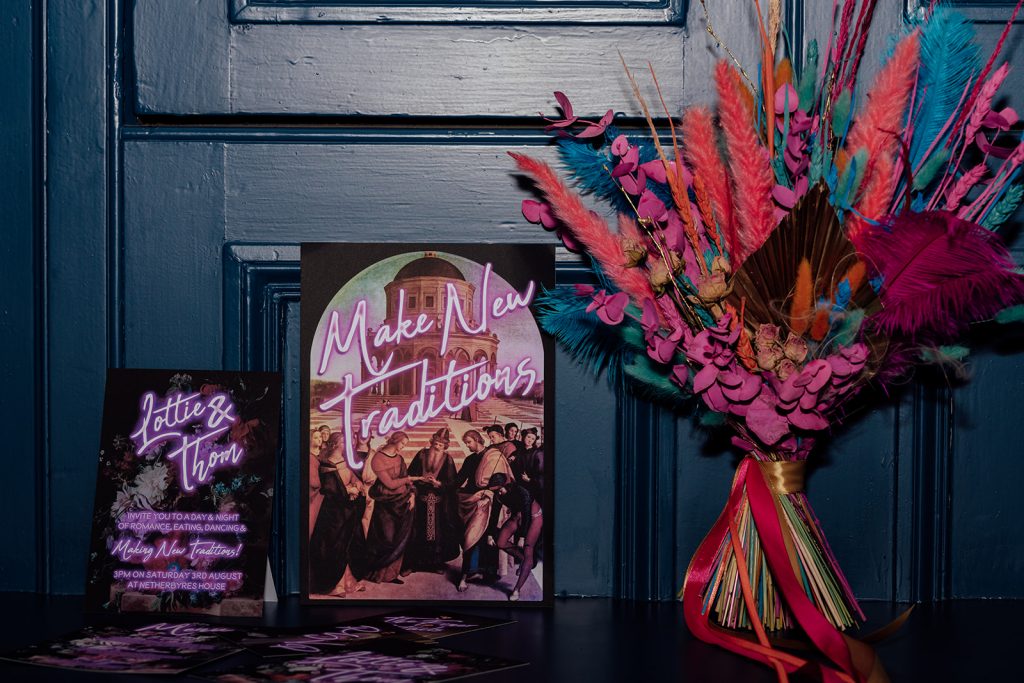 Full list of suppliers:
Venue @netherbyres_house
Photography @prettyflamingoweddings
Models @_Maungo @Dominic.Slaney
Dresses @Lucy_Cant_Dance
Suits @KellyDawnRiot
Headpieces & jewellery @TheLucky6Pence
Shoes @Terrydehavilland
Sneakers @walkthespectrum
Rings @MoltenWeddingRingCo
Cake @Ard_bakery
Hair @RainbowRoomCrowrd
Celebrant @TheScottishCelebrant
Flowers & Decor @Beewildblooms
Stationery @Satin_and_Tat
Confetti & Confetti Canons @Yourconfetti
2nd Photographer @Kimberly.Allan.Photography
Videographer @Rizzo_Films_Weddings @johnconway_weddings