We try to make planning a wedding as easy for our couples as possible, and at the same time reducing any unnecessary cost and waste.
We've got lots of bits and bobs we've collected over the years, and we let our couples use all of our items at no extra cost. Here's a few examples of the props and equipment you're welcome to use if you get married at Netherbyres…
Tables & chairs
We've got tables and chairs for up to 80 guests available for you to use. Our chairs are mid grey wood with antique gold cushions, and we had our trestle tables made with nice wooden tops, so they can be left bare rather than needing to use tablecloths.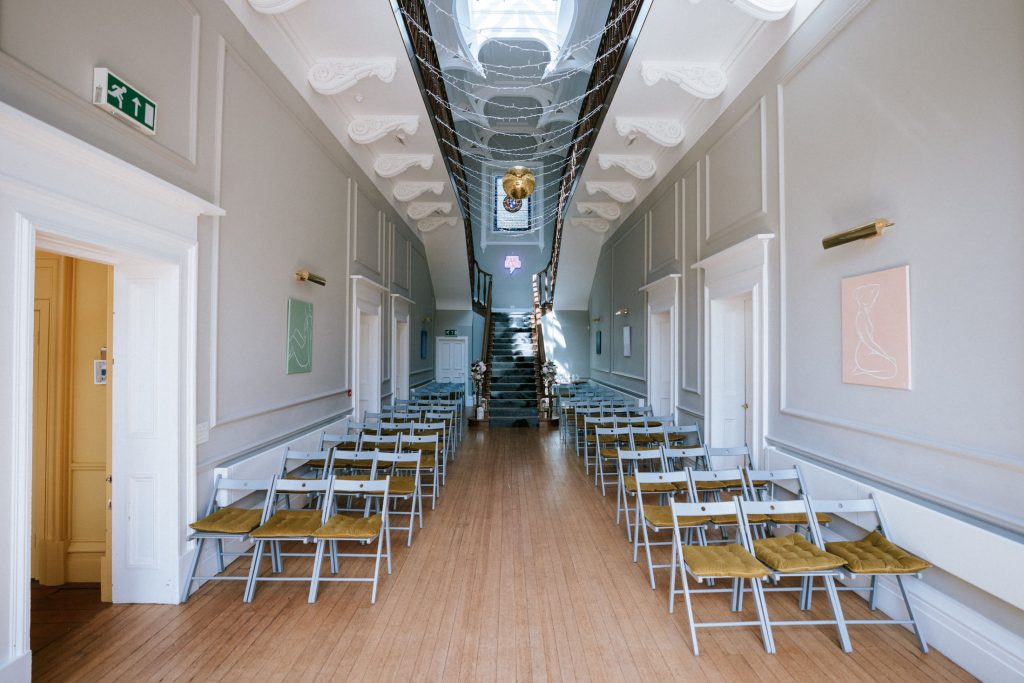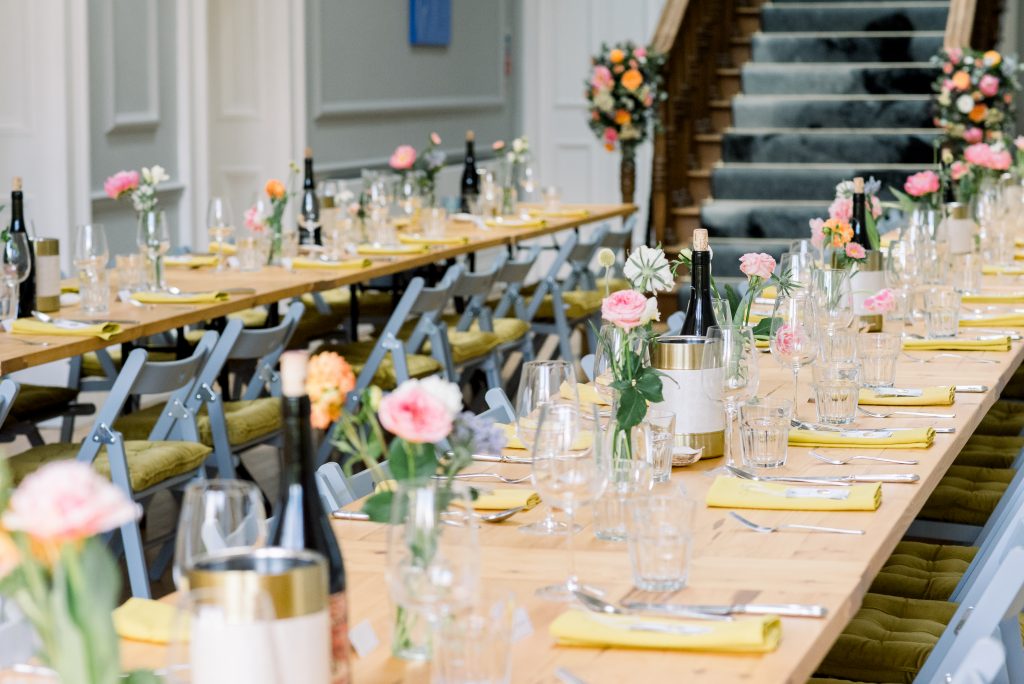 Hexagon
Our gold hexagon makes the perfect altar whether you choose to have your ceremony inside or out. We've seen our florists do some incredible things with it, there's a few examples in our fantastic florals blog.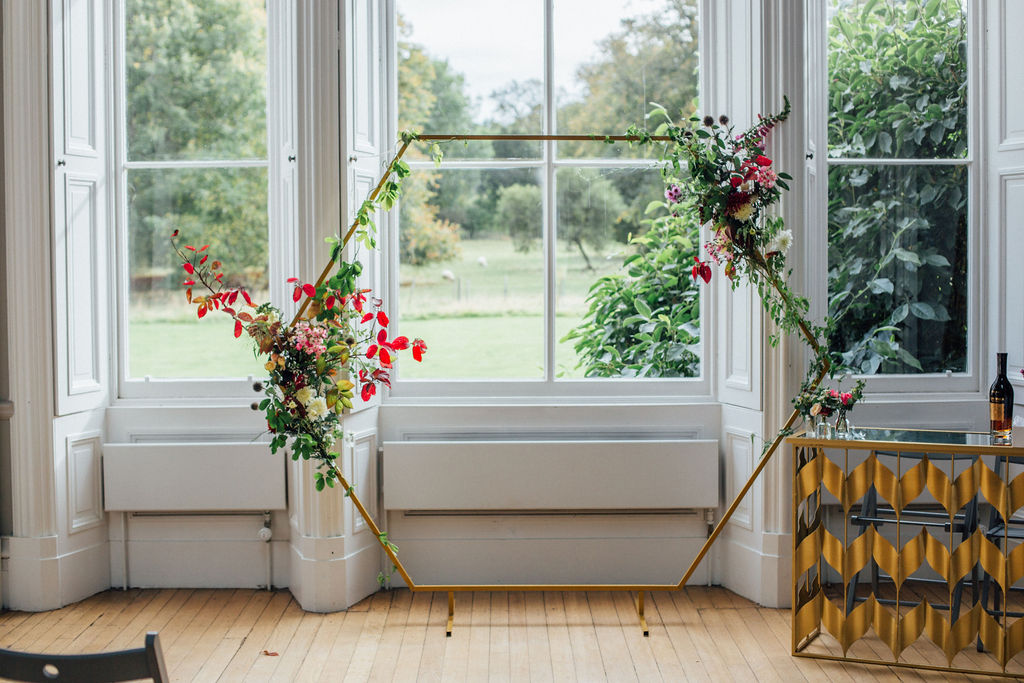 Ceremony & cake tables
We've got a choice of two tables you can use as your ceremony signing table and / or cake table – traditional wood or more contemporary gold. Take your pick!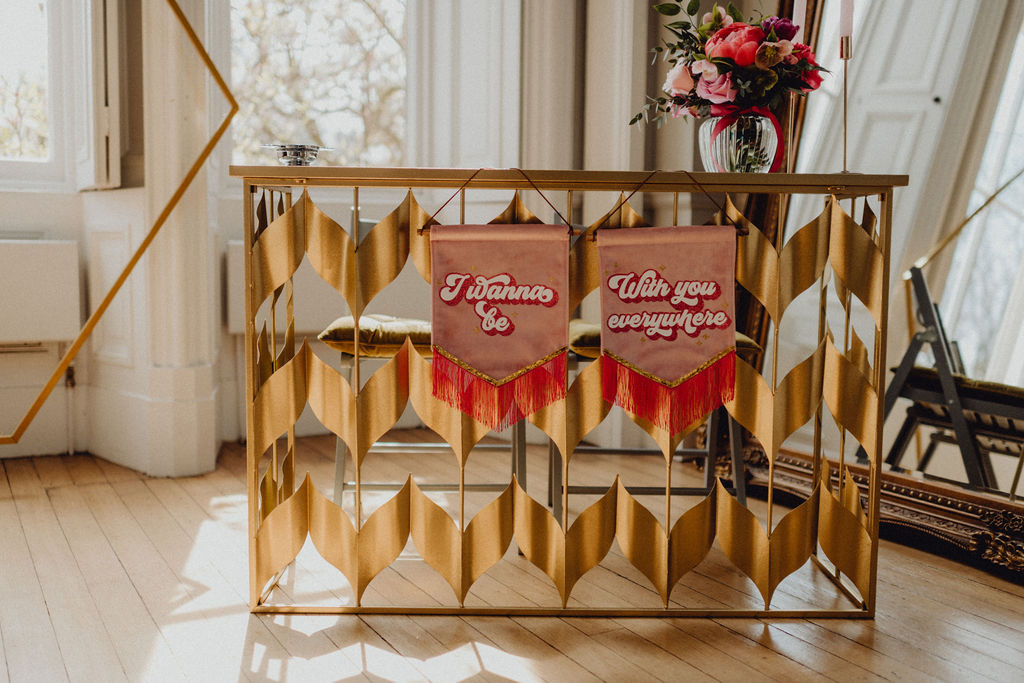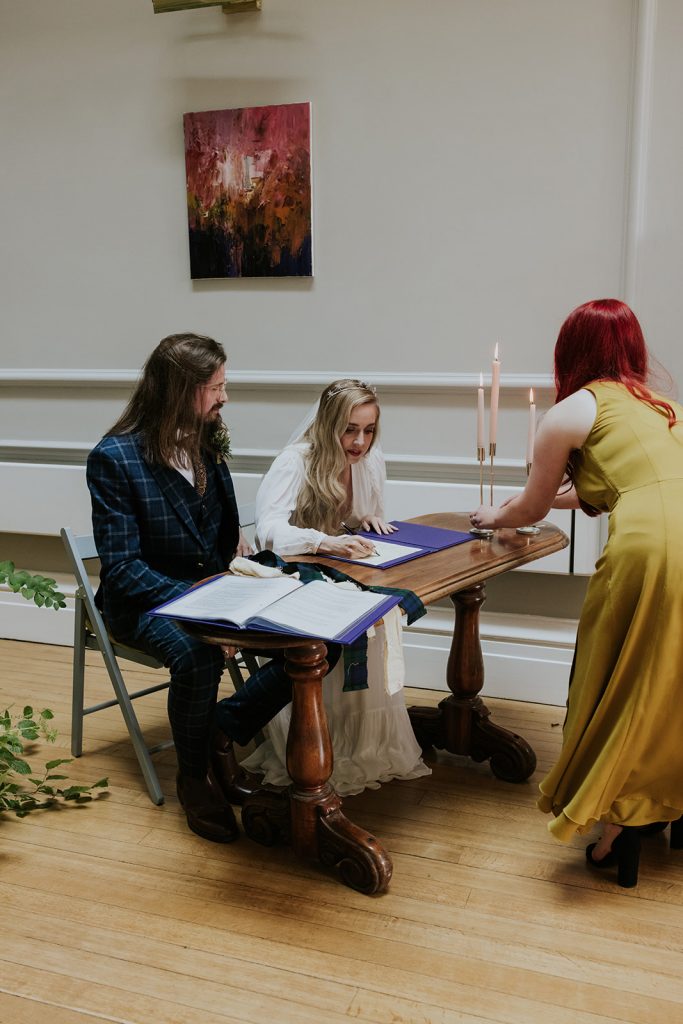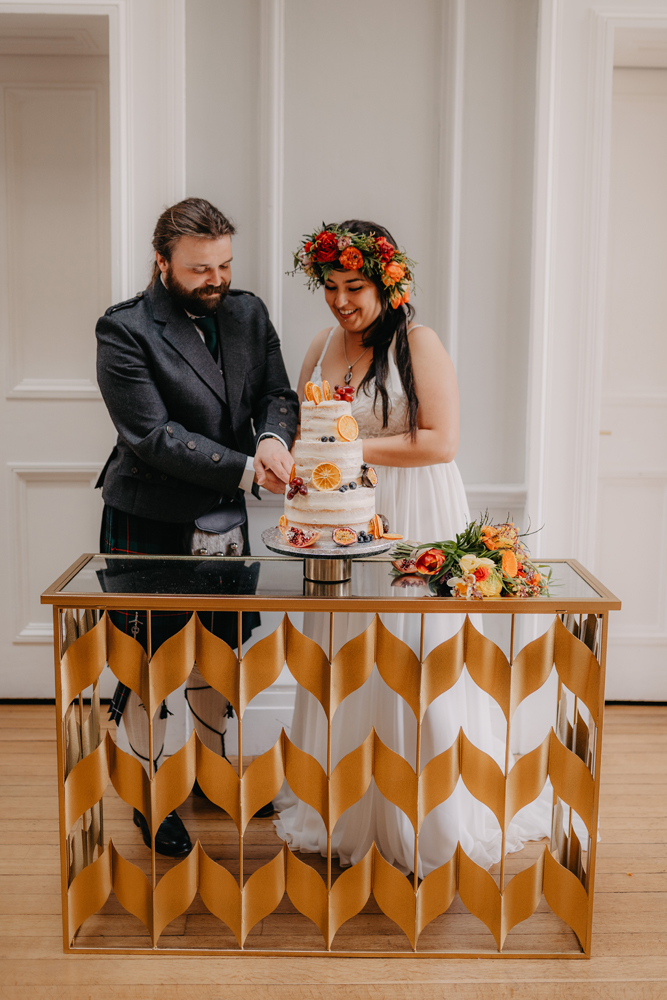 Candlesticks
We've got 20 antique brushed gold candlesticks you can use to decorate the tables, just bring along your choice of taper candles.
Glass vases
We have an assortment of around 30 small, medium and large glass vases which you can use down the aisle, on the tables for the meal, or just simply to pop your bouquet in while your hands are otherwise engaged.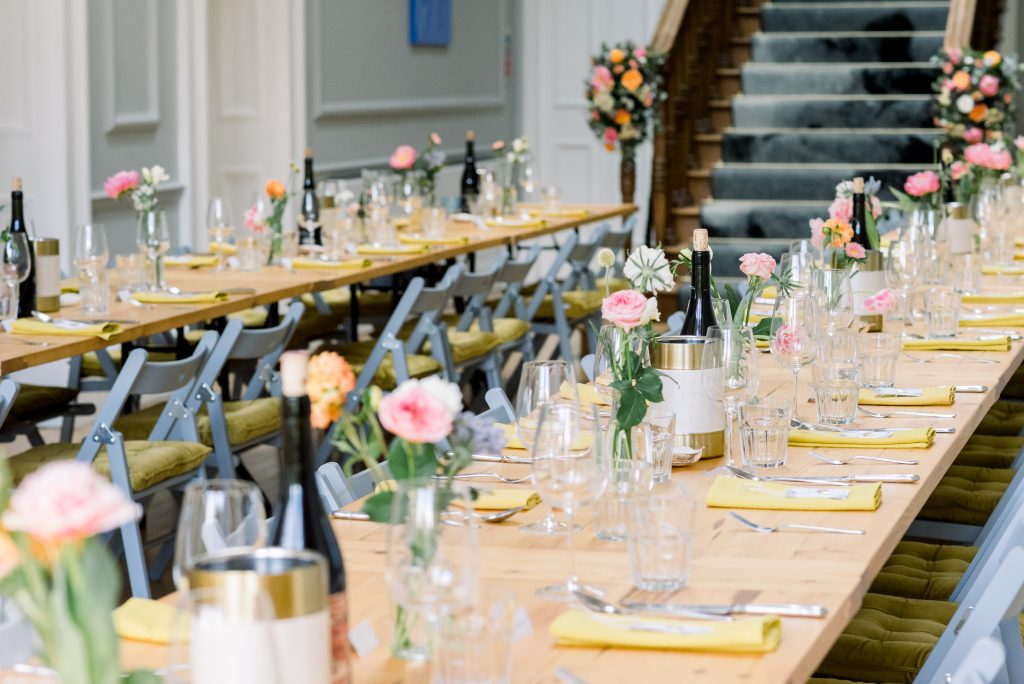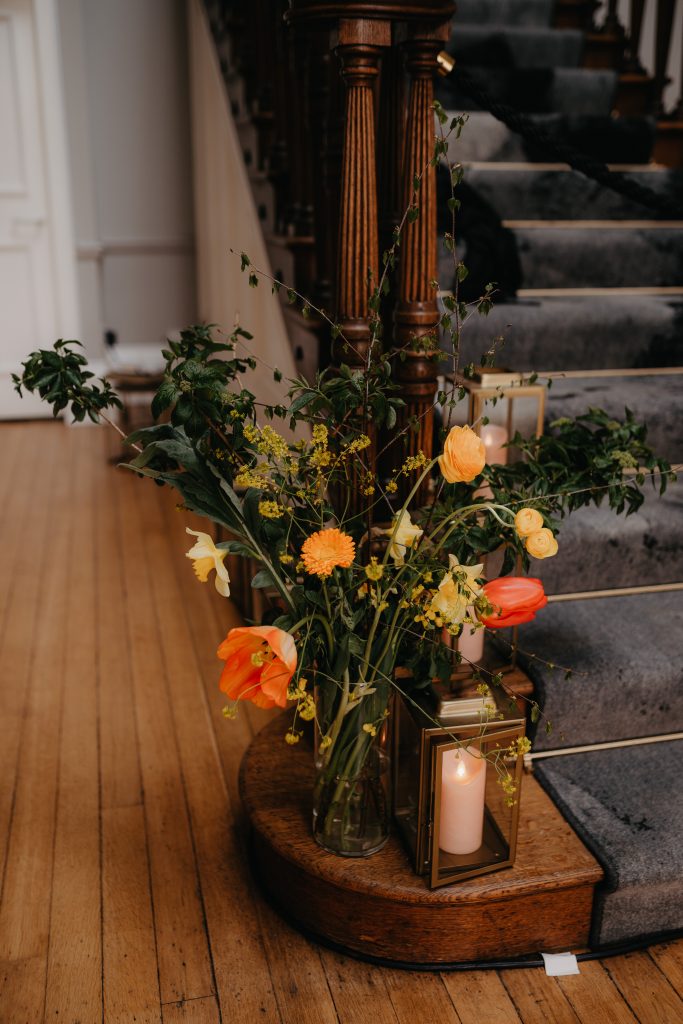 Easels
There's usually a need to display an order of service or tableplan, which is why we've got two easels you can use.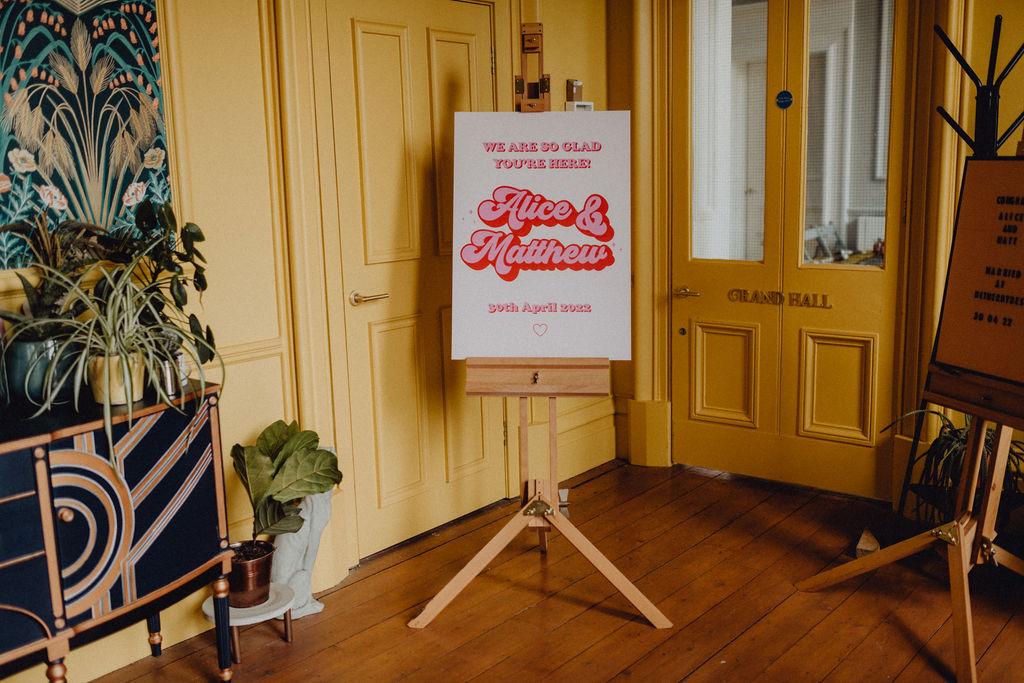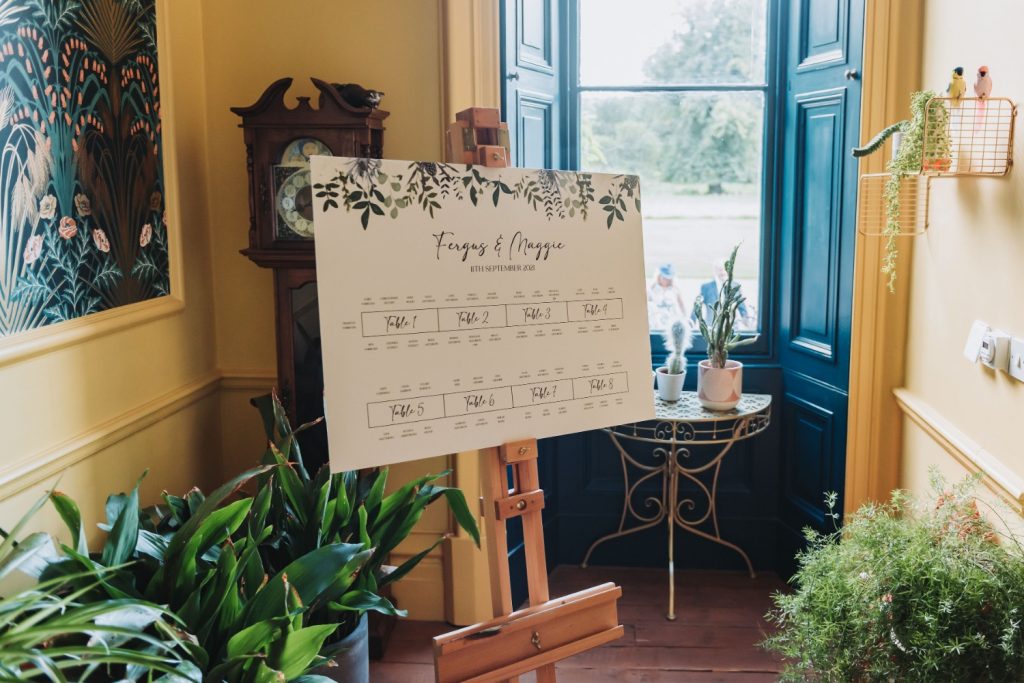 Napkins
We've got a choice of blush pink, bright yellow or teal. Or go wild and have a mix!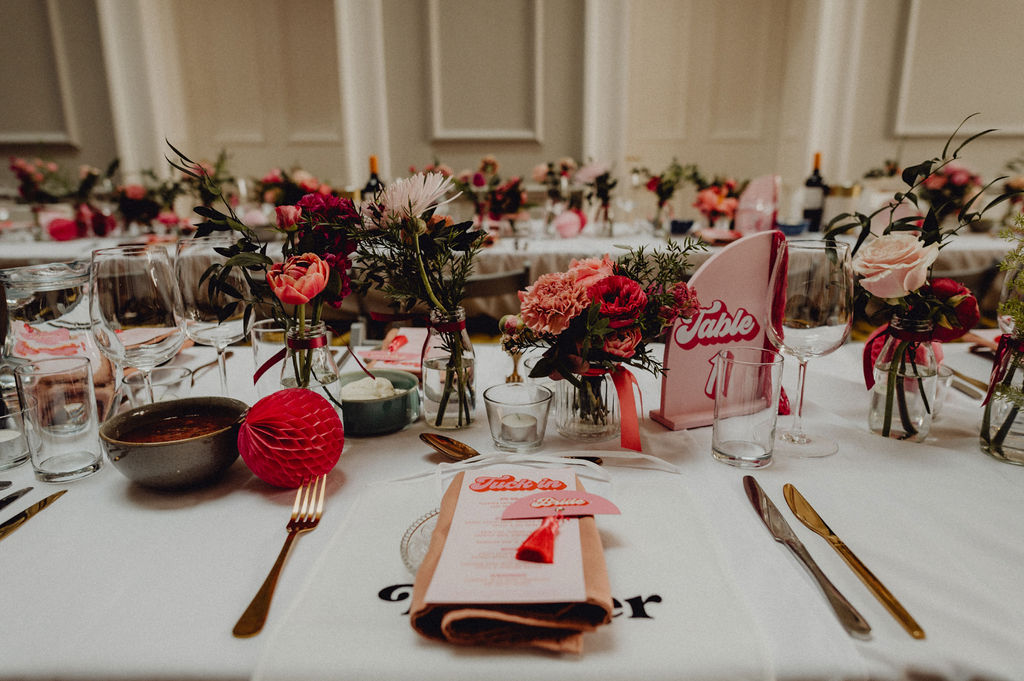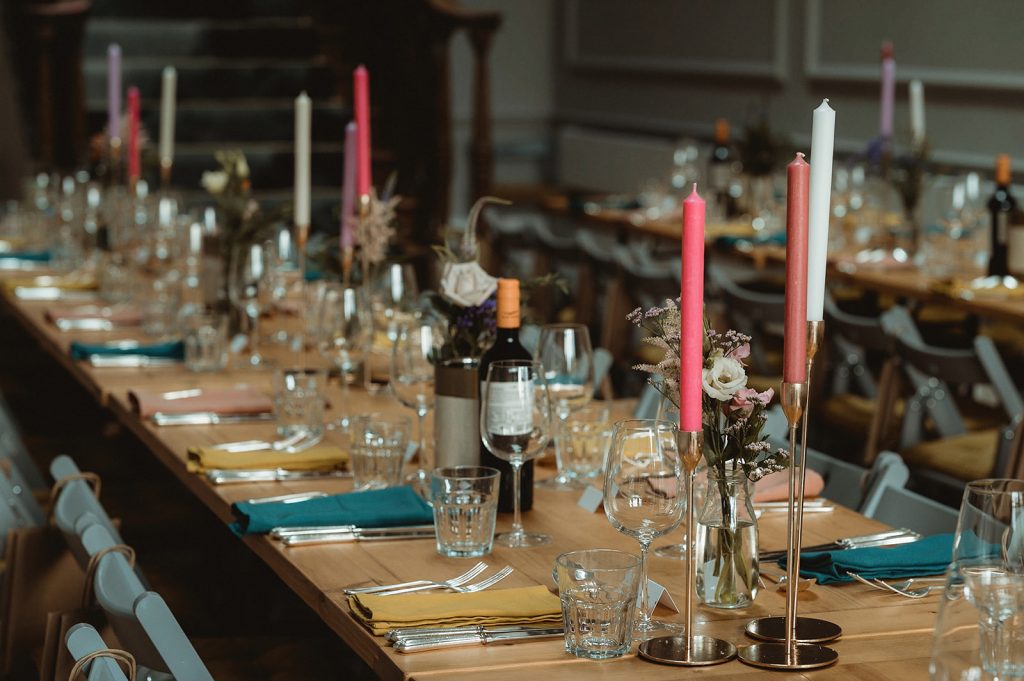 Glitter wall
One of our couples made this incredible pink glitter wall themselves to fit perfectly into our alcove at the back of the Grand Hall, so we obviously had to take it off their hands afterwards. It provides the perfect backdrop for a photo or videobooth. Speaking of which…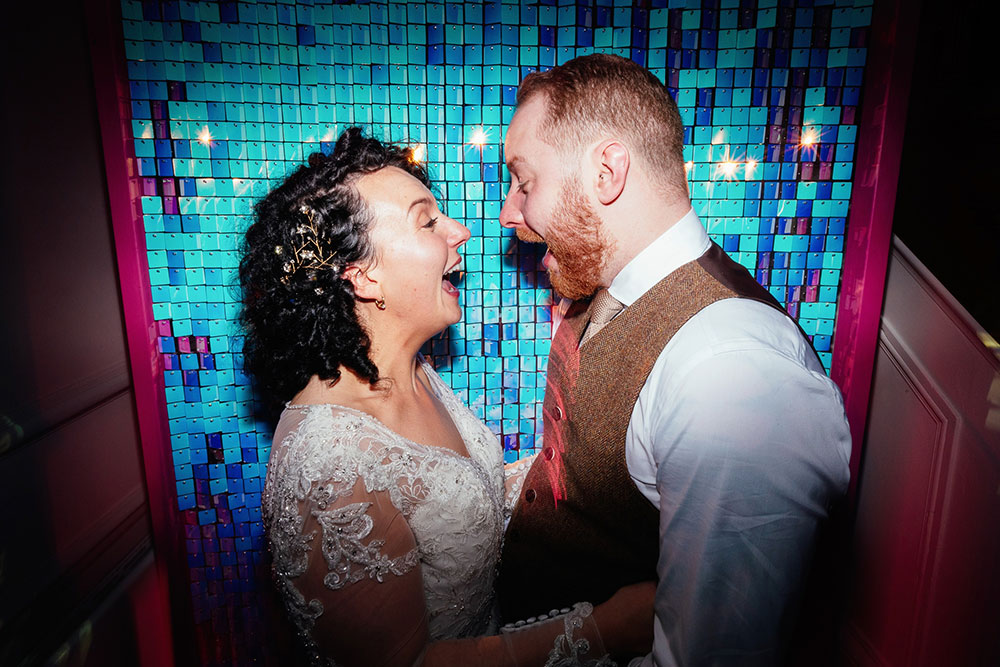 Video recording stand
Thinking of jumping on the 'first drink/last drink' trend? We've got just the thing to help you do it, with this light up video recording stand. Simply plug in a phone and you can embarrass your friends (or possibly yourselves) forever more.
Music equipment and lighting
Got a playlist sorted but need a way to play it? We've got you covered with a bluetooth speaker for the ceremony, and speakers outside at Bojangles Bar for your drinks reception.
If you decide a band or DJ isn't your thing and you simply want to plug in a playlist for your evening entertainment, we've got a huge set of speakers so you can do just that.
We've also got not one but two kinds of party lighting, including these funky pink neon tube lights.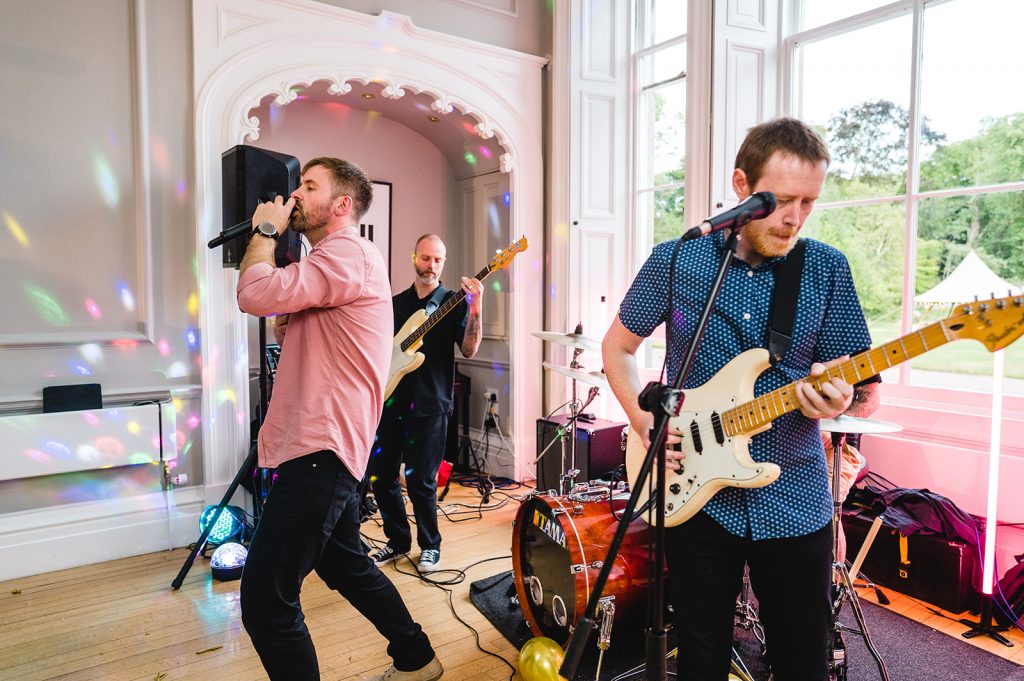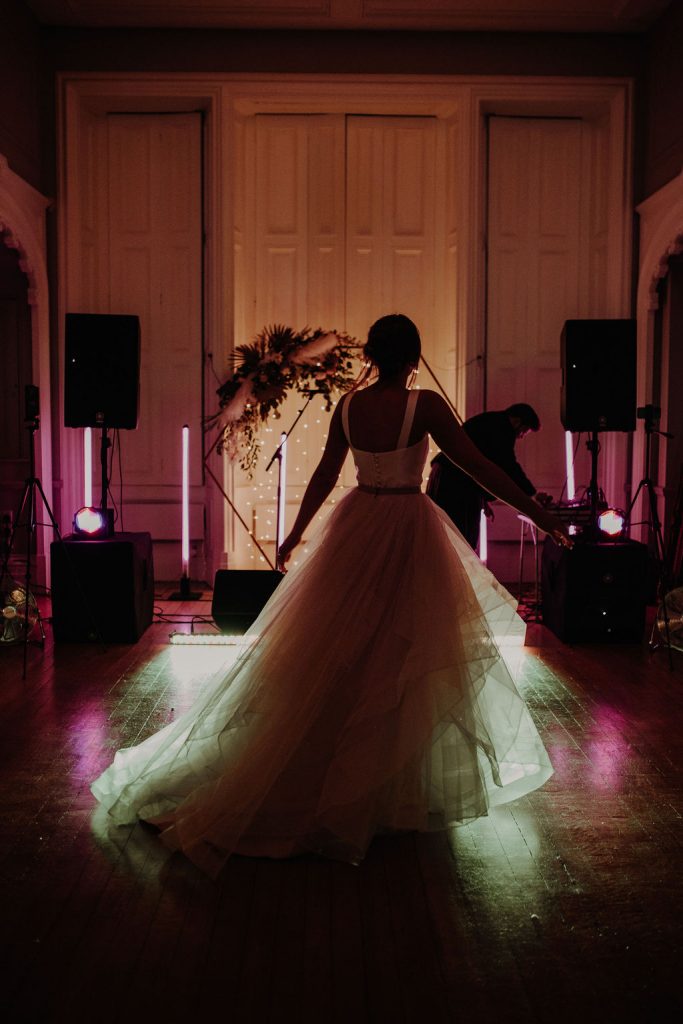 Garden games
No need to splash out of a set of games you might not use again. We've got an assortment of garden games including croquet, giant Jenga, Limbo, and our personal favourite Mölkky.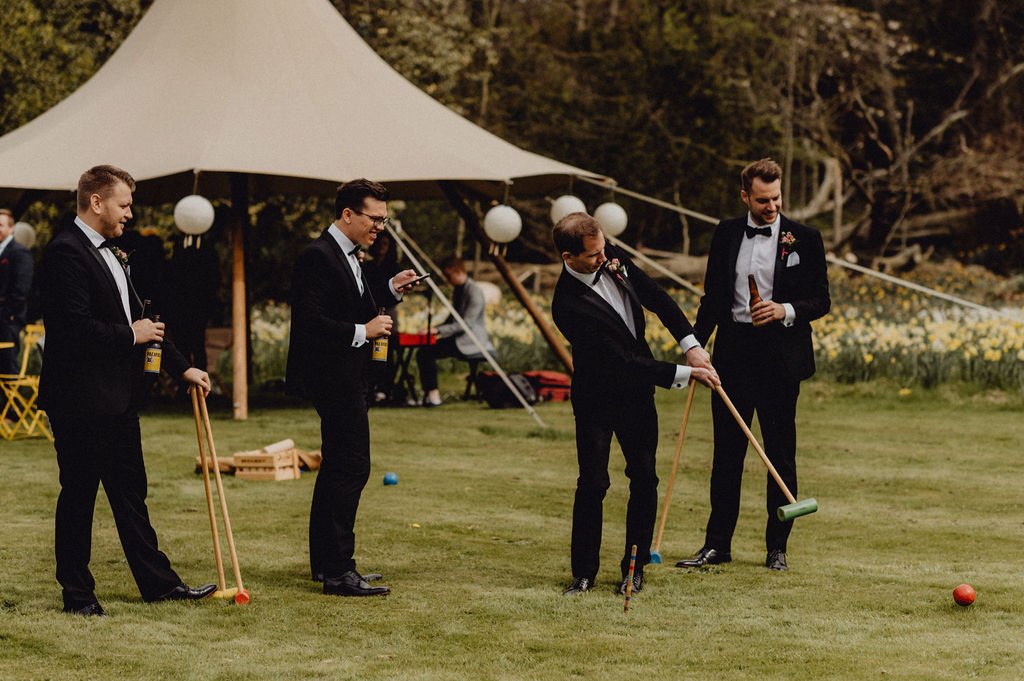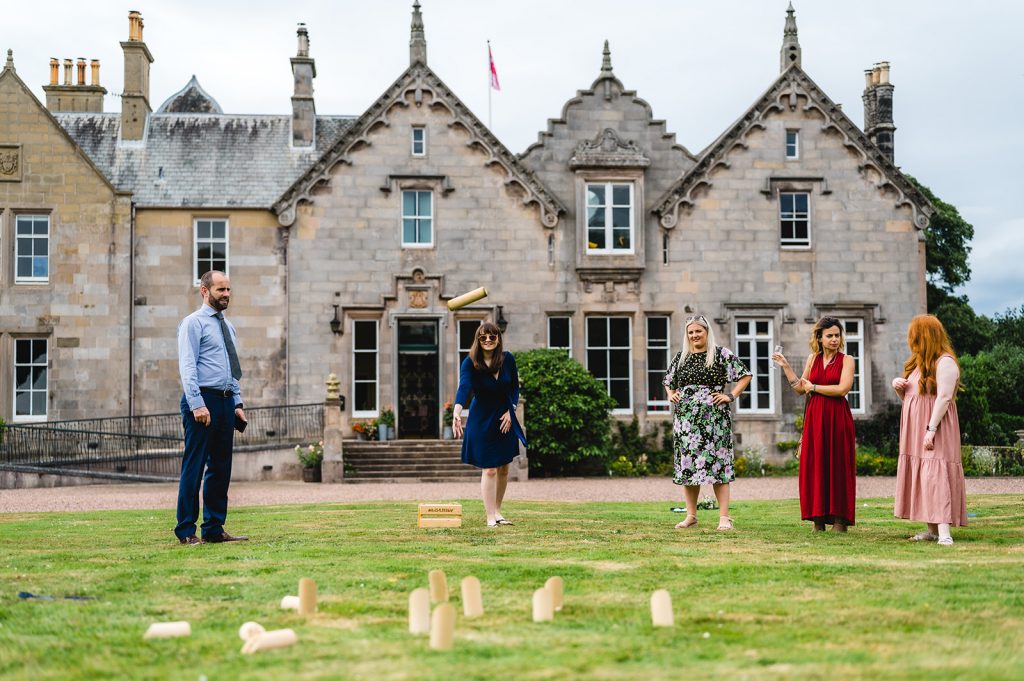 Firepits
And for when the evening starts to cool off, we've got firepits to give that extra bit of warmth to guests having a breather from the dancing. Logs, kindling and Mike's fire-making skills all included at no extra cost.