Clair & Maria's wedding day was a dream from start to finish… such a chilled-out, fun couple with the best friends & family, and even a best dog!
The main reason we let our couples pick their own suppliers rather than having a pre-approved list they have to choose from, is that it's their day, not ours, and so they should get to pick whoever they feel goes best with the vibe of their wedding. But the other brilliant thing about it is that it means we get to meet suppliers we've not worked with before. And that's one of the things we loved so much about this wedding. We hadn't met most of their suppliers before, but they were all so brilliant we immediately added them to our list of recommendations.
The day was so lovely and chilled, with Clair and Maria getting ready together before heading off for separate 'first looks' with their Dad's, before they walked them down the Grand Hall stairs to their beautiful humanist ceremony conducted by Joan Henderson.
The weather looked like it wasn't going to play ball but just as the ceremony finished the sun came out, so guests could enjoy their drinks in the sunshine while Maria & Clair popped to the Walled Garden for some couples photos.
During the delish meal (thank you The Culinarians), guests were treated to the incredible sounds of Charlotte Sager Harpist playing everything from classical tunes to 90s dance anthems (our request, obviously).
And by night, Johnny Ross Music DJ and Sax got the guests raving on the dancefloor.
The gallery of photos from Lewis MacMichael is below, along with the full list of brilliant suppliers.
Clair & Maria said:
"From start to finish Sarah and Mike made sure our wedding weekend was perfect! They have the most amazing venue and chilled out personalities nothing was stressful!! We had an amazing time and wish we could do it all again. Every one of our guests have all commented how amazing Sarah and Mike were and how incredible the venue was. We cannot thank them both enough!"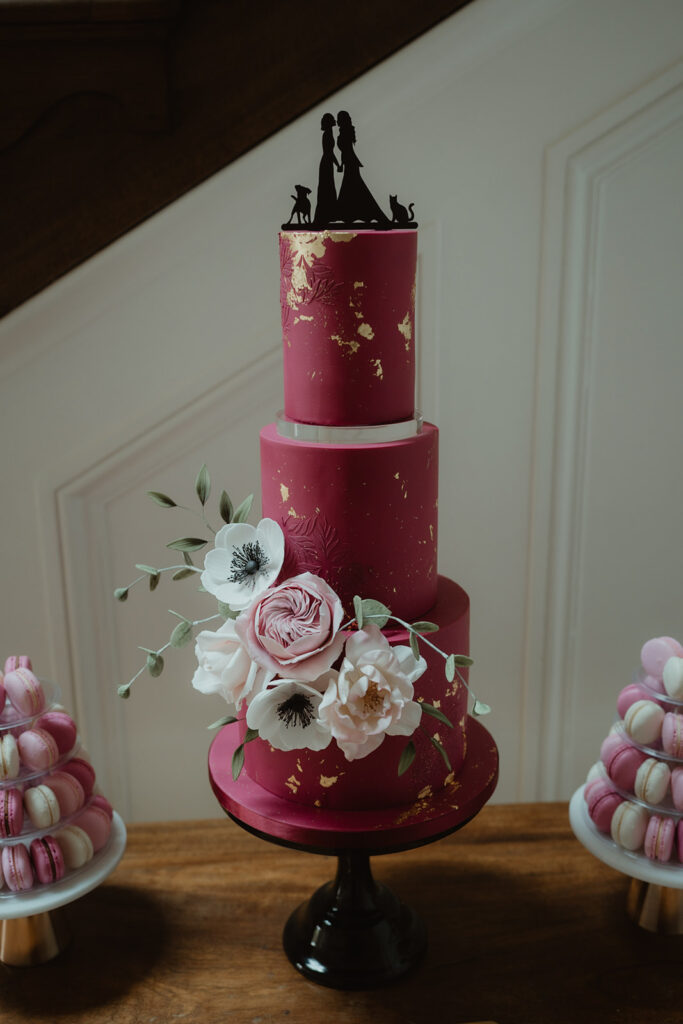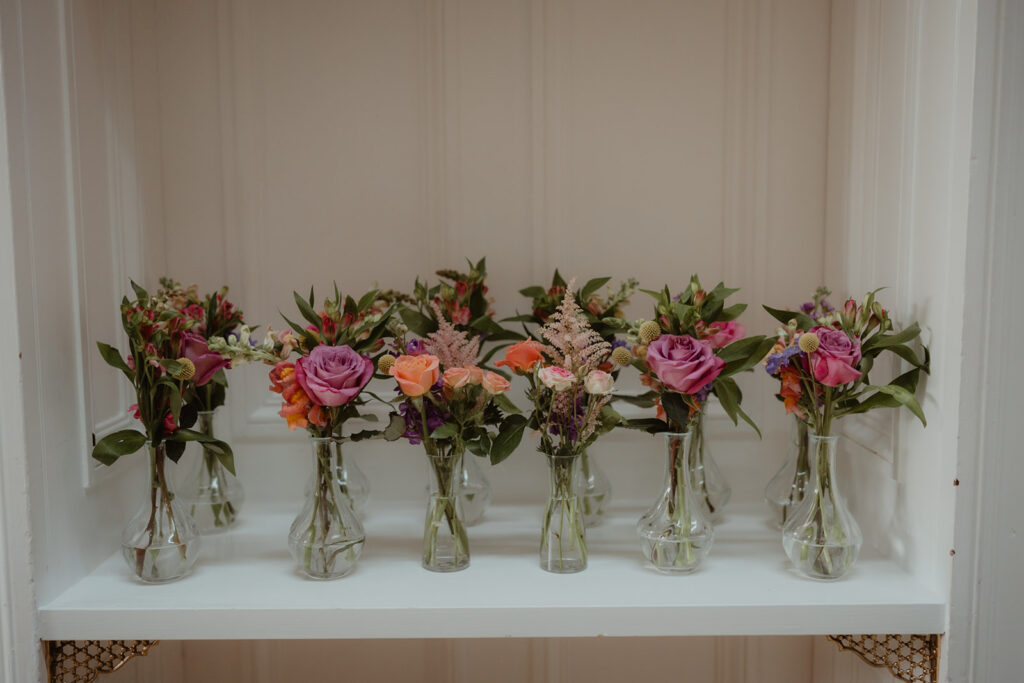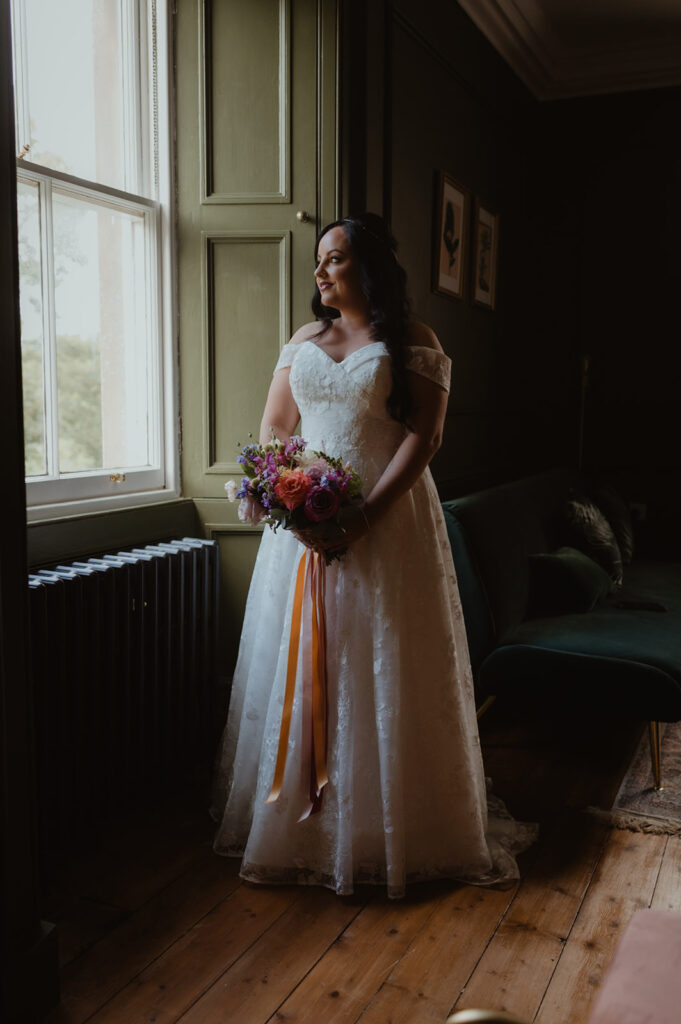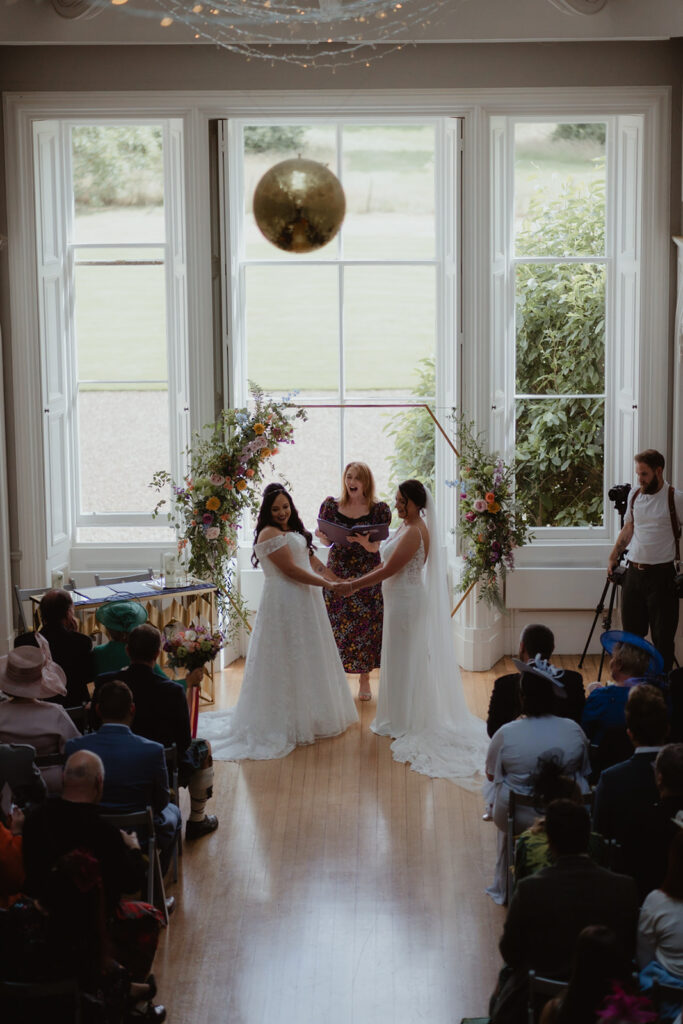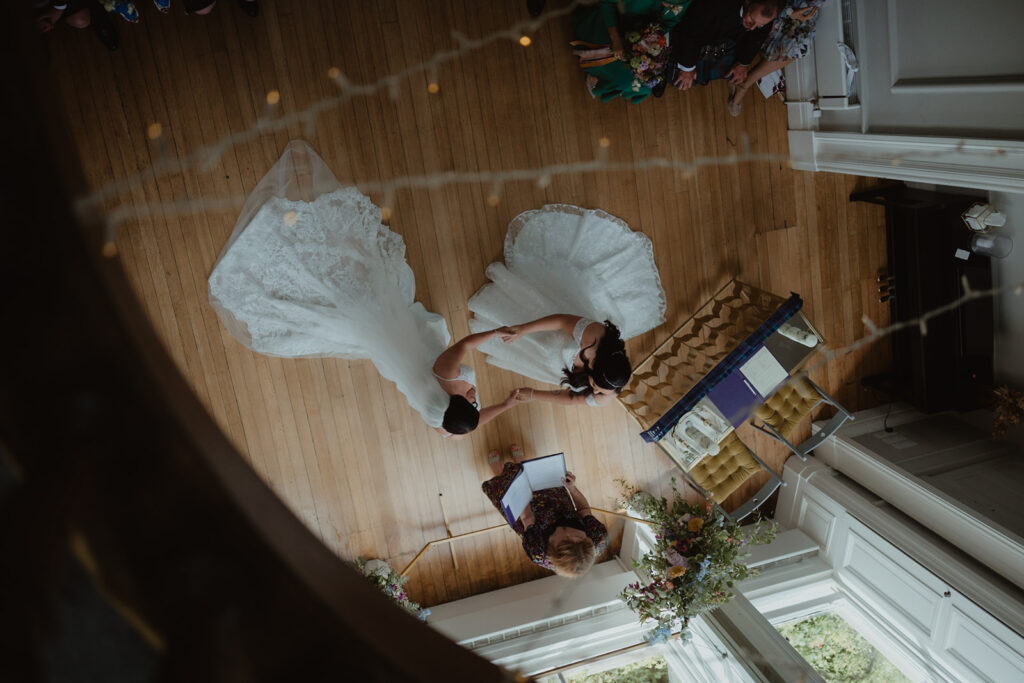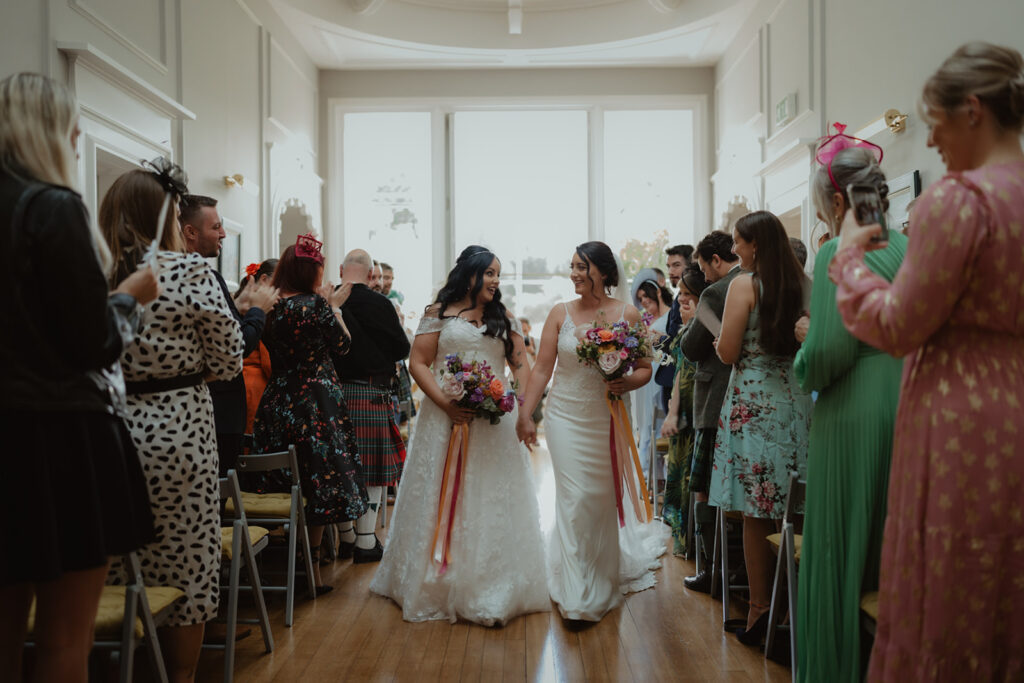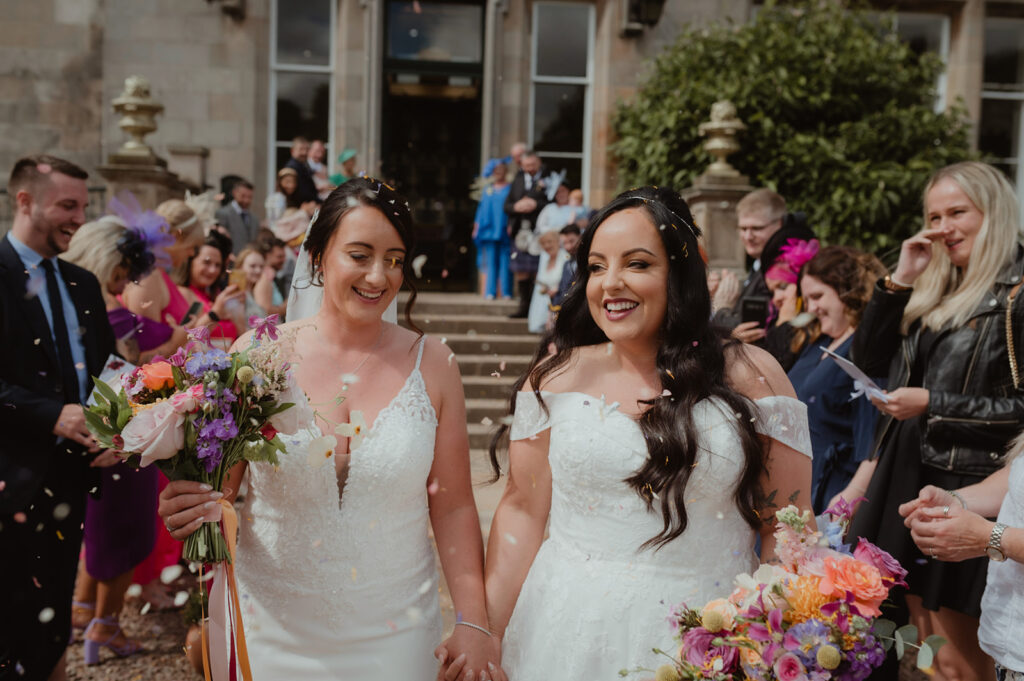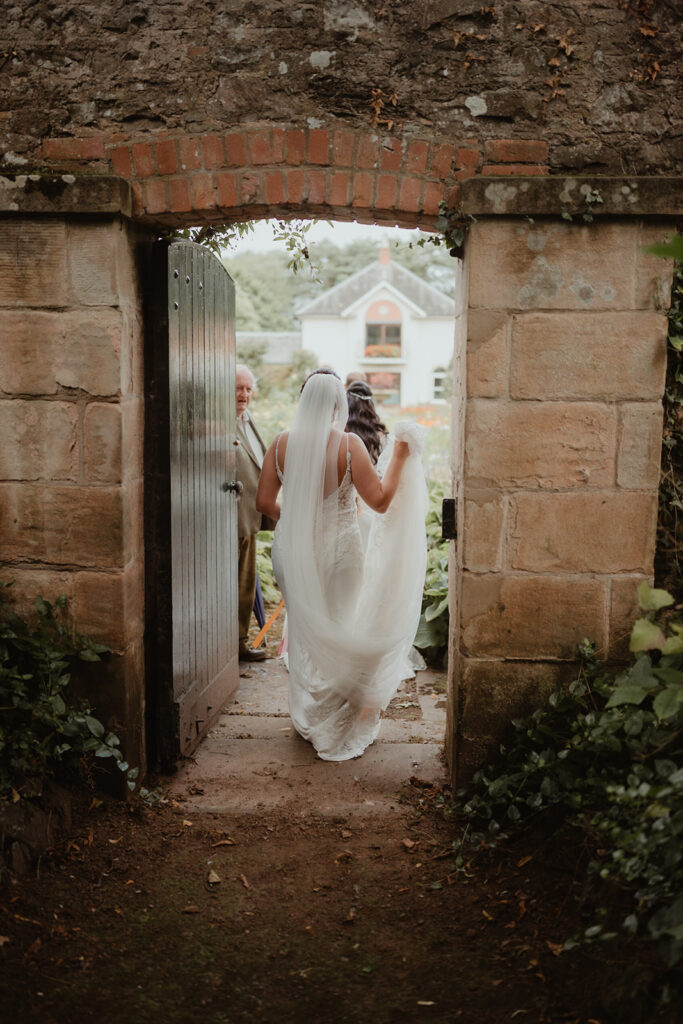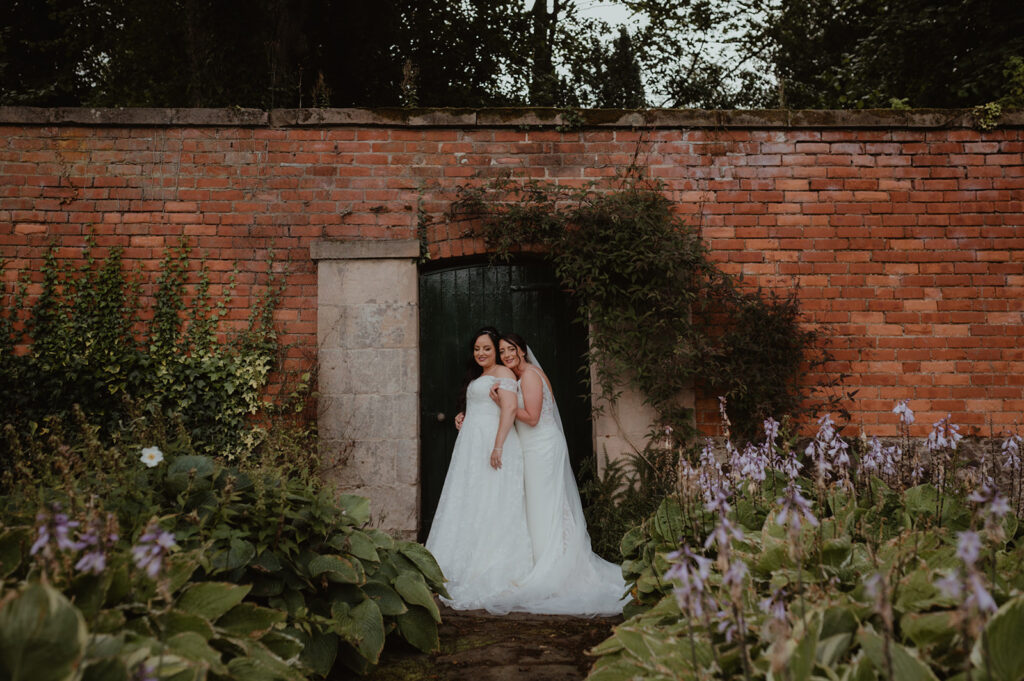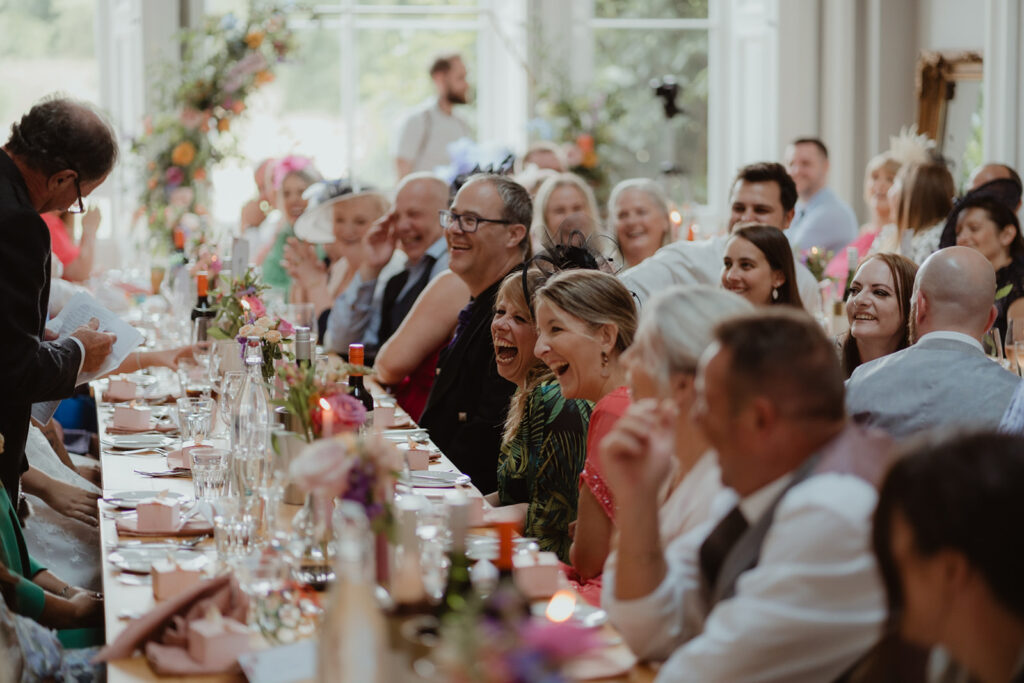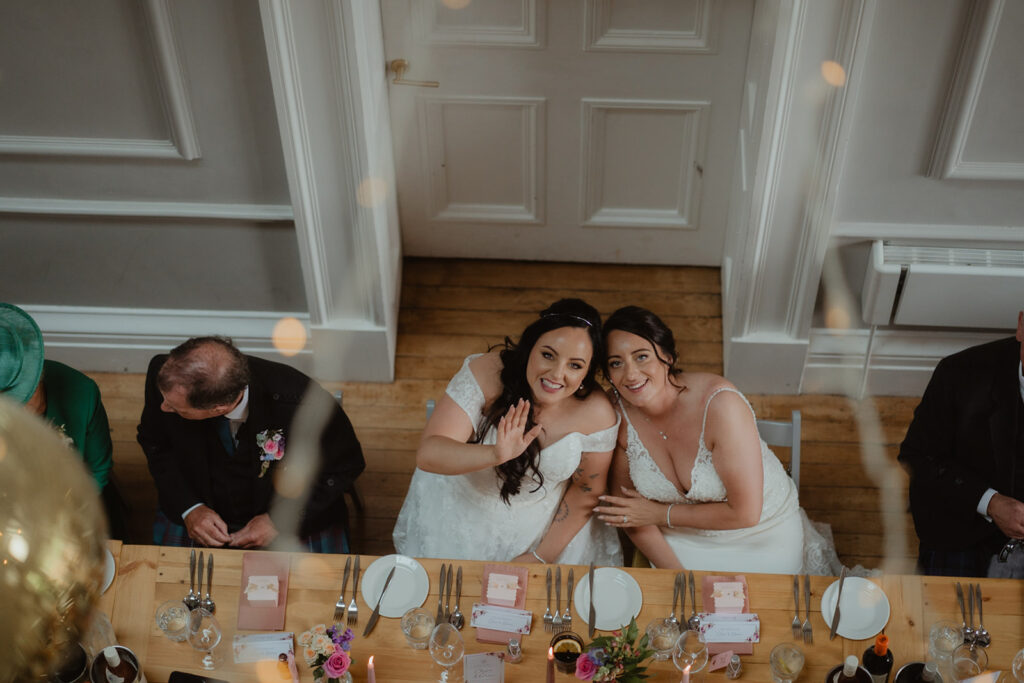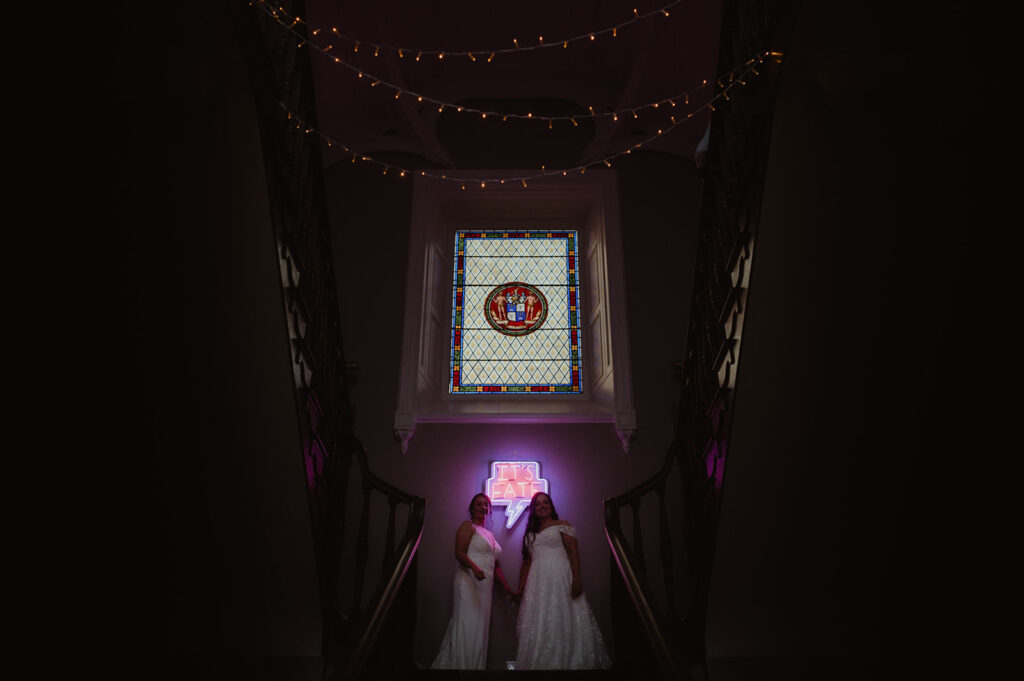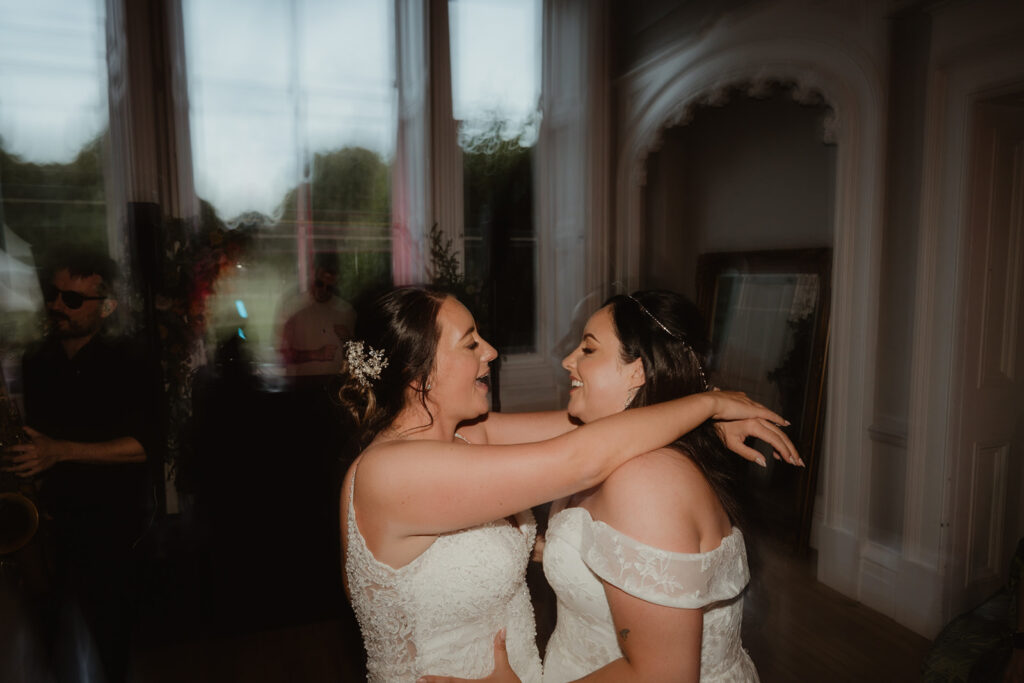 Suppliers
Caterer – The Culinarians
Photographers – Lewis MacMichael, Ezra Studios
Videographer – Stag & Doe Weddings
Florist – Natalie Dalziel Flowers
MUA & Hair – Honey & Violet Weddings
Entertainment – Charlotte Sager Harpist, Johnny Ross Music DJ and Sax
Cake – Cherry Blossom Designer Cakes
Humanist – Joan Henderson