Not sure where to start when it comes choosing the ceremony for your big day?
Scottish law allows couples to marry anywhere, even outdoors, as long as the ceremony is conducted by a religious official, registrar or a non-religious celebrant.
So here's a guide to the different options available for your nuptials at Netherbyres.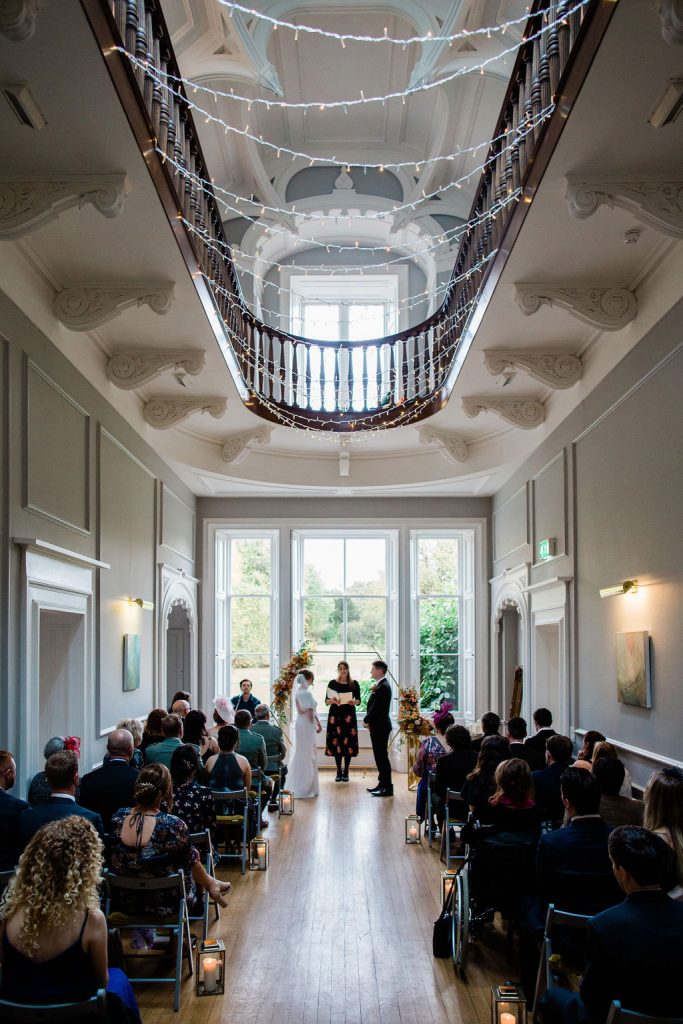 Humanist
So I know we're not meant to be biased but we LOVE Humanist ceremonies, and we're not alone with nearly 50% of couples marrying in Scotland now opting for a Humanist ceremony. We had a Humanist wedding (more on that on our blog) and it allowed us to design a ceremony which was relaxed, fun and personal to us.
There's only a handful of things you have to say such as "I, Sarah, accept you, Mike, in marriage". Other than that, you can say whatever you like. There's loads of examples and guides online, and once you pick your Celebrant they will likely share some of their own examples with you.
And another fact that might swing it for you – guests can have alcohol before and during the ceremony (this is often frowned upon in other types of ceremony).
Unlike in England and Wales, Humanist weddings are legal in Scotland so you don't even have to pencil in a trip to the registry office! And because we always get asked this, yes you would be legally married everywhere, not just in Scotland.
Get in touch if you'd like some Celebrant recommendations!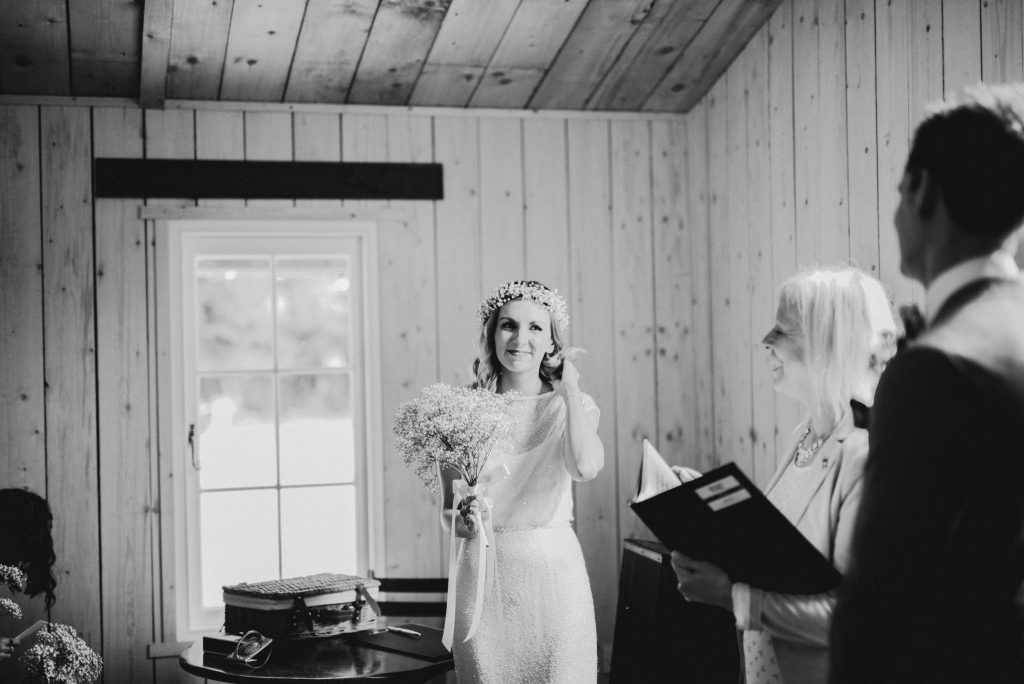 Interfaith, Pagan or Agnostic
Humanism is its own belief system and comes with its own constraints, as no spiritual content is usually allowed. 
If you wish to incorporate some spiritual elements into your ceremony you may want to consider an interfaith, pagan, or agnostic ceremony.
An Agnostic ceremony seeks to reflect the beliefs of the people for whom the ceremony is taking place, but is also open and welcoming to the wide range of individual beliefs and values of all those present.
Visit Agnostic Scotland for more information on Agnostic weddings.
Civil
Another popular option for couples who don't want a religious ceremony is a Civil Ceremony. They are conducted by a registrar and can take place anywhere other than religious premises.
Civil Ceremonies tend to follow more of a standardised script, so can be a good option if you're not keen on writing your own.
Our local Registrar is Carol Hamilton from the Scottish Borders Council. Carol performed my sister's wedding at Netherbyres and was wonderful, very friendly and relaxed – we'd definitely recommend her!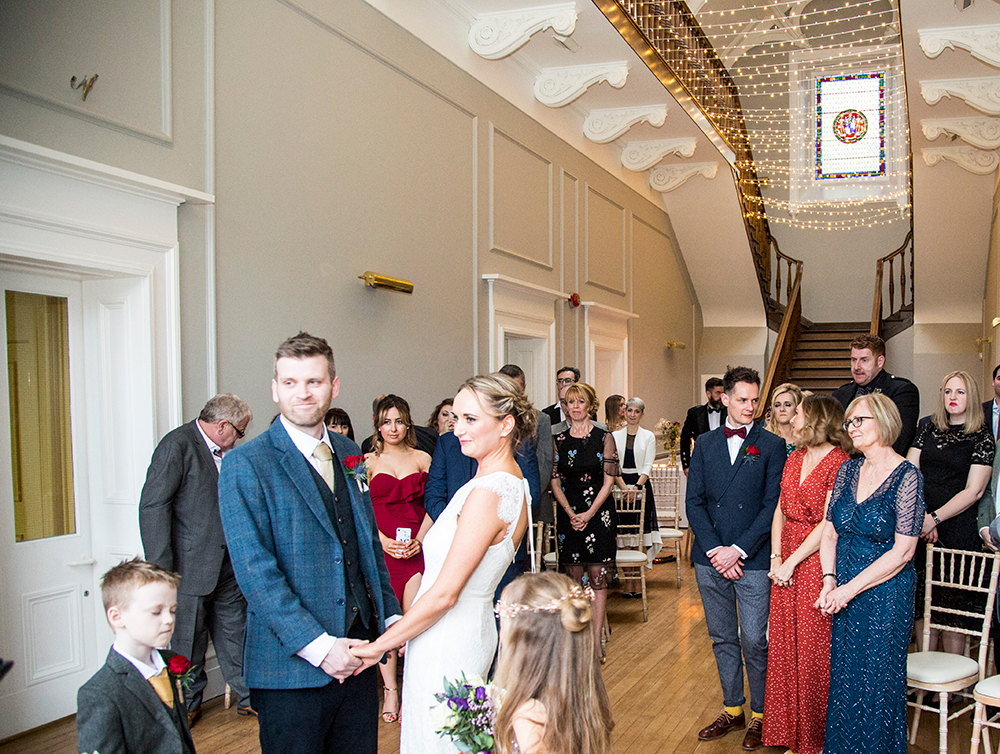 Religious
There are several churches in Eyemouth, just a few minutes walk from the house. You can have your ceremony at Eyemouth Parish Church for a small fee, and generally you don't need to be a member of the particular church to get married there.
Church of Scotland services can also be held anywhere your minister approves of, so if you prefer the minister to come to the house, that's an option too.
Outdoor
Unlike in other parts of the UK, you can also have a legal outdoor wedding in Scotland – as long as a Minister or Celebrant is present, you can choose the spot.
So whether it's on the lawn in front of the house, or in a bit of woodland on the estate, it's totally up to you (and maybe the weather!)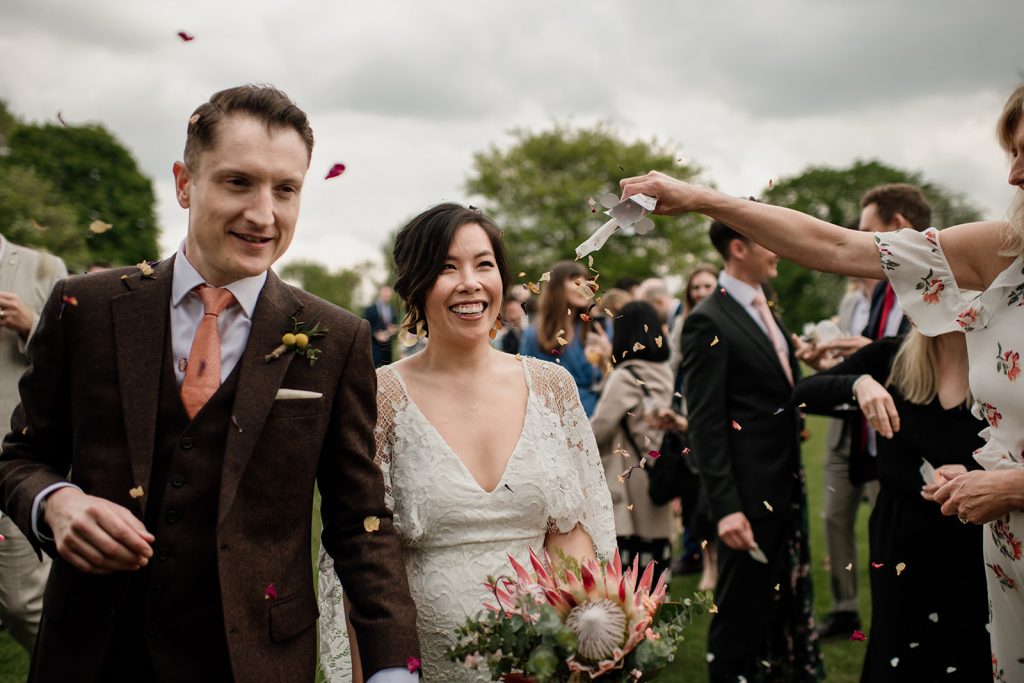 You can find out about the various documents you need for each type of wedding over on mygov.scot.