Most couples generally like to have at least a year to plan their wedding. So when Claudia and Andrew first came to see us in January this year and said they were interested in snapping up our last Spring '23 weekend, we were a little surprised, but totally up for it if they were. And they proved you can indeed plan a wedding in 100(ish) days.
We always say weddings should be fun and stress-free, but we get that it's quite likely the first time you've planned a wedding, and the process can be a little daunting. So we try to take the stress away and make the planning process as simple as possible for our couples.
Here's some of the wedding planning tools and guidance that we offer all our couples in order to help plan their wedding.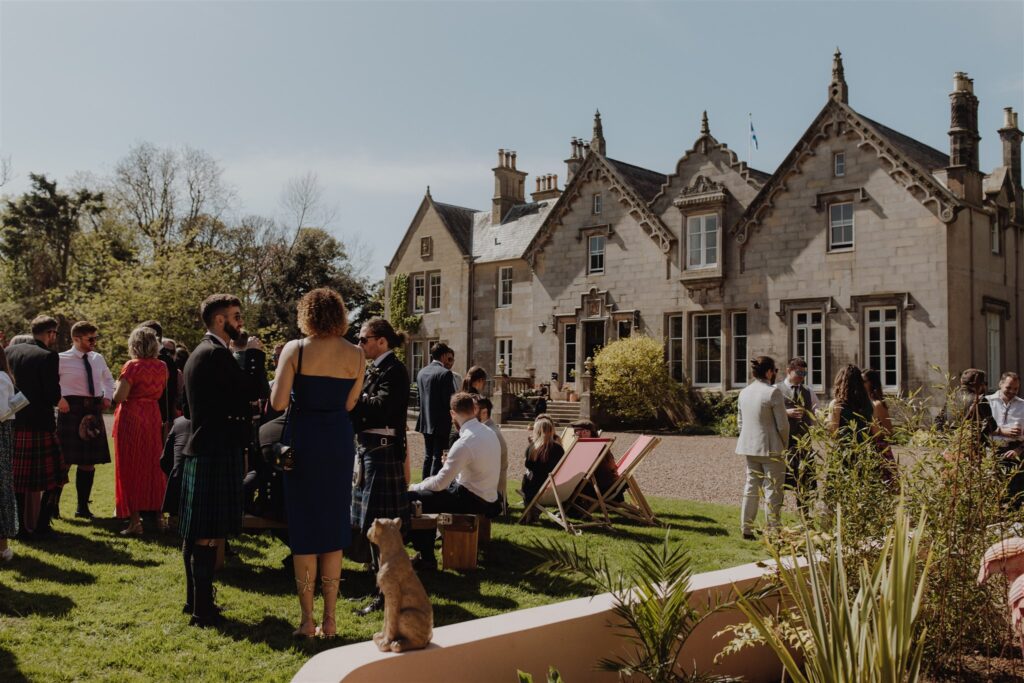 Our wedding planning guide
We provide all of our couples with a guidebook to help them plan their wedding at Netherbyres. It's got all the key things you need to remember to do and when, like getting all of the legalities right (because you definitely don't want to have to make an emergency trip to the registry office to make things official!)
It's also got lots of hints and tips for how to make the day go smoothly such as suggested timings, and how long it takes to walk down the aisle so you can plan the perfect entrance.
We also give our couples a list of FAQs to share with their guests, with suggestions for local accommodation options, taxi numbers and general info about the venue.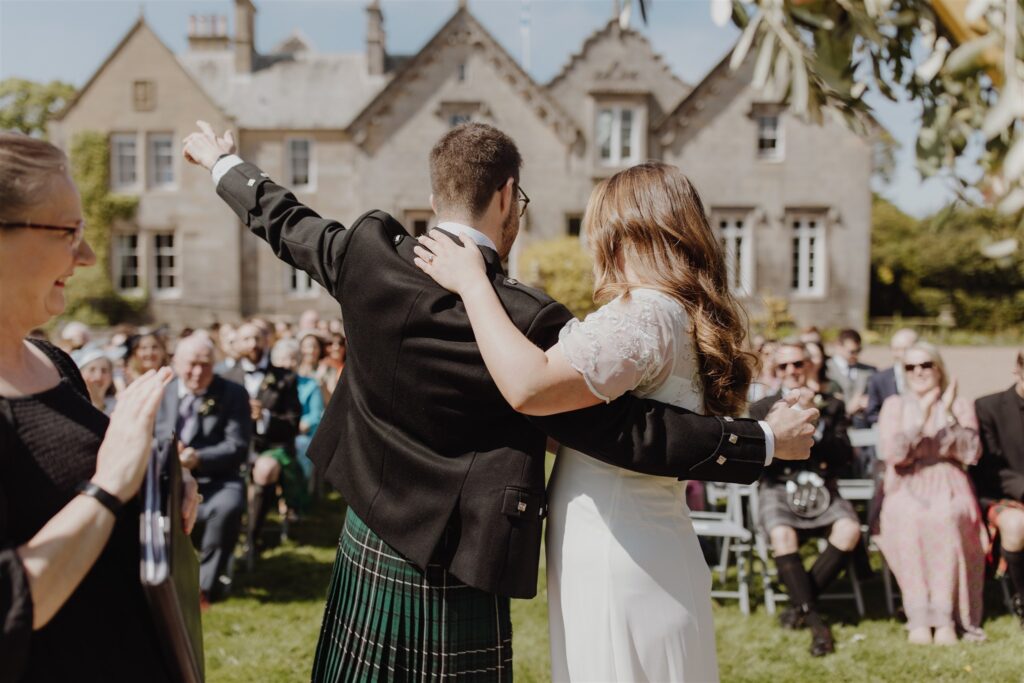 Recommended suppliers
We have a list of caterers, florists, photographers and so much more, who have all been to work a Netherbyres wedding previously and are brilliant at what they do.
C&A selected some of our favourite local suppliers, including Jo's Kitchen as their caterers, Occasions of Eyemouth to do their flowers, and bridal hair specialist Georgia Peters.
We hadn't met photographer Romina Key before but we hope she'll be back again soon after seeing these beautiful photos.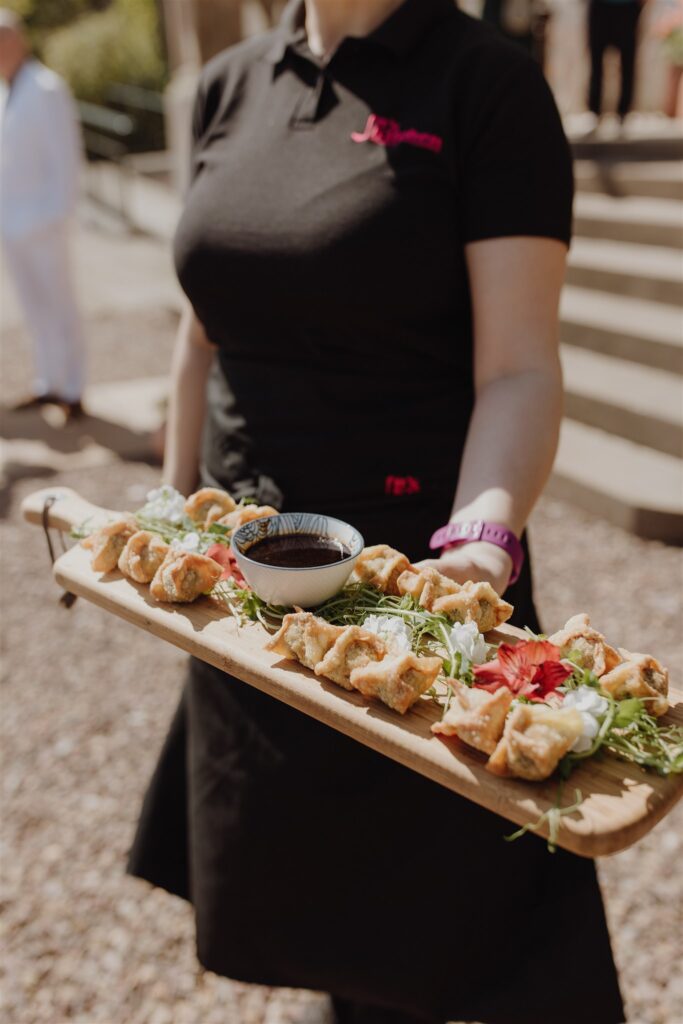 Styling details
With our fun and colourful interiors, you don't need much additional styling for a Netherbyres wedding. But it's always nice to have a few extra bits and bobs to complete the look.
We've got everything you really need, from the big stuff like our hexagon alter centrepiece which your florist can adorn with beautiful blooms, to all the little details for the tables such as candlesticks, glass vases and three different colours of napkins.
So you don't really need to go to the trouble or expense of buying or hiring your own, unless you want to of course.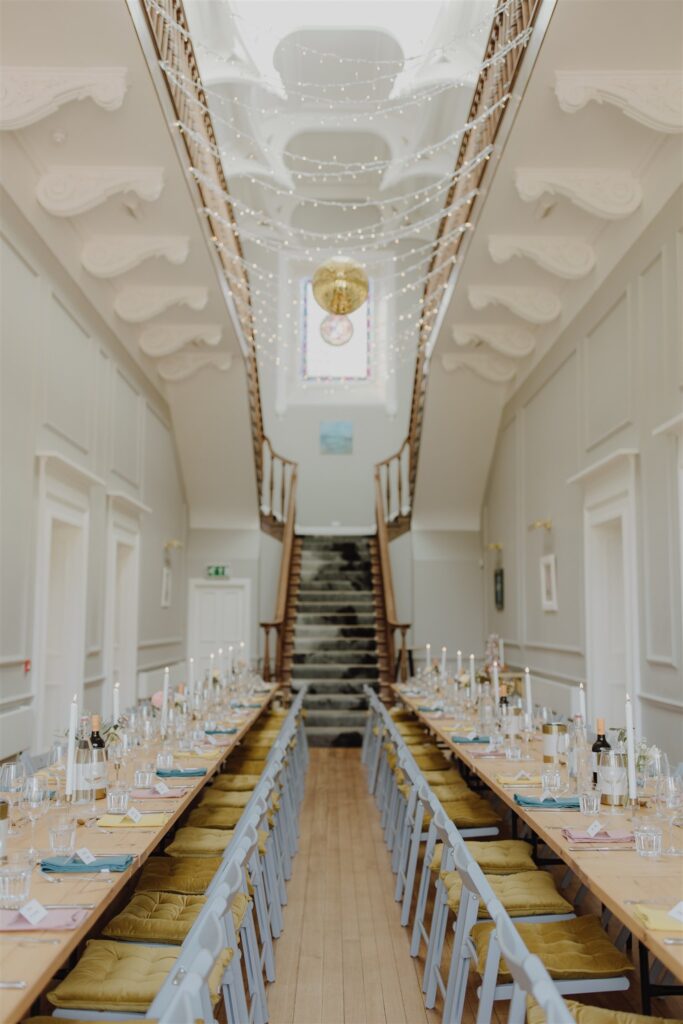 Table plan templates
We've created a series of bespoke table plan templates based on various sizes of guest list, which help our couples to work out the best table layouts to fit in our Grand Hall.
We've also got tips for making it easier for your guests to find their table such as putting 'Stairs' and 'Window' on the plan. Simple, but effective!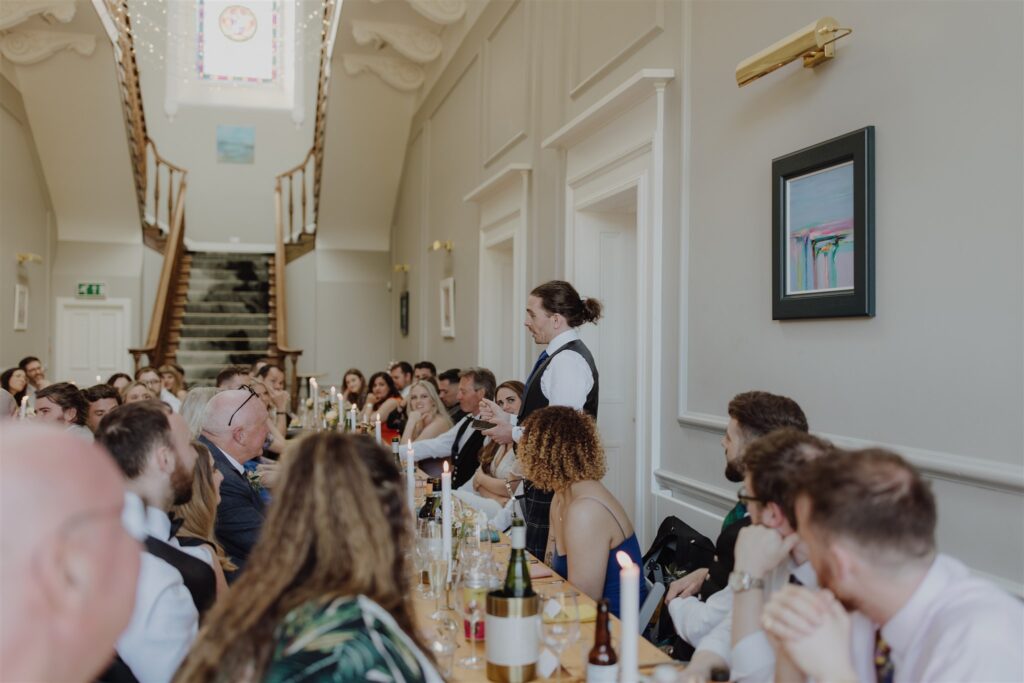 Wine tasting and guidance
A few months before their wedding, we invite our couples back to the house to chat through plans and to sample some of the wines on our list. We offer guidance on what wines might work best with the food they've chosen, and suggested quantities based on their guests.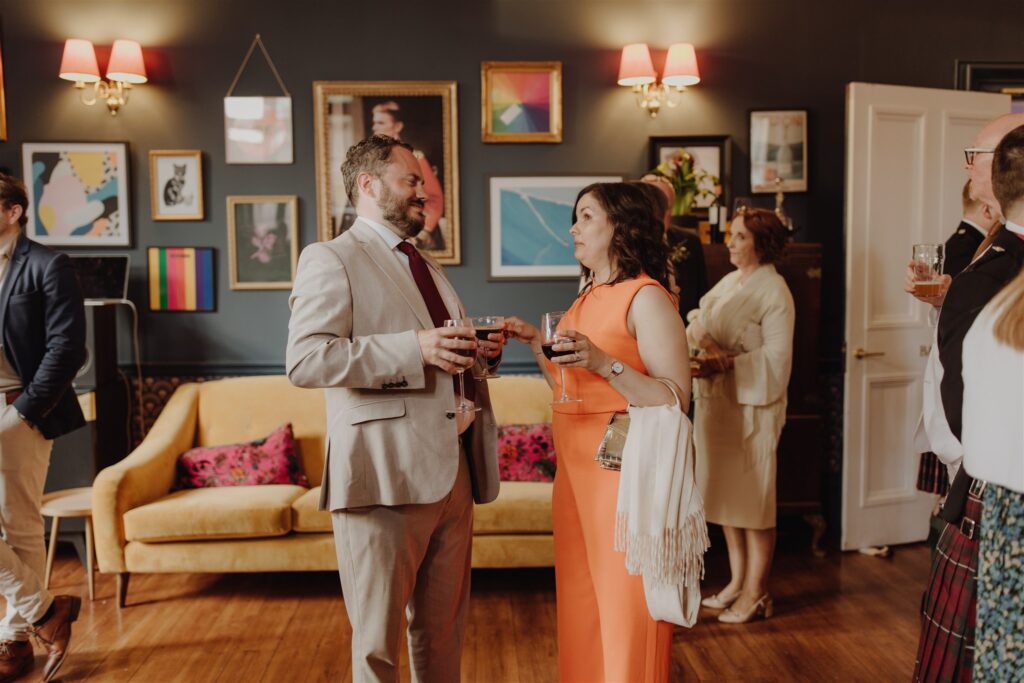 On the day coordination
You don't need to worry about a thing on your wedding day, we've got it all covered from setting up for the ceremony and meal, and clearing the room ready for the evening entertainment.
We're always around to help make sure your timings stay on track, and will even help you to make your big entrance at just the right moment.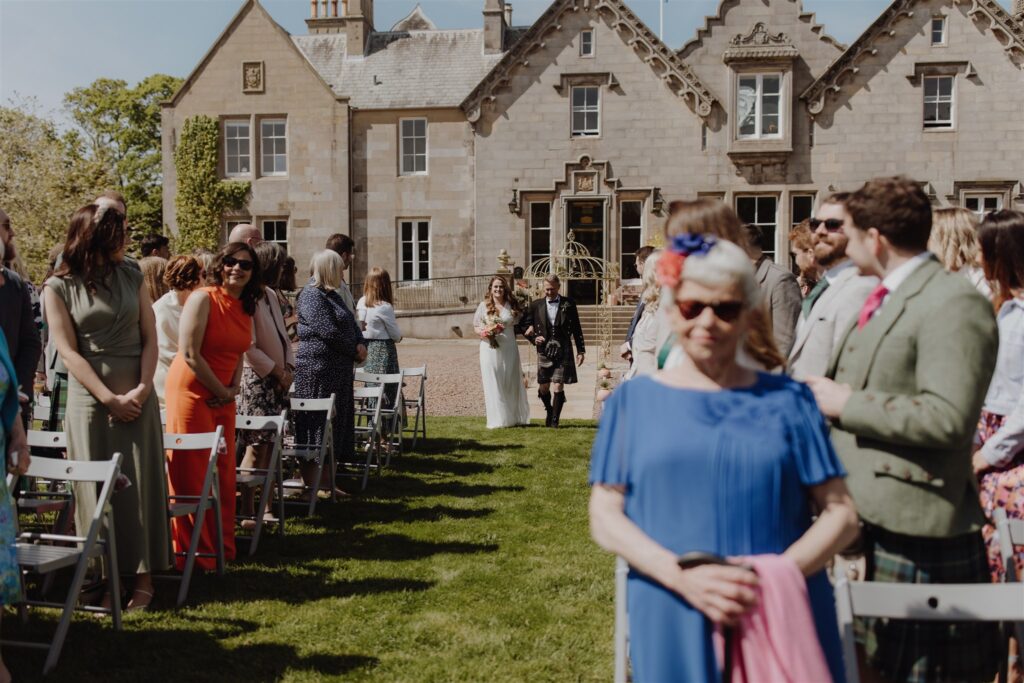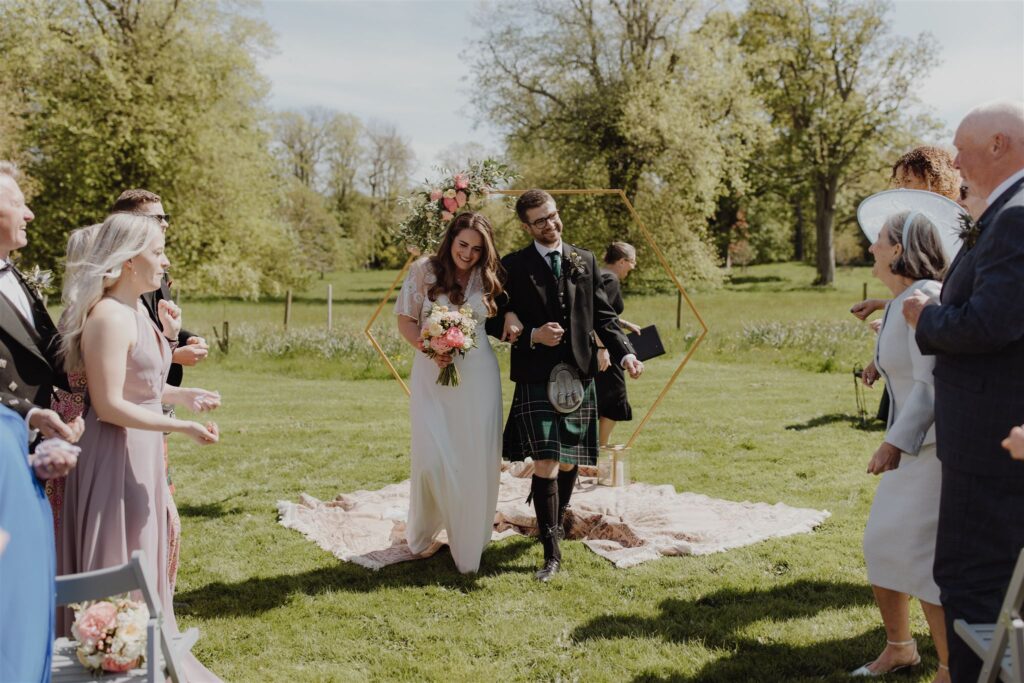 Like the sound of a stress-free wedding? We've got just a few weekends left in 2024 so drop us a message to get a copy of our brochure.